Myfanwy Ashmore (born 1970 in North York, Ontario, Canada) is a Canadian artist who has been involved in information art, new media art, video art, interactive art, internet art since 1995. She studied at the Emily Carr College of Art and Design, in 1990, graduated from the Sculpture/Installation department at the Ontario College of Art & Design in 1996, and received her MFA from York University in 1998.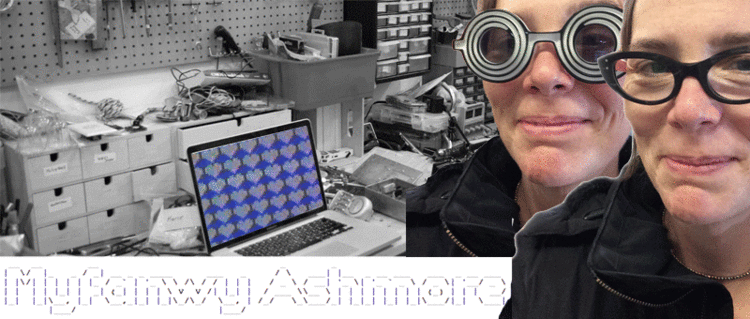 As well as being an international exhibiting artist, she currently teaches New Media in the Image Arts Program at Ryerson University in Toronto. She has received numerous grants as well as awards from various councils and artist-run centres. She was nominated and short listed for the prestigious 2003 K.M. Hunter award through the Ontario Arts Council.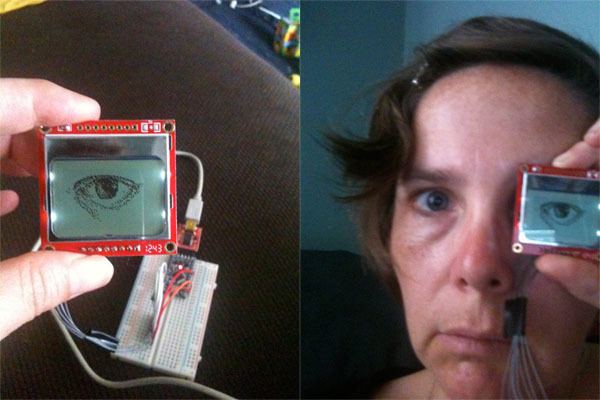 She is known for her soma/somo project, a series of networked decaying grapefruits that communicate with the viewer and vice versa—for which she received a grant from the Canada Council for the Arts, which promptly ended up in debate in Canadian Parliament and inevitably the media.
She is also known for the software art work entitled "mario battle no.1" which was made in 2000, distributed by Year01.com and runme.org and was distributed with ROM and emulator on floppies across North America, generally outside the gallery system. The same work, along with two more in the series, appeared in an exhibition at InterAccess Electronic Media Arts Centre. These works, based on Super Mario Brothers, play on typical "rescue the princess" themes.
She has exhibited alongside Yoko Ono, Sol LeWitt, Liam Gillick, Robert Gober, George Brecht, lo-bat, COVOX, Mark Hosler of negativland, Norman White and others.