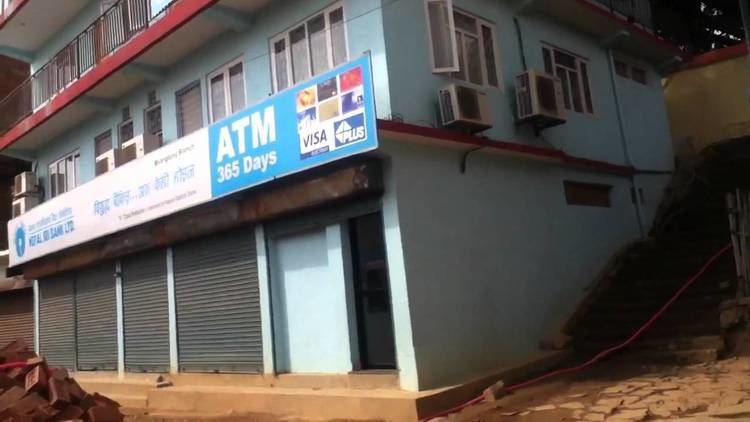 A mixed variety of people inhabit the municipality, though Limbus and Newars are the major inhabitants of this region. Nepali is the most commonly spoken language. Newars are regarded as ethnic or indigenous people, though they are not as numerous in comparison to other castes. This may be due to the immigration of people from different areas into Myanglung.
The Myanglung, along with the Tehrathum, were annexed into the unified Nepal by Prince Bahadur Shah in 1780s. Earlier it was a province of Pallo Kiraat. A story behind the naming of the place is popularly recited in the area. There was a chautari under a big tree (वरको रूख). Two porters who had stopped on the chautari were amazed when their cooking pot fell down from the fireplace after an unusual shaking. That made a "Myang lung" sound which they gave to the place as a good name. A temple is standing there that carries a history of the ancient chautari. In Limbu language, myang means cat and lung means stone. Myanglun was formed by the two Limbu language words.
Singha Bahini Higher Secondary School and Saraswoti Secondary School are the community schools, whereas other couple of English medium boarding schools have been run by the private sector; such as Deepjyoti English Boarding School, Araniko English Boarding School & Annapurna English Boarding School. For higher education, Myanglung campus situated at Myanglung Municipality and Terathum Campus (popularly known as Chuhandada Campus) situated at Chuhandanda are prominent academies in the area. The Tehrathum Campus is one of the oldest campus in the Nepal established in 2017 B.S.
Myanglung has two community radio stations: Radio Menchhayayem – 102.6 MHz and Radio Terhathum – 92.4 MHz to promote local culture and language.
For the economic activities of the entire district, governmental and non governmental banks such as Nepal Bank and some private banks such as Sunrise Bank Ltd, Nepal SBI Bank Ltd., Sanima Bank Ltd. and Global Bank Ltd. have sister banks in the area. The banks in the area have Automated teller machines.
A small cottage industry called Gharelu dhaka udyog produces textiles products which is an important industry in Myanglung. Other small industries such as Bakery, Bricks are exist.
Agriculture is the main business of people outside Myanglung, whereas people within Myanglung have different kinds of businesses. As a whole, vegetable production and selling in the local market are regarded as the main businesses. Basically, surrounding area of Myanglung renown for the production/trade of black cardamom and ginger.
Haat is conducted twice a week on Friday and Tuesday, where local people buy vegetables and other things from vendors from the surrounding villages. People from the surrounding villages as well as various parts of the district visit to Myanglung for shopping and other activities.
Myanglung attracts domestic and foreign tourists due to its natural beauty. The town serves as a tourist hub for the reason.
A lake or pond called Chichi lung is situated at Deurali Dada, Teenjure Milke Gurase Hilltop, and is known as the capital of rhododendrons, Hyatrung Waterfall (हयातरूङ झरना) is the highest or longest waterfall in Nepal and the second highest in Asia, and is situated in Ishibu. A tea garden situated at Solma, is a popular tourist attraction. There are a couple of hotels and lodges available. Few hotels are running their business primarily aimed at tourists. To attract tourists, hotels have created guides for sightseeing which act as an expansion of their business.
The Myanglung temple is the most visited religious place in Myanglung. Singhabahini temple, Baudha Monastery and the local church are also places of religious attraction. Apart from these venues, another temple that resembles Myanglung temple are Singha Bahini goddess' temple and Pathivara goddess' temple situated to the western side from Myanglung which are also tourist attractions. People from around the district often come occasionally by making an appointment to see the goddess.