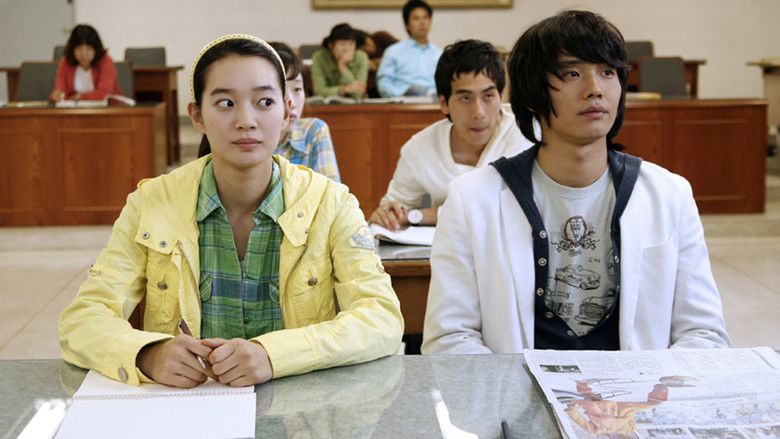 Kang So-hwi, a cheerful college student who is also a martial arts prodigy, is trying to embark a journey into adulthood in the ordinary world. However, her super-human strength and supernatural agility ends up driving people away from her. Revealing her powers during a play causes people to be frightened of her, and a later incident undermines her chance to talk to the boy whom she has fallen for. Because of this, So-hwi decides to give up studying martial arts in order to start living a completely ordinary life. She no longer wants to take responsibility for her parent's legacy of martial artistry. Soon after, So-hwi succeeds in joining the ice hockey club where her crush Jun-mo plays. She persistently tries to get his attention, and Jun-mo ends up unwillingly taking her with him as he rides his motorcycle after a party. The pair come to a police station, where So-hwi's crush is revealed to goes regularly to see a female police officer. Despite the woman being somewhere around his mother's age and unwilling to return his affection, Jun-mo persistently confesses his love to her. He even follows the officer on her police patrols, tailing her on his motorbike. Despite discovering that her crush already has a one-sided and obsessive love for another woman, So-hwi does not lose hope that Jun-mo may return her feelings.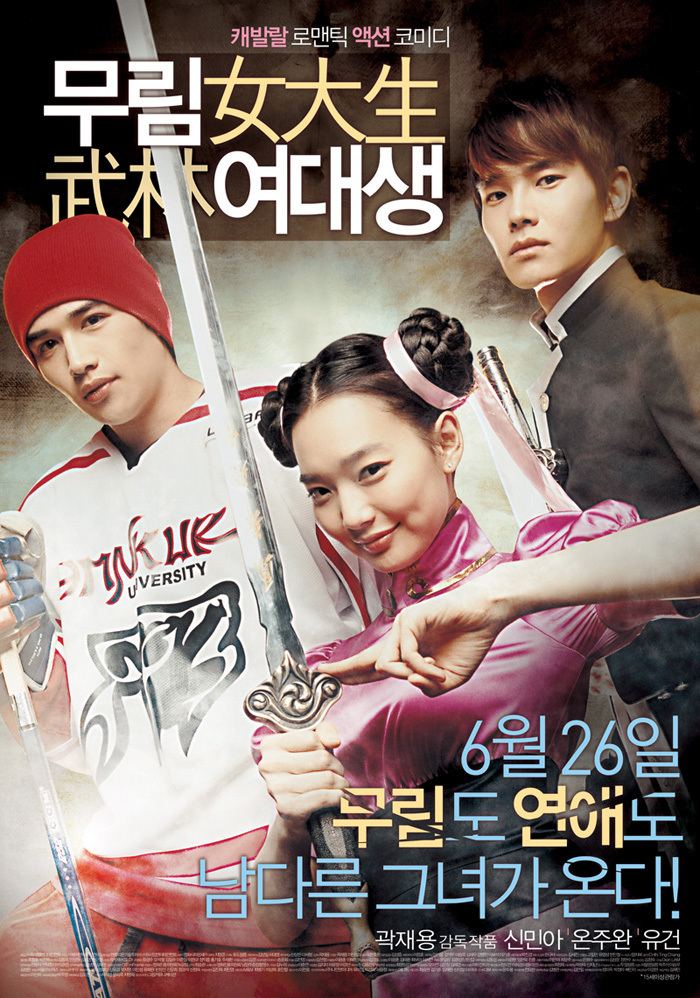 After seeing that So-hwi's abilities have seemingly regressed, her father angrily urges her to practice more. In particular, he wants her to learn the magic sword powers that her mother, who died when So-hwi was a baby, wanted him to teach their daughter. So-hwi flat out refuses and claims that she wants to live a normal life. When her father and his two friends are summoned by their guru, the four men discuss their regret about the younger generation's disinterest in the martial arts legacy. So-h's father then reaches out to Ilyoung, the son of his friend, and asks him to convince So-hwi to continue martial arts. Ilyoung is the life-long friend of So-hwi, and trained alongside her when they were children. He reunites with his friend by waiting for her after her college classes and following her persistently, and So-hwi jokingly rejects his attentions while secretly being grateful for his presence.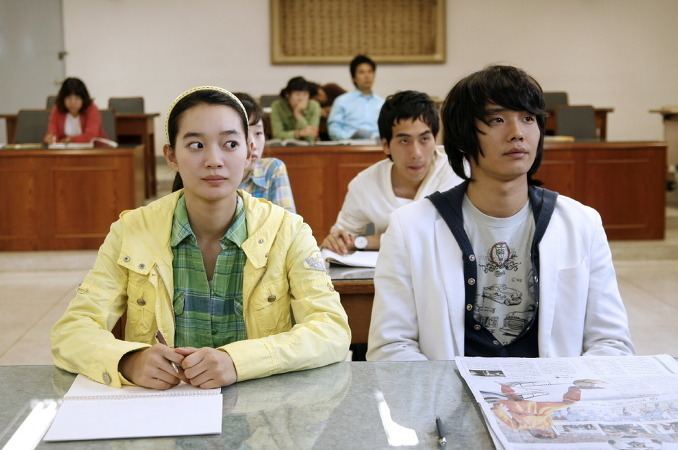 Meanwhile, the guy with whom she had great crush gets into middle of some street fight. But Kang So-hwi and Ilyoung save him and others from the mob using their super powers. After the fight, Ilyoung and Kang So-hwi go out for drink. There, So-hwi tells him the dream she is getting frequently. On hearing that, Ilyoung goes on thinking that the dream is not actually a dream. Those incidents happened in their life previously.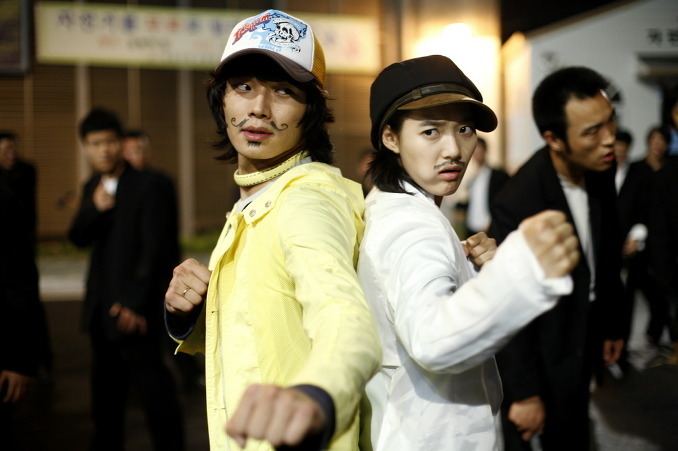 Kang So-hwi and Ilyoung were training in the martial arts school. Both of them excel in all kinds of techniques. They grew as unbeatable by anyone.Ilyoung grew more powerful that he can be beaten only by Kang So-hwi.On that time the villain Heuk-bong gets hold of the glorious sword named, Green destiny which can do the moon stroke. Both Kang So-hwi and Ilyoung went to Heuk-bong to get that sword but finally the villain hits Kang So-hwi with a poisonous stroke. Ilyoung admits her in the hospital. There she gets recovered but all of her childhood memories were lost.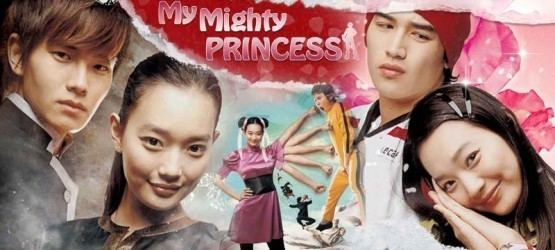 Then, in present life, the boy starts to go out with So-hwi .But the relationship doesn't work well. Meanwhile,So-hwi's father and his friends ask for a fight with the villain Heuk-bong.And finally in the day of fight, So-hwi's father gets shocked on seeing Heuk-bong.It was Ilyoung.Without any further fight Ilyoung injures So-hwi's father with the mighty sword called Green destiny with a stroke called moon-stroke. Later on he himself admits So-hwi's father in a nearby hospital and informs So-hwi. So-hwi who meets her father in the hospital get informed by her father's friends about her mother's story .On hearing that and also to revenge for her father's condition, So-hwi decides to have training on her mother's sword to create a lightning stroke. On her attempt, she wins.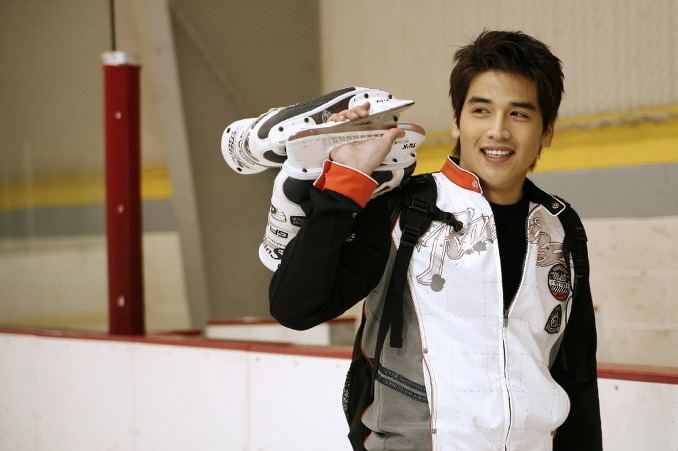 On the same time, Ilyoung is thinking about So-hwi and goes to the past that how she got recovered from poisonous stroke. On knowing that Heuk-bong can only cure So-hwi,he goes to him and asks for the anti-dote for the poison. But Heuk-bong says that he must become his disciple and hypnotizes Ilyoung. Ilyoung accepts and get the antidote and cures So-hwi. When he return to Heuk-bong,he starts to possess him with his ill powers. Ilyoung was to take the place of Heuk-bong, and whenever Heuk-bong was summoned, Ilyoung would go in his place. Heuk-bong died without setting Ilyoung free,that's why he injured So-hwi's father.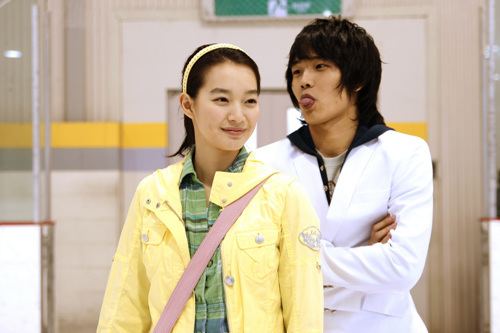 Now, So-hwi after successfully completed her training on lightning stroke, goes to fight with Heuk-bong.There she also gets shocked on seeing Ilyoung in place of Heuk-bong.But,through telepathy, Ilyoung conveys all the things happened to him. On seeing Ilyoung, So-hwi just defends herself but won't fight back. Ilyoung asks her to fight back as he wants to get out of that hypnotism. And also he said, she only can beat him. Both fought each other vigorously. At the end when ilyoung intends to use moon stroke with the green destiny sword, So-hwi uses lightning stroke which weakens ilyoung. But seeing Ilyoung suffer, So-hwi refuses to attack him further.But, Ilyoung pleading her to attack him, attacks her .She fell down. Ilyoung gets hold of her neck and tries to kill her.But,So-hwi asks him to concentrate. This confuses Ilyoung and in pain, he sheds tears. That tears on falling upon the sword burst and that sound relieves ilyoung from the hypnotism. Then both hug each other and then everything went well.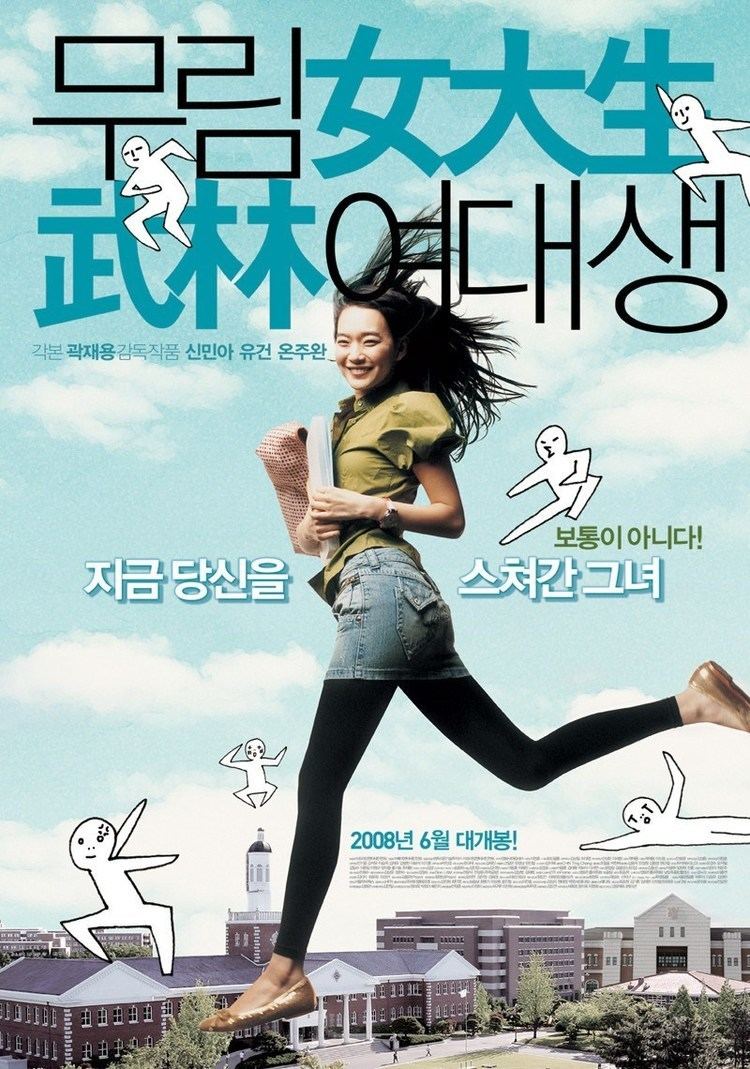 Shin Min-a: So-hwi
On Joo-wan: Il-yeong
Yoo Gun: Joon-mo
Im Ye-jin: He-in
Choi Je-seong: Kap-seong
Lee Dae-geun: Cheon-poong
Kim Hyung-il: Chang-hak
Dion Lam: Geol-wang
Jeong Ho-bin: Heuk-bong
Cha Tae-hyun: Pigeon Man (cameo)
My Mighty Princess was released in South Korea on 26 June 2008, after a delay of more than two years. On its opening weekend it was ranked eighth at the box office with 14,988 admissions; as of 6 July it had received a total of 27,309 admissions, with a gross of US$162,256.