Covid-19
Murtaja Baseer







Murtaja Baseer (born August 17, 1932) is a Bangladeshi painter. He is also a poet, short story writer, novelist, researcher, numismatist and filmmaker.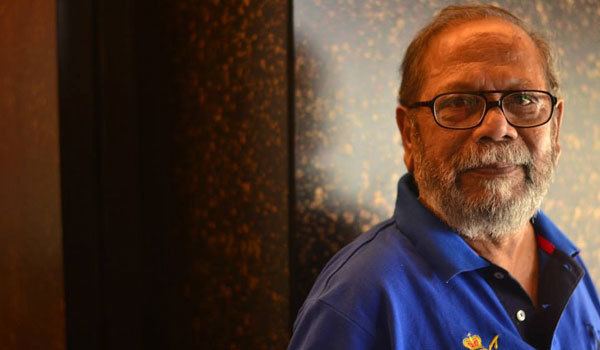 Baseer was born to Muhammad Shahidullah and Marguba Khatun. Shahidullah was a scholar and a linguist. Baseer enrolled in Dacca Art College (now the Faculty of Fine Arts, University of Dhaka) in 1949. After graduating in 1954, he studied at the Academy of Fine Arts of Florence during 1956-58. Then he studied mosaic and etching at École nationale supérieure des Beaux-Arts (ENSBA) in Paris during 1971–73.
Baseer joined University of Chittagong as an assistant professor and served until 1998.
Baseer has written several novels including Ultramarine (1954), Kanch-er Pakhir Gaan (1969), Mitar Shangey Char Shandha and Amitakkhar. He was a regular contributor to now defunct literary journals like Dilruba, Samakal, and Saogat. His first published poem was Parbe Na. He worked as a screenplay writer, art director and chief assistant director for the Bengali film Nodi O Nari (1964), and as an art director for the Urdu film Kaise Kahoon (1965).
Baseer was active in leftist politics during the 1950s and was sent to prison during erstwhile Pakistan government.
In 1987, he received a fellowship from British Council to carry out research on folk and traditional art of Bangladesh. In 1988, he visited several museums in Delhi, Calcutta, Banaras and 3000 villages under nine districts of West Bengal — under the fellowship of Indian Council for Cultural Relations (ICCR). His work Mudra O Shilalipir Aloke Banglar Habshi Sultan O Tothkalin Samaj was published in 2004. Several articles by Baseer was published in the Journal of the Numismatic Society of India.
Star Lifetime Award (2016)
Murtaja Baseer Wikipedia