The film received multiple award nominations, including a Golden Globe Award nomination for Best Actress in a Motion Picture – Musical or Comedy (Collette).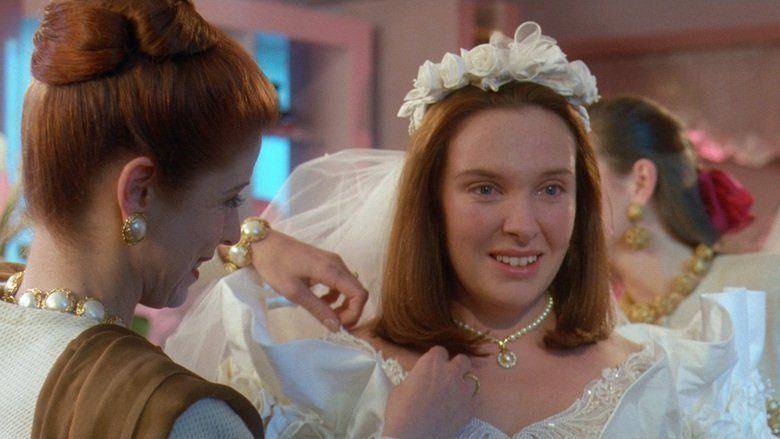 Muriel Heslop (Toni Collette) ("Stupid, fat and useless") who is obsessed with the music of ABBA, is the target of ridicule by the snooty, more fashion-conscious girls she considers her friends. She also is a perpetual daydreamer who yearns for a glamorous wedding and marriage to a man who will help get her out of the dead-end seaside tourist town of Porpoise Spit, Queensland, improve her personal life, and free her from a tedious life dominated by her demanding and often psychologically abusive father Bill (Bill Hunter), a corrupt politician who verbally lashes out at his weak and subservient wife Betty and their unambitious children at every opportunity. Her former friends Tania, Nicole and Janine shun Muriel because they see her as a directionless and hopeless, as well as due to embarrassment over her past awkward antics. They proceed to continue planning a holiday to Hibiscus Island, without her.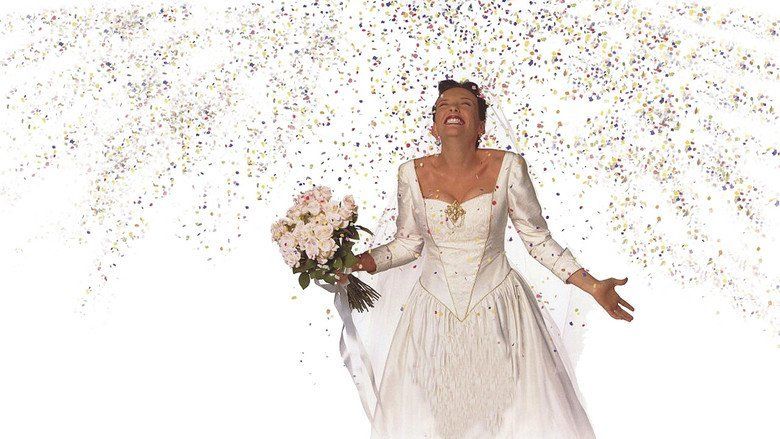 While at dinner with some property developers, Muriel runs into her father's mistress, Deidre Chambers, who has done well in a cosmetics pyramid marketing scheme and she recruits Muriel. The following day Muriel's mother writes a blank check to cash intending for the money to let Muriel buy into the scheme. Instead, Muriel uses the blank check to defraud her parents, draining their bank account of $12,000, which she uses to go follow her supposed friends to Hibiscus Island. While on the Island, Muriel's former friends confront her over her stalking, requesting that she leave them alone. Later in the evening, Muriel runs into Rhonda Epinstock (Rachel Griffiths), a fellow social outcast from her high school days who is also more outgoing. Rhonda confronts Muriel's former social group who also bullied her in high school. As Rhonda and Muriel catch up, Muriel invents a fantasy of a fiancé.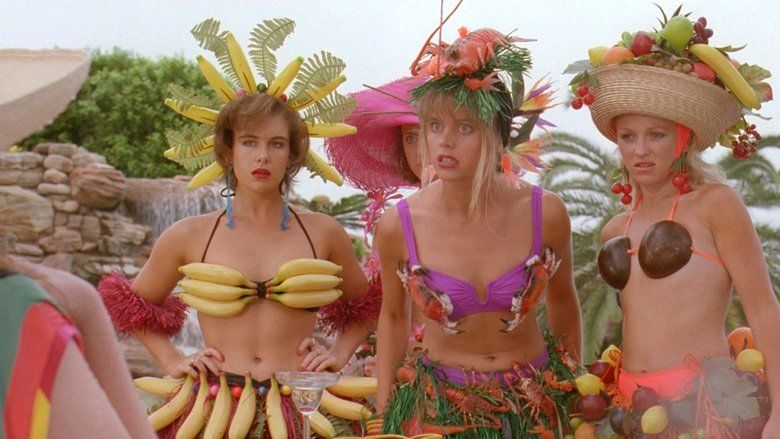 At the end of her holiday, Muriel returns home only to be confronted by her mother over the fraud. Muriel immediately leaves the house and moves to Sydney where she shares a flat with Rhonda and changes her name to 'Mariel'. Several months later on a typical night, Rhonda and Mariel go to a nightclub. Rhonda meets two American sailors while Muriel takes a nice man, Brice Nobes, she met at her job in a local video store. Later, while engaged in foreplay, Muriel and Brice accidentally break a window. The sailors that were in Rhonda's bedroom go out to investigate and assume that Muriel's companion is attempting to rape her. It is during this episode that Rhonda falls down, apparently paralyzed.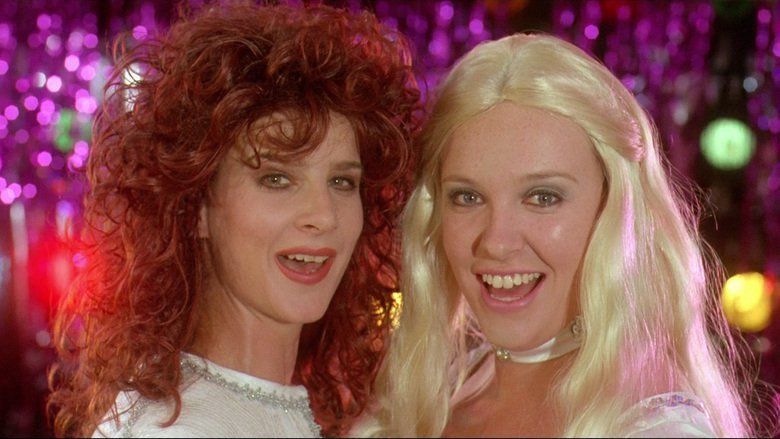 While waiting overnight in the emergency room in Sydney, Muriel calls her family home where she learns that the Australian Federal Police are investigating her father for corruption. Rhonda discovers she has a malignant tumour pressing on her spine and requires urgent surgery. Muriel then uses Rhonda's health crisis as the basis of a deception to obtain a free photo shoot from a bridal shop. During one of Rhonda's rehab sessions, Muriel promises that she will take care of Rhonda and that they will never need to return to their hometown. Later, Rhonda discovers that Muriel has tried on every wedding dress in Sydney and confronts her, forcing Muriel to confess the depth of her deception.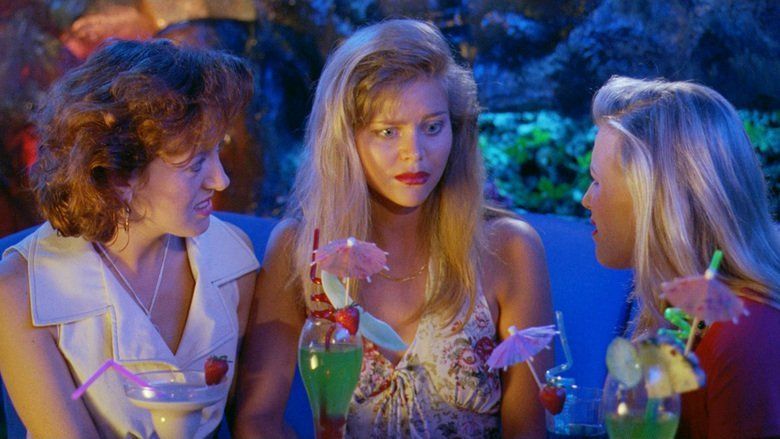 Rhonda's cancer returns, necessitating more severe surgery and leaving her permanently paralyzed. Desperate to get married, Muriel enters into a conspiracy to commit visa fraud marrying South African swimmer David Van Arkle so that he can stay in Australia and compete in the upcoming Olympics. Muriel agrees to marry David hoping to pay her father off. At Muriel's elaborate wedding, her former friends serve as the bridesmaids, while Rhonda is bound to her wheelchair is relegated to being a guest. Muriel had asked Rhonda to be a bridesmaid but Rhonda turned her down. Muriel's father is accompanied by his mistress. Muriel's mother arrives late to the wedding, missing the actual ceremony. Muriel doesn't notice her mother at the back of the church and just walks past. Rhonda moves back to Porpoise Spit with her mother as she can no longer live in Sydney without any help, as Muriel moves in with her new husband.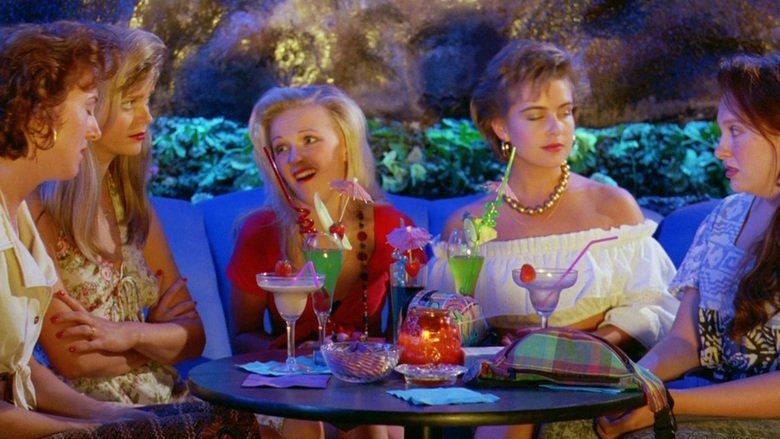 After the ceremony, Muriel and David return to David's apartment and he gives her a perfunctory tour of the place. After showing Muriel to her bedroom, David makes his contempt for Muriel known asking "what kind of person marries someone they don't know?" to which she replies "you did." She says that she too wants to win. Realizing that their relationship will always be platonic, Muriel sits on her bed and contemplates the view.
Meanwhile, back in Porpoise Spit, Muriel's distraught mother accidentally shoplifts a pair of sandals from a supermarket. Bill arranges with the police for the charges to disappear and takes Muriel's mother home where he announces his intention to divorce Betty and marry his mistress, Deidre Chambers. Betty sets the backyard on fire, then commits suicide by taking sleeping pills.
Realising that Betty lived only for her family and that her constant marginalization and being married to a man that didn't really love her broke Betty's will to live, Muriel breaks down and realizes that all the frauds, falsehoods and lies only lead to pain. David comforts Muriel and they finally consummate their marriage. Muriel realizes that she can move beyond her family issues, that her actions have consequences and that her choices matter. The next morning Muriel asks David, who has decided that he likes having her around, for a divorce. However, she leaves him at the hotel wishing him good luck in the games.
Bill asks Muriel to stay and help raise the kids; she refuses. She repays $5,000 of the $12,000 she stole, saying that she will repay the rest when she gets a job back in Sydney. She also states that she will no longer put up with his rude and emotionally abusive treatment of her and her siblings. Although a little taken aback by her new more assertive personality at first, he nonetheless respects her decision and gives her his blessing to move back to Sydney.
Muriel visits Rhonda at her mother's house and offers to take her back to Sydney. Rhonda accepts who in turn tells off Muriel's former friends. When one of them tries to make an insulting comeback Muriel and Rhonda just laugh it off as Muriel with her more confident attitude no longer cares about what they think of her. They take a taxi cab to the airport and along the way they say goodbye to various Porpoise Spit "attractions" (such as the shopping mall, the beach, the tourists, and the condos) and ride off to a more promising future.
Toni Collette as Muriel Heslop
Rachel Griffiths as Rhonda Epinstall
Bill Hunter as Bill Heslop
Sophie Lee as Tania Degano
Jeanie Drynan as Betty Heslop
Gennie Nevinson as Deidre Chambers
Daniel Lapaine as David Van Arkle
Matt Day as Brice Nobes
Roz Hammond as Cheryl
Belinda Jarrett as Janine
Pippa Grandison as Nicole
Daniel Wyllie as Perry Heslop
Gabby Millgate as Joanie Heslop
The film used Coolangatta as the locale for Porpoise Spit. Other filming locations included Moreton Island, Darlinghurst, the Gold Coast, Parramatta, Surfers Paradise and Sydney.
The location of the actual Heslop house used in the film is located at 18 Octavia Street in Narrabeen, Sydney.
For the role of Muriel, Toni Collette gained 18 kg (40 lb) in seven weeks.
Muriel's Wedding received positive reviews from critics and has a "certified fresh" score of 78% on Rotten Tomatoes based on 40 reviews with an average rating of 6.8 out of 10. The critical consensus states "Heartfelt and quirky, though at times broad, Muriel's Wedding mixes awkward comedy, oddball Australian characters, and a nostalgia-heavy soundtrack." The film also has a score of 63 out of 100 on Metacritic based on 14 critics indicating 'Generally favorable reviews'
Roger Ebert of the Chicago Sun-Times said the film "is merciless in its portrait of provincial society, and yet has a huge affection for its misfit survivors... [it] has a lot of big and little laughs in it, but also a melancholy undercurrent, which reveals itself toward the end of the film in a series of surprises and unexpected developments... The film's good heart keeps it from ever making fun of Muriel, although there are moments that must have been tempting."
Peter Stack of the San Francisco Chronicle stated, "With such recent hits as Strictly Ballroom and Priscilla, Queen of the Desert, Australia seems to be cornering the market for odd but delightful comedies laced with substance and romance. The latest, Muriel's Wedding, is another bright, occasionally brilliant, example... The movie is much meatier than its larky comic sheen leads you to think at first... There's poignant drama in this brash, sometimes overstated film, and Muriel's transformation is truly touching."
Peter Travers of Rolling Stone called it "exuberantly funny... a crowd pleaser that spices a tired formula with genuine feeling... In the final scenes, when Hogan dares to let his humor turn edgy, Collette's performance gains in force, and Muriel's Wedding becomes a date you want to keep."
Muriel's Wedding grossed $15,765,571 at the box office in Australia.
The film premiered at the Toronto International Film Festival in September 1994 and opened in Australia the following month. It earned US$244,969 on 14 screens in its opening weekend in the US and eventually grossed US$15,119,639 in the United States.
The music of ABBA forms the backbone of the film's soundtrack. Songwriters Björn Ulvaeus and Benny Andersson allowed their use in the film and permitted one of their hits, "Dancing Queen", to be adapted as an orchestral piece.
Additional popular tunes heard in the film include "Mamma Mia", "Waterloo", "Fernando", and "I Do, I Do, I Do, I Do, I Do", all performed by ABBA, "Sugar Baby Love" by The Rubettes, "The Tide Is High" by Blondie, "I Go to Rio" by Peter Allen, "Happy Together" by The Turtles, and Schubert's "Ave Maria".
In September 2016, it was announced that Sydney Theatre Company will produce a musical adaptation of Muriel's Wedding. Muriel's Wedding The Musical will incorporate songs by ABBA as well as original music by Kate Miller-Heidke and Keir Nuttall. P. J. Hogan will write the musical's book, Simon Phillips will direct, and Gabriela Tylesova will design the set and costumes. The musical will run at the Roslyn Packer Theatre from November 6 through December 30, 2017.