Name

Murad Bey








Died

April 22, 1801, Beni Suef, Egypt




Similar People

Jean Baptiste Kleber, Louis Desaix, Jacques‑Francois Menou, Napoleon, Sidney Smith
Hafız Murad bey, ~ben bir küçücük sevdalı kuştum...~
Murad Bey Mohammed (c. 1750 – 22 April 1801) was an Egyptian Mamluk chieftain (Bey), cavalry commander and joint ruler of Egypt with Ibrahim Bey. He is often remembered as being a cruel and extortionate ruler, but an energetic courageous fighter.
Contents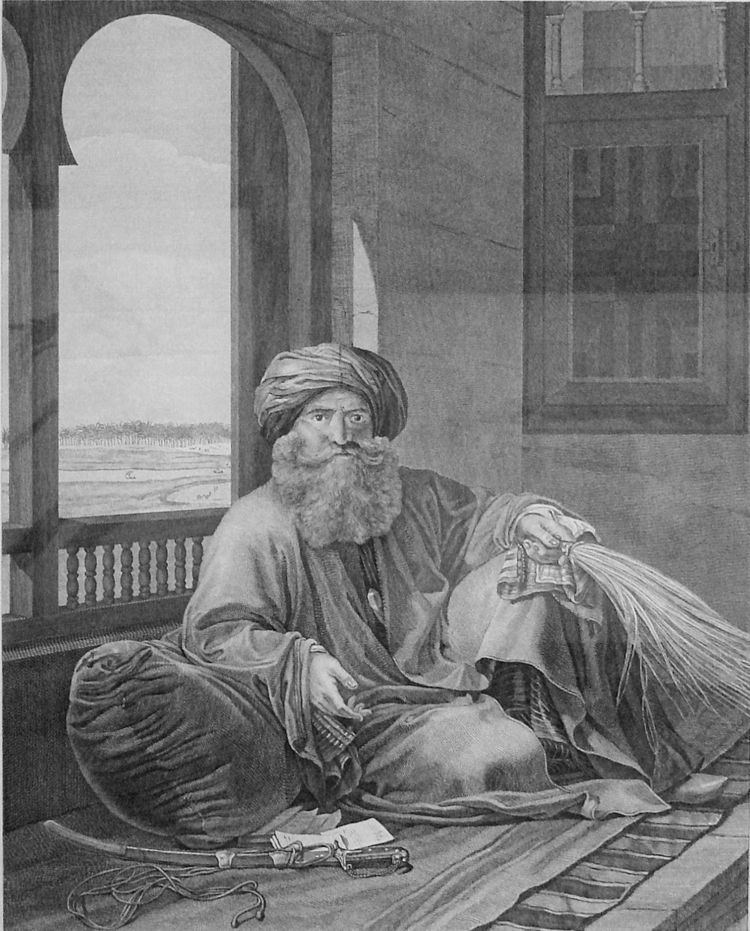 Biography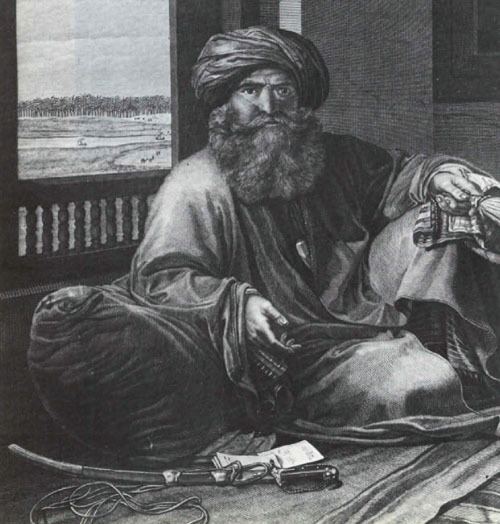 Murad was of Georgian origin from Tiflis, or Circassian. In 1768 he was sold to the (circassian) Mamluk Muhammad Bey Abu al-Dhahab in Egypt.
After the death of his master Muhammad Bey Abu al-Dhahab, Murad Bey was in command of the Mamluk army, whereas Ibrahim Bey was in charge of administrative duties of Egypt. They survived through the persistent Ottoman attempts at overthrowing the Mamluk regime and civil strifes. They served as kaymakams (acting governors) in Egypt on occasion, although they effectively held de facto power for decades, even over the appointed Ottoman governor of Egypt.
In 1786, the Ottoman sultan Abdülhamid I sent Kapudan Pasha (grand admiral of the Ottoman Navy) and Cezayirli Gazi Hasan Pasha to drive out Ibrahim and Murad Bey. Hasan Pasha was fervent and thorough in his efforts and succeeded in the short term, reestablishing direct Ottoman Empire control over Egypt. Ismail Bey was appointed as new Mamluk leader and Shaykh al-Balad (civil governor and de facto ruler). However, in 1791, only five years after their expulsion by Hasan Pasha, the duumvirate returned to Cairo from hiding in southern Egypt and took back de facto control. At this time, Murad Bey served as Amir al-Hajj (Commander of the Hajj).
He commanded the Mamluk cavalry and Janissaries' infantry in the Battle of Shubra Khit on 13 July 1798, but he was defeated by the French Armée and withdrew from the fight. Eight days later, on 21 July, he commanded the Mamluk cavalry during the Battle of the Pyramids, alongside Ibrahim Bey, and was defeated at the hands of Napoleon's armies. While Ibrahim Bey fled towards Sinai, Murad had fled to Cairo first and then to Upper Egypt and began mounting a brief guerrilla campaign that staved off Desaix for a year. It was while pursuing Murad Bey into Upper Egypt that the French discovered the monuments at Dendera, Thebes, Edfu and Philae.
Murad had reportedly offered money to the French forces to leave Egypt and offered to ally himself with the British in exchange for allowing the British to occupy Alexandria, Damietta and Rosetta. In 1800, Murad made peace with Jean Baptiste Kléber, and agreed to garrison Cairo, but died of bubonic plague on his journey there.
References
Murad Bey Wikipedia
(Text) CC BY-SA