Country

India




Language spoken

Hindi




State

Madhya Pradesh




District

Betul



Multai is a small town and a Nagar Palika in Betul district in the Indian state of Madhya Pradesh. Multai is one of the southern cities of Madhya Pradesh, occupying almost half of the Satpura plateau. Considering the small villages around, it occupies a large area in width of the Satpura range between the valley of the Narmada on the north and the bearer plains on the south. Forests lie to the west of the city between the districts of Nimar (East) and Amaraoti. It lies on the Northern bank of the Tapti. Pin code of Multai is 460661.
Contents
Map of Multai
Wap7 ap overtakes multai cruises viaduct
Geography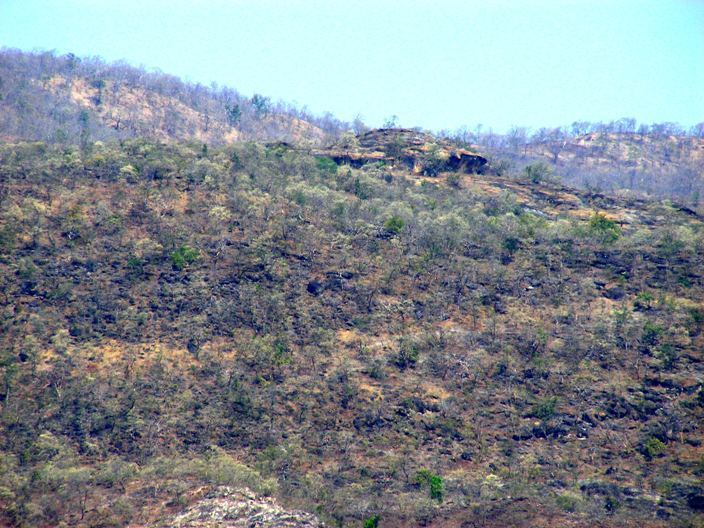 Multai is located at 21.77°N 78.25°E? / 21.77; 78.25. It has an average elevation of 749 metres (2457 feet). Multai is the holy place and origin for river Tapti. The daughter of Surya, the Sun God, Mata Tapti is worshiped here in two different temples Prachin Mandir and Naveen Mandir. The Multai town is decorated on Akhad Saptami Tapti Janmotsav and an annual Mela is organized on this occasion. In Multai town there are many ancient Hindu Temples, dedicated to Lord Shiva and Hanuman.
Culture
The city has a vivid culture due to a variety of religions and traditions in practice. The northern part of the district of Multai has a touch of Bundelkhandi language and culture. The southern belt of the district has overtone of Marathi Language and Maharastrian culture. The rest of the district is predominantly tribal, populated by the Gonds and Korkus, who worship Bada Mahadev, practice rituals of animal sacrifice and follow superstitions. They use natural herbs for healthcare and medication.
References
Multai Wikipedia
(Text) CC BY-SA
(,)http://upload.wikimedia.org/wikipedia/commons/6/60/New_Discovery_of_Upper_Paleolithic_Shelter_Cave_Painting_in_Tapti_Vally_in_Central_India_by_Dr.V.T.Ingole_%2526_Team_Long_view_of_Mungasa_cave.JPG(,)http://maps.maphill.com/atlas/21n50-78e15/3d-maps/physical-map/physical-3d-map-of-21n50-78e15.jpg(,)http://maps.maphill.com/atlas/21n50-78e15/3d-maps/satellite-map/satellite-3d-map-of-21n50-78e15.jpg(,)http://maps.maphill.com/atlas/21n50-78e15/location-maps/satellite-map/satellite-location-map-of-21n50-78e15.jpg(,)http://maps.maphill.com/atlas/21n50-78e15/location-maps/gray-map/gray-location-map-of-21n50-78e15.jpg(,)http://mw2.google.com/mw-panoramio/photos/medium/47977720.jpg(,)http://mw2.google.com/mw-panoramio/photos/medium/47969207.jpg(,)http://mw2.google.com/mw-panoramio/photos/medium/47734553.jpg(,)http://mw2.google.com/mw-panoramio/photos/medium/47969181.jpg(,)http://i.ytimg.com/vi/-_y5iMlLaic/0.jpg(,)http://mw2.google.com/mw-panoramio/photos/medium/47735886.jpg(,)http://i.ytimg.com/vi/cFl0ehpIeXg/0.jpg
(,)http://files.propertywala.com/photos/69/P167130031.aerial-view.2467945l.jpg(,)http://image.slidesharecdn.com/hydrochemicalchangesintwoeutrophictaptipondofmadhyapradeshmultaiafterimmersionofdurgaandganeshidol-130619021322-phpapp02/95/hydro-chemical-changes-in-two-eutrophic-tapti-pond-of-madhya-pradesh-multai-after-immersion-of-durga-and-ganesh-idol-1-638.jpg%3Fcb%3D1371626357(,)http://image.slidesharecdn.com/hydrochemicalchangesintwoeutrophictaptipondofmadhyapradeshmultaiafterimmersionofdurgaandganeshidol-130619021322-phpapp02/95/hydro-chemical-changes-in-two-eutrophic-tapti-pond-of-madhya-pradesh-multai-after-immersion-of-durga-and-ganesh-idol-4-638.jpg%3Fcb%3D1371626357(,)https://www.expatads.com/adpics1/2014/5/Vegetarians-Restaurant-in-Chandigarh536e0ef6d664c81c5f01.jpg
(,)http://scm-l3.technorati.com/10/08/23/16807/Diversity-Multi-CulturalDressUpsCollection.jpg(,)http://pln.mulgrave.com/jody15/files/2013/11/png_base64b61216b77e78d306-2130swb.png(,)https://media.licdn.com/mpr/mpr/p/7/005/091/333/013a958.jpg(,)http://www.hfhighschool.org/assets/1/7/MainFCKEditorDimension/MultiCultural1.jpg(,)http://thumbs.dreamstime.com/z/multi-culture-children-5625630.jpg(,)http://thumbs.dreamstime.com/z/multi-culture-kids-playing-5625354.jpg(,)http://www.ngabo.org/prophetic/lifestyles/images/multicultural.JPG