Covid-19
Australian




B.A. (Hons)




Novelist




Colin Johnson







Colin Thomas Johnson


Colin Thomas Johnson 21 August 1938 (age 77)Narrogin, Western Australia (

1938-08-21

)


Author, poet,essayist, playwright




Arabella Melville, Sally Morgan, Oodgeroo Noonuccal




Sangya Magar (m. 2002), Julie Whiting (m. 1983)




Kalu Johnson, Malika Claire Johnson




Wild Cat Falling, Doctor Wooreddy's Prescripti, Doin Wildcat, Indigenous literature of Australia, Pacific Highway Boo‑Blooz
Colin Thomas Johnson (born 21 August 1938), better known by his nom de plume Mudrooroo, is a novelist, poet, essayist and playwright. He has been described as one of the most enigmatic literary figures of Australia and since 2001 he has been living in Kapan, Nepal. His many works are centred on Australian Aboriginal characters and Aboriginal topics.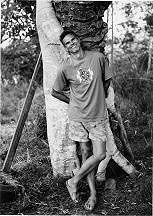 Also known as Mudrooroo Narogin and Mudrooroo Nyoongah. Narogin after the indigenous spelling for his place of birth, and Nyoongah after the name of the people from whom he claimed descent. Mudrooroo means paperbark in the Bibbulmun language group spoken by the Noongar.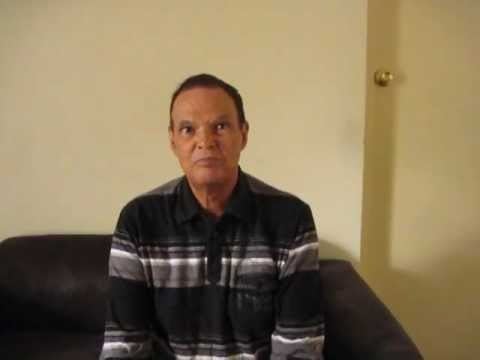 In early 1996, a member of the Nyoongah community questioning Mudrooroo's Aboriginality approached journalist Victoria Laurie. Informed that Mudrooroo's sister, Betty Polglaze, had conducted genealogical research in 1992 that traced her family back five generations, Laurie contacted Polglaze, who told her that she could find no trace of Aboriginal ancestry in the family. Laurie subsequently wrote an article for her newspaper titled Identity Crisis sparking a scandal that received nationwide media coverage in 1996/97.
A request by the Nyoongah community to substantiate his claimed kinship to the Kickett family was not acknowledged because he was overseas and then in the process of relocating interstate. On 27 July 1996 the Nyoongah elders released a public statement: "The Kickett family rejects Colin Johnson's claim to his Aboriginality and any kinship ties to the family". Mudrooroo's prior statements about Indigenous writers such as Sally Morgan, whom he excluded from his definition of Aboriginality, did not assist his cause. He had said of Morgan's book My Place that it made Aboriginality acceptable so long as you were "young, gifted and not very black." Mudrooroo's writings had placed emphasis on kinship and family links as key features of Aboriginal identity. His rejection of his biological family deeply offended the Aboriginal community.
The resulting scandal and public debate over issues of authenticity and what constitutes Aboriginal identity led to some subject coordinators removing Mudrooroo's books from academic courses and he later said he was unable to find a publisher for a sequel to his previous novel. However, he was to publish two further novels after the campaign to destroy his writing had pushed him into a position where anything he said or did would be seized upon as somehow proof that he was guilty (see publication list, this page). However, at least someone got to write a book claiming to know the "real" story even though Mudrooroo's silence is mostly misinterpreted and used to promote other versions of how this all happened. Initially, many people came to Mudrooroo's defence, some claiming it was a "white conspiracy" or a racist attack on Aboriginality with some claiming Polglaze's "amateur sleuthing" was being exploited. Award-winning Indigenous author Graeme Dixon called on Mudrooroo to come forward and tell the truth, stressing that it was important to "out" pretenders and reclaim Aboriginal culture. Several authors see evidence in his writings that Mudrooroo deliberately assumed an Aboriginal identity to legitimise his work when in his early 20s, although it remains possible he was unaware. Editor Gerhard Fischer believes that it was Dame Mary Durack who "defined and determined" his Aboriginal identity. In an article published in 1997, Mudrooroo described Durack's foreword to his first novel as the origin of the "re-writing of his body" as Aboriginal. Mudrooroo later replied to his critics, stating that his dark skin meant he was always treated as Aboriginal by society, therefore his life experience was that of an Aborigine.
Mudrooroo Wikipedia