Covid-19
Architect




Mamilla




Safdie Architects




Dov Charney




Moshe Safdie




Architect








July 14, 1938 (age 77) (

1938-07-14

)

Haifa, Israel




Israeli/Canadian/American




Order of Canada Gold Medal of the Royal Architectural Institute of Canada




Habitat 67 Yad Vashem Holocaust History Museum Asian University for Women Khalsa Heritage Memorial Complex Marina Bay Sands




Beyond Habitat, For everyone a garden, Form & purpose




Habitat 67, Yad Vashem, Kauffman Center for the Perfor, National Gallery of Canada, Altair




Dov Charney, Zaha Hadid, Massimiliano Fuksas




Oren Safdie, Taal Safdie



Moshe Safdie, CC, FAIA (born July 14, 1938) is an Israeli/Canadian/American architect, urban designer, educator, theorist, and author. He is most identified with Habitat 67, which paved the way for his international career.
Moshe Safdie was born in Haifa to a Syrian Jewish family. His family moved to Montreal, Canada, in 1954. In 1959, Safdie married Nina Nusynowicz. The couple had two children, a daughter and a son. His son Oren Safdie is a playwright who has written several plays about architecture including Private Jokes, Public Places. His daughter Taal is an architect in San Diego, a partner of the firm Safdie Rabines Architects.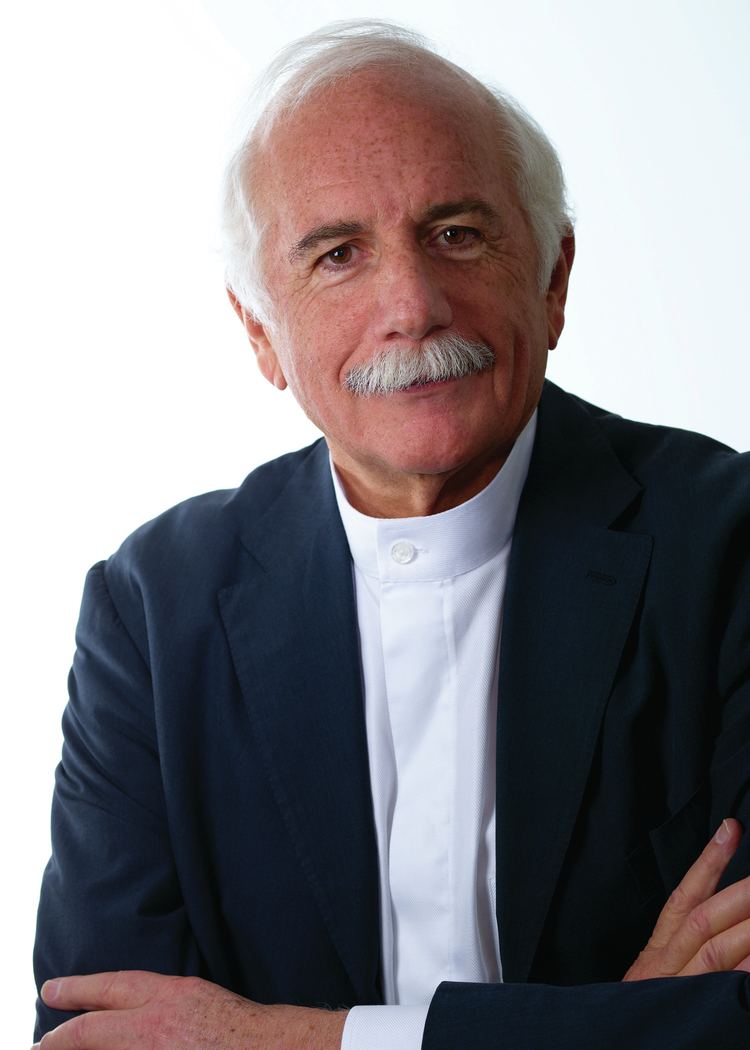 In 1961, Safdie graduated from McGill University with a degree in architecture. In 1981, Safdie married Michal Ronnen, a photographer, with whom he has two daughters, Carmelle and Yasmin. Carmelle Safdie is an artist, and Yasmin Safdie is a social worker. Safdie is the uncle of Dov Charney, founder and former CEO of American Apparel.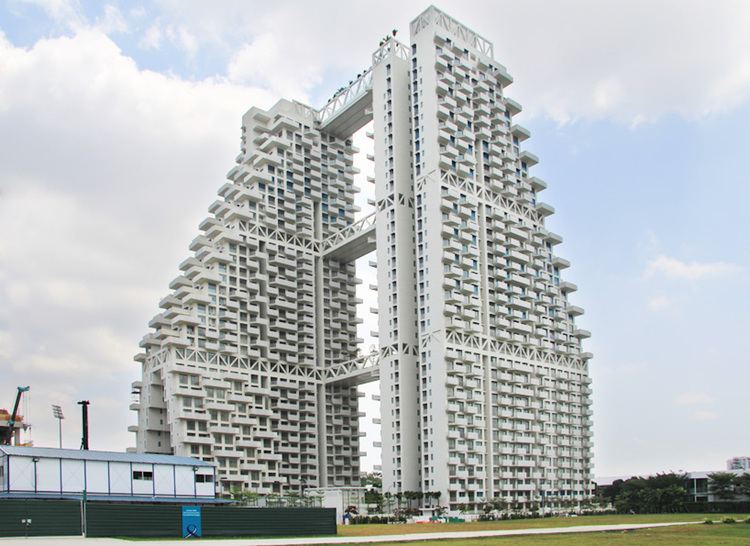 After apprenticing with Louis Kahn in Philadelphia, Safdie returned to Montreal to oversee the master plan for Expo 67. In 1964, he established his own firm to undertake Habitat 67, an adaptation of his McGill thesis. Habitat 67, which pioneered the design and implementation of three-dimensional, prefabricated units for living, was a central feature of Expo 67 and an important development in architectural history. He was awarded the 1967 Construction Man of the Year Award from the Engineering News Record and the Massey Medal for Architecture in Canada for Habitat 67.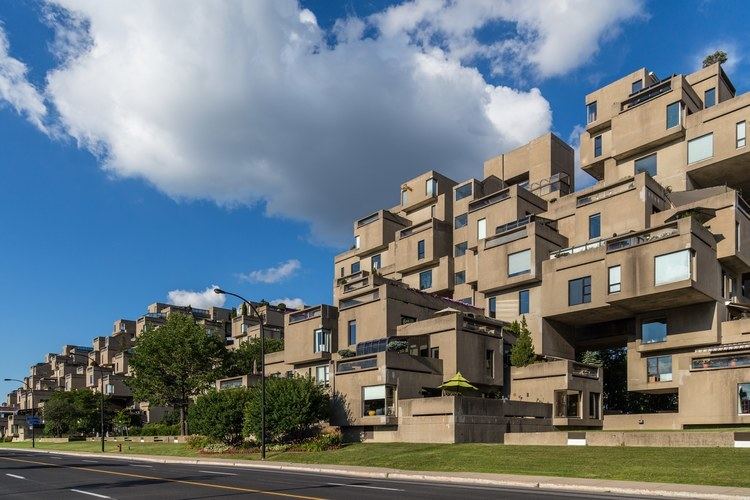 In 1970, Safdie opened a branch office in Jerusalem. Among the projects he has designed in Jerusalem are Yad Vashem and the Alrov Mamilla Quarter, which includes the Mamilla Mall, David's Village luxury condominiums, and the 5-star Mamilla Hotel. In 1978, after teaching at McGill, Ben Gurion, and Yale universities, Safdie moved his main office to Boston and became director of the Urban Design Program at Harvard University's Graduate School of Design, until 1984. From 1984 to 1989, he was the Ian Woodner Professor of Architecture and Urban Design at Harvard. Since the early 1990s, Safdie, a citizen of Canada, Israel, and the United States, has focused on his architectural practice, Safdie Architects, which is based in Somerville, MA, and has branches in Toronto, Jerusalem, and Singapore.
Safdie has designed six of Canada's principal public institutions—including the National Gallery of Canada in Ottawa, and Vancouver Library Square—as well as many other notable projects around the world, including the Salt Lake City Main Public Library; the Khalsa Heritage Centre in Punjab, India; the Marina Bay Sands integrated resort in Singapore; the United States Institute of Peace Headquarters in Washington, DC; the Kauffman Center for the Performing Arts in Kansas City, Missouri; and the Crystal Bridges Museum of American Art in Bentonville, Arkansas.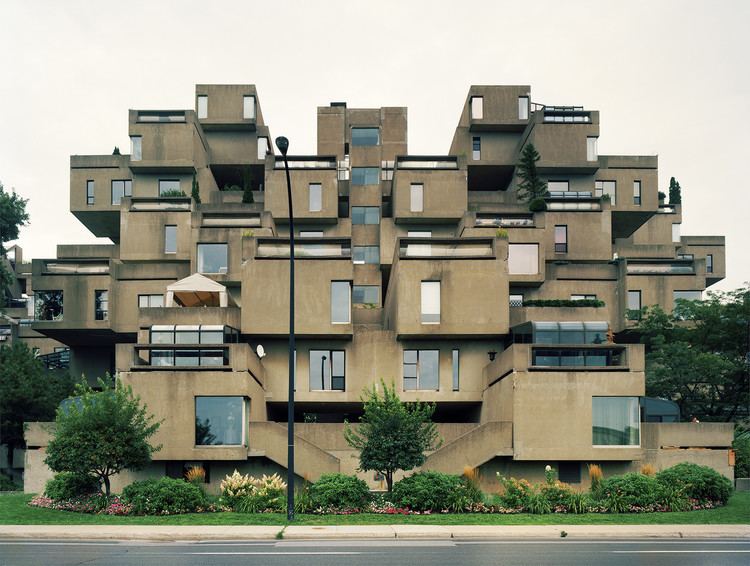 Moshe Safdie's works are known for their dramatic curves, arrays of geometric patterns, use of windows, and key placement of open and green spaces. His writings and designs stress the need to create meaningful, vital, and inclusive spaces that enhance community, with special attention to the essence of a particular locale, geography, and culture.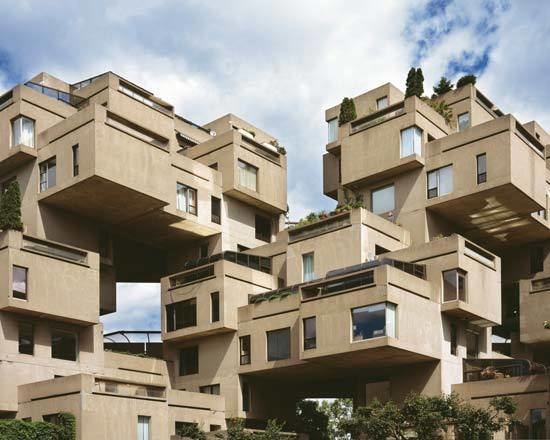 He is a self-described modernist.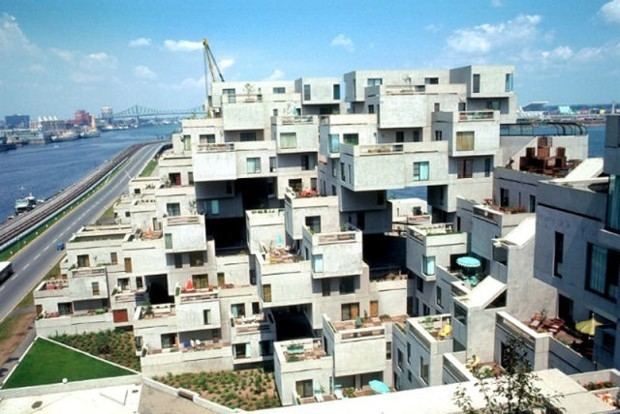 Gold Medal, American Institute of Architects
Companion of the Order of Canada
Gold Medal, Royal Architectural Institute of Canada
Richard Neutra Award for Professional Excellence
Mt. Scopus Award for Humanitarianism, Jerusalem
In November 2011, Punjab Chief Minister honoured Safdie at the inauguration ceremony of the Khalsa Heritage Museum. He said Safdie had studied Sikh religion for two years before designing the heritage museum. Safdie said he wanted the museum to look 300 years old and he thought he had succeeded in this objective.
1967 Habitat 67 at Expo 67 World's Fair, Montreal, Quebec, Canada
1980 Robina Gold Coast City, Queensland, Australia
1981 Coldspring New Town, Baltimore, Maryland, USA
1987 Musée de la Civilisation, Quebec City, Canada
1988 The National Gallery of Canada, Ottawa, Ontario
1988 Hebrew Union College, Jerusalem, Israel
1989 City plan for Modi'in, Israel
1989 The Esplanade condominium complex in Cambridge, Massachusetts, USA
1991 The Jean-Noël Desmarais Pavilion of the Montreal Museum of Fine Arts
1992 The Class of 1959 Chapel, Harvard Business School, Cambridge, Massachusetts, USA
1993 Mamilla Centre and David's Village, Jerusalem, Israel
1994 Former Ottawa City Hall, Ottawa, Ontario, Canada
1995 Vancouver Library Square, Vancouver, British Columbia, Canada
1995 The Centre in Vancouver for the Performing Arts, Vancouver, British Columbia
2000 The Exploration Place Science Museum in Wichita, Kansas, USA
2002 The campus of Hebrew College in Newton, Massachusetts, USA
2003 Peabody Essex Museum in Salem, Massachusetts, USA
2003 Main Branch of the Salt Lake City Public Library, Salt Lake City, Utah, USA
2003 Eleanor Roosevelt College campus, UC San Diego, USA
2003 Pantages Tower, Toronto, Canada
2003 Corrour Lodge, Inverness-shire, Scotland
2004 Airside building of Terminal 3, Ben Gurion International Airport, Israel
2005 Yad Vashem Holocaust History Museum, Jerusalem, Israel
2006 Telfair Museum of Art, Jepson Center for the Arts, Savannah, Georgia, USA
2007 Terminal 1, Toronto Pearson International Airport, Canada, with Skidmore Owings Merrill
2008 United States Federal Courthouse, District of Massachusetts, Springfield, Massachusetts, USA
2008 Headquarters for the Bureau of Alcohol, Tobacco, Firearms, and Explosives (ATF), Washington, D.C., USA
2009 Asian University for Women, Chittagong, Bangladesh
2009 Mamilla Mall, Jerusalem, Israel
2010 Yitzhak Rabin Center, Tel Aviv, Israel
2010 Marina Bay Sands, Singapore's second integrated resort and casino
2011 United States Institute of Peace Headquarters in Washington, D.C., USA
2011 Kauffman Center for the Performing Arts, Kansas City, Missouri, USA
2011 Crystal Bridges Museum of American Art, Bentonville, Arkansas, USA
2011 Khalsa Heritage Memorial Complex (Virasat-e-Khalsa), Anandpur Sahib, Punjab, India
2013 Skirball Cultural Center, Los Angeles, California, USA
2012 Sky Habitat, Singapore
Beyond Habitat (1970)
For Everyone A Garden (1974)
Form & Purpose (1982)
Beyond Habitat by 20 Years (1987)
Jerusalem: The Future of the Past (1989)
The City After the Automobile: An Architect's Vision (1998)
Yad Vashem - The Architecture of Memory (2006)
Moshe Safdie Wikipedia