Papua New Guinea


33,705 km2


Lae



Morobe Province is a province on the northern coast of Papua New Guinea. The provincial capital, and largest city, is Lae. The province covers 33,705 km², with a population of 674,810 (2011 census), and since the division of Southern Highlands Province in May 2012 it is the most populous province. It includes the Huon Peninsula, the Markham River, and delta, and coastal territories along the Huon Gulf. The province has nine administrative districts, and 101 languages are spoken, including Kate and Yabim. English and Pidgin English are common languages in the urban areas, and in some areas forms of Pidgin German are mixed with the native language.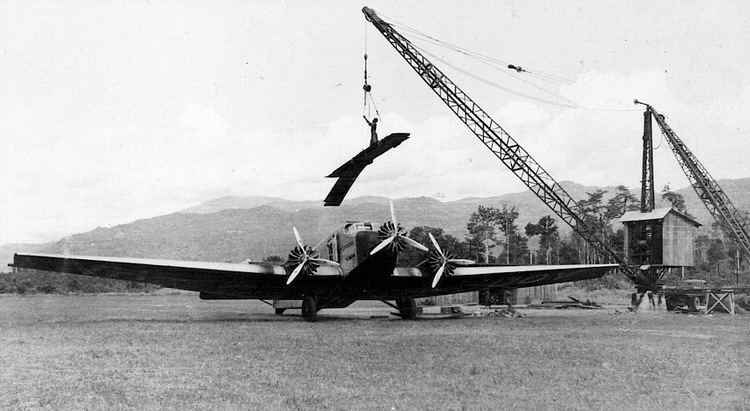 The Morobe Province takes it name from former German administration center of Morobe-7.759098|S|147.594040|W southeast of the Lae. Under German administration, Morobe (post) was named Adolfhaven (Germanhaven (he?v?n) = port) and was the headquarters during New Guinea Compangie era. This was because it was close to the border of British New Guinea and the Germans had easy access between the Carolinian islands and Samoa using the Morobe Harbour.
Morobe Provinces economy has grown at the rate of approximately two percent per annum since 2006. The economic base of the Morobe Province depends on the production and harvesting of cocoa, coffee, copra and sugar, and tropical fruits (bananas, coconuts). Oil and gas industries are emerging, as is new mining and energy industry. Deteriorating roads and the lack of manufacturing and transportation/communication infrastructure impedes economic development.
Morobe Province Wikipedia
(,)http://2.bp.blogspot.com/_sSWa4otiQGg/TGEH5bOJuvI/AAAAAAAAABE/BFcyGgAgVbU/S860-R/Unloading%2BG31%2Bat%2BBulwa..jpg(,)http://3.bp.blogspot.com/_Iro6AankEEI/TGeHBrodWvI/AAAAAAAAJkk/qFMy0X5ONIU/s1600/Not%2Ba%2Bpoor%2Bman%27s%2Bfield.jpg
(,)https://s-media-cache-ak0.pinimg.com/originals/03/46/02/034602643e03f1842917c06f2ef04737.jpg(,)http://static.panoramio.com/photos/large/34304013.jpg(,)https://lh6.googleusercontent.com/-kZj25N1WTYU/TXrN_cRmC8I/AAAAAAAAD0k/AG-MLJW7VXI/s640/maripleeza.jpg(,)http://pngloop.s3.amazonaws.com/wp-content/uploads/2015/01/JM12.jpg(,)http://4.bp.blogspot.com/-0zKVhdfWsTk/VTWggq7uoiI/AAAAAAAAAVY/kCNkyYFzFBs/s1600/Cocoa_plant1.jpg(,)https://c2.staticflickr.com/6/5555/15139704712_4bca4a8655.jpg(,)http://cache4.asset-cache.net/gc/150967548-woman-selling-betel-nuts-near-lae-morobe-gettyimages.jpg%3Fv%3D1%26c%3DIWSAsset%26k%3D2%26d%3DQEfCklSLZfjr4a4K9pLWrapVEyKCa33q4Xztres5kWBOLQJEY5S%252FQkDKuPJgiLGc(,)https://c2.staticflickr.com/6/5591/15117068576_7720dd2806.jpg