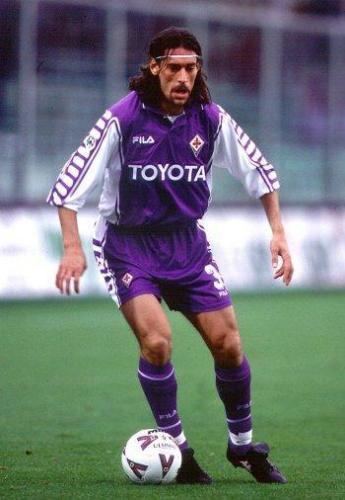 Torricelli, born in Erba (Province of Como) was one of 3 children, twin brother Paulo and sister Ariann. He started playing football when he was around 8 in the town he was living in, Verano Brianza (Province of Milan). When reached 13 years was asked from Como Calcio to attend with them a youth regional championship (Allievi Regionali) but at the end of the loan he had to get back to his former amateur team U.S. Folgore of Verano Brianza.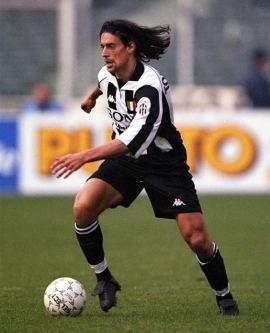 At U.S. Folgore played in the main team too, up to 18 years old, then got transferred to A.S. Oggiono just promoted to top regional league "Promozione" at the end of 1987–88 season. In "Promozione" Moreno played 49 matches in two seasons without scoring goals.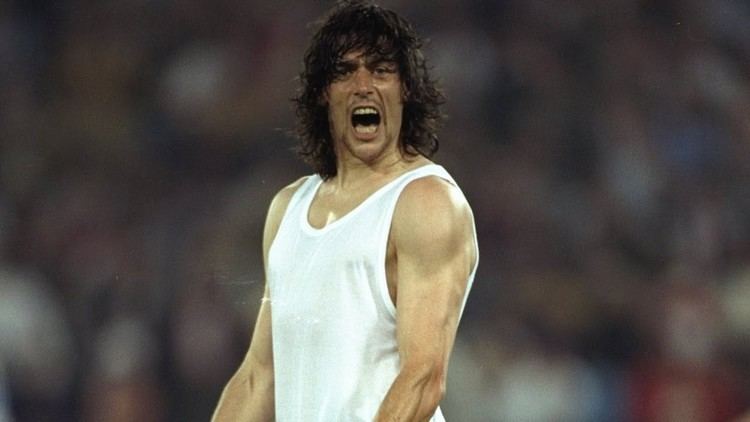 When in 1990 U.S. Caratese obtained his transfer from A.S. Oggiono he was granted a work in a factory and played football on a part-time basis because U.S. Caratese was a high level team attending to the top national amateur league "Interregionale".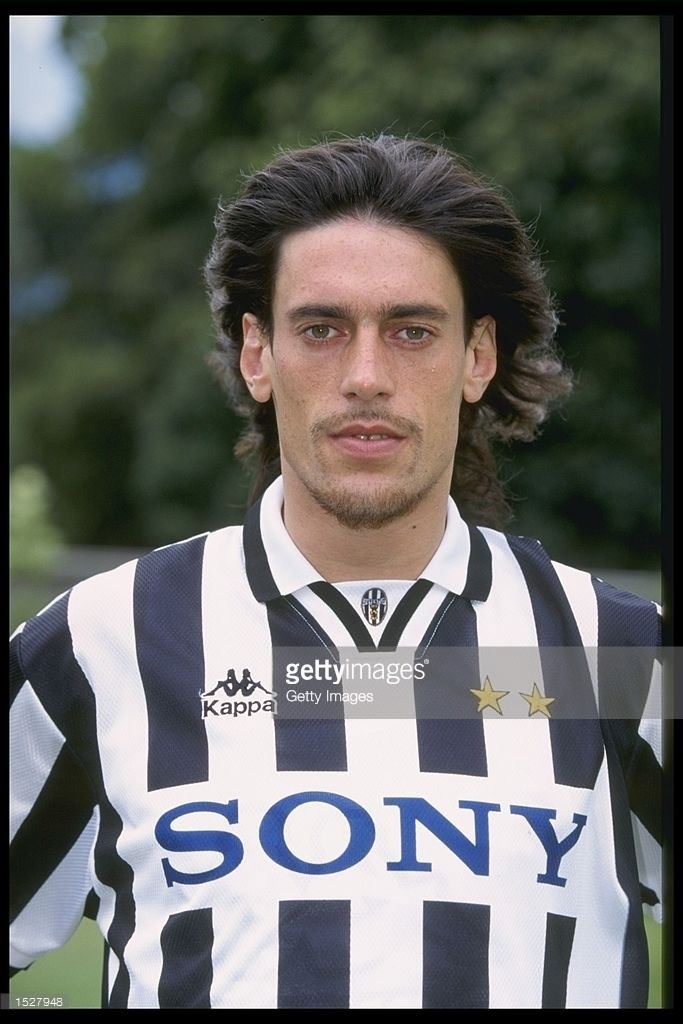 In July 1992, Caratese played against Serie A giants Juventus in a pre-season friendly. Torricelli's performance in this match impressed then-Juventus coach Giovanni Trapattoni so much that he was purchased by for 50 million lire shortly afterwards.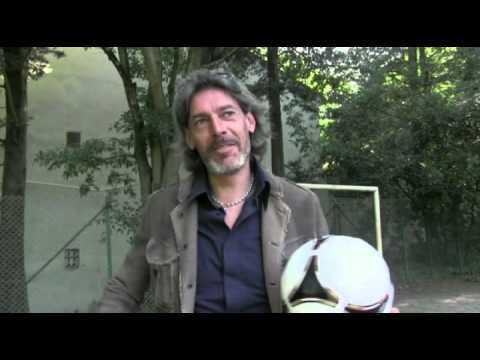 Torricelli made his debut in Serie A on 13 September 1992 in a 4–1 win for Juventus against Atalanta. He quickly became a permanent starter in his first season and went on to play in the UEFA Cup-winning side that beat Borussia Dortmund in 1993. A player with a lot of heart and determination, despite his lack of skill, he was able to feature prominently in one of the best back-lines in Europe, and was capable of commanding all the roles in the Juventus defence, although his preferred position was at right-back. During his time at Juventus, the Turin club were one of the best teams in the world, and, in addition to the UEFA Cup, he won three Serie A titles, two Italian Supercups, a Coppa Italia, a UEFA Champions League, a UEFA Super Cup, and an Intercontinental Cup, in addition to reaching three consecutive Champions League finals between 1996 and 1998, and another UEFA Cup final in 1995.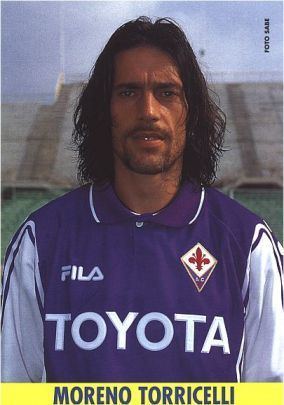 In 1998, Torricelli left Juventus to join Fiorentina where he played for another four seasons, helping the club to win the 2000–01 Coppa Italia. He moved to Spain's RCD Espanyol in January 2003 after Fiorentina's relegation and financial troubles led to them releasing nearly all their players. He retired in 2005 after a final season with A.C. Arezzo.
At international level, Torricelli won 10 caps for the Italian national football team. He was a member of the Italian squad at Euro 96, where Italy suffered a surprising elimination in the group stage. He was also a member of the Italian side at the 1998 World Cup, where Italy were eliminated on penalties by hosts and eventual Champions France in the quarter-finals.
On February 2009, Torricelli took his first managing role in football after being appointed as head coach of Tuscan Lega Pro Prima Divisione side Pistoiese. He took the team at the bottom of the league, and managed to guide it up to 16th place, being however defeated by Foligno in the relegation playoffs.
On 23 June 2009 he was announced as new head coach of Figline for the 2009–10 Lega Pro Prima Divisione campaign, the first in the Italian third tier for the small Tuscan club. He left the club at the end of the season.
Juventus
Serie A: 1994–95, 1996–97, 1997–98
Coppa Italia: 1994–95
Italian Super Cup: 1995, 1997
UEFA Champions League: 1995–96
UEFA Cup: 1992–93
European Super Cup: 1996
Intercontinental Cup: 1996
Fiorentina
Coppa Italia: 2000–01