Occupation

Actress




Education

Cairo University


Spouse

Ahmed Helmy (m. 2002)



Role

Actress




Name

Mona Zaki







Full Name

Mona Ali Mohamed Zaki




Born

November 18, 1976 (age 39) (

1976-11-18

)

Cairo , Egypt




Parents

Tahani Zaki, Ali Mohamed Zaki




Movies and TV shows

Scheherazade - Tell Me a Story, Asia, Escaping Tel Aviv, Sleepless Nights, Africano




Similar People

Ahmed Helmy, Ahmed El Sakka, Ahmed Zaki, Karim Abdel Aziz, Hanan Tork


Profiles




Instagram

Twitter

Facebook




Children

Lilly Helmy, Selim Helmy



Mona Zaki (Arabic: منى زكى‎‎; born November 18, 1976) is an Egyptian actress. Although she had no interest at all in being an actress, Mona Zaki is now a remarkable leading star. Mona started her career in acting accidentally, when she met Mohamed Sobhi, the famous Egyptian actor and director. Mona is a mass communication student at the fourth grade. Her dream is to prove herself as a good actress. She wants to make good remarkable roles in her career as a Super Star. 'There is a lot to do'. She is married to Ahmed Helmi, an Egyptian actor and they have three kids: Lilly, Selim and Younis
Contents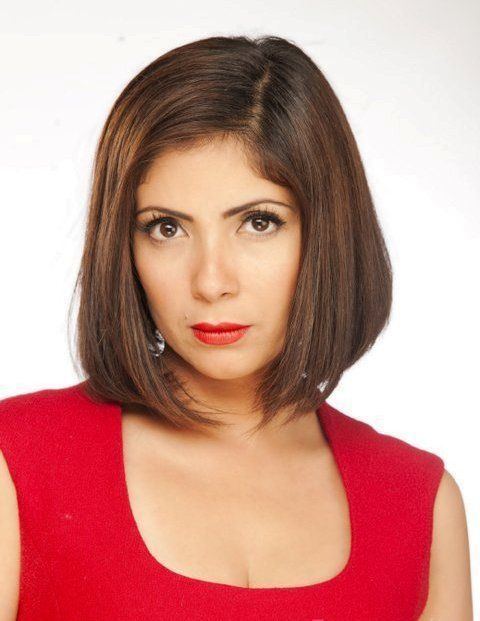 Mona zaki we heya 3mla eh
Biography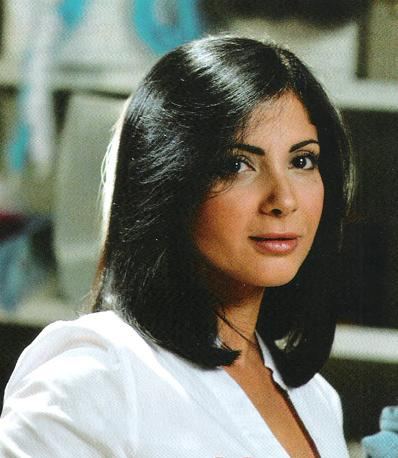 Mona Zaki was born to parents Ali Mohamed Zaki and Tahani, on November 18, 1976. Until the age of 13, Zaki lived in Kuwait. At the age of 16 and after seeing an advertisement by Mohamed Sobhi for new faces, she applied merely in hope of getting a chance to meet the famous Egyptian actor and director. Zaki was cast by Sobhy and had her first acting role in his play Bel Araby El Faseeh.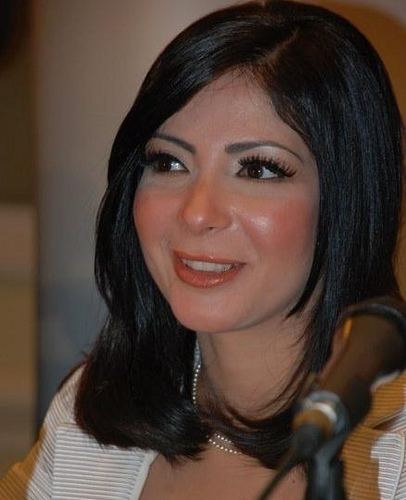 When it was time for Mona to go to university, she enrolled in the Faculty of Mass Communications at Cairo University. During that time, she was introduced to director Ismail Abdel Hafez who chose her to play a part in El A'elah, a Ramadan series that marked her TV debut.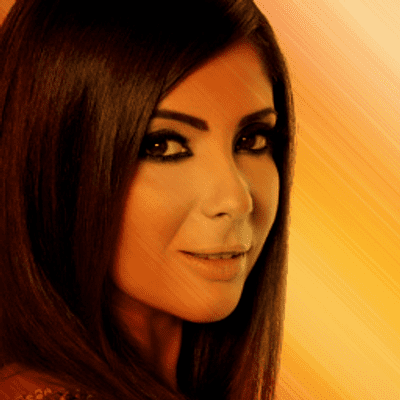 Acting became more than just a hobby to Mona after that; she later acted in a number of popular TV series: Khalti Safiya wel Deir, Nisf Rabi' El Akhar, Ahalina, Ded El Tayyar and El Daw' El Sharid.
The promising star's TV roles opened the doors of the big screen for her. Mona invaded the cinema with El Katl ElLaziz, with Mervat Amin, then went on to play lead roles in Idhak El Soura Titla' Hilwa - a performance for which she received an award - Sa'idi fil Gam'a Al-Amrikiya, Omar 2000, El Hobb El Awal, and Leih Khallitni Ahibbak - all of which were box office hits.
But Mona played the role of Gihan El Sadat in the masterpiece Ayam El Sadat(which was about the Egyptian President Anwar El Sadat). The young actress was given an award, along with the rest of the cast of the movie, by President Hosni Mubarak.
Success remained close to the talented star and her dedication was well rewarded with the huge popularity of her next movies Africano and Mafia. She went on from one movie to another, presenting Sahar El Layali, Men Nazret Ein, Khalti Faransa and many more.
Despite her huge success in the cinema, Mona also acted in several plays, among which were Le'b Eyal, Ya Messafer Wahdak, Afrouto and Keda OK.
Mona Zaki is married to actor, Ahmed Helmy, and is the mother of a young girl: Lily.
Mona Zaki launches blood type campaign
Mona Zaki is preparing to take part in the new charity campaign 'Know your Blood type'. "Al Ahram" newspaper reports that the campaign launched by Mona Zaki as Yanabee El-Hayah ambassador in coordination with Yanabee El-Hayah for blood donation and in cooperation of the United Nations public health arm, the World Health Organization.
Political View
Mona Zaki is deeply saddened by the state of affairs on the Egyptian arena now, after the start of the demonstrations, which calls for dropping the Egyptian regime based on 25 January. And carried the responsibility for Mona lawlessness plaguing Egypt is now the Ministry of Interior, denouncing the security forces deal with the demonstrators from the first day of protests broke out and marches.
Said Mona crying in the program, "the tenth night interview," when I remembered, "What right out of the indignities and insults, indecent by the security men when i joined the demonstration of January 25th", but said that "President Mubarak's speech make her cry also said the demonstrations achieved a historic achievement", describing his speech, as "OK" and demanded the trial of Habib al-Adli, the former interior minister, saying that the cops was verbally insult her dirty and almost hit her.
Filmography
El Qatl El Laziz (1997) a.k.a. "Tasty Murder".
Saeedi Fil Gamaa El Amrekeia (1998) a.k.a. "Countryman in the American University".
Edhak El Soura Tetlaa Helwa (1998) a.k.a. "Smile, And The Photo Will Come Out Good" with Ahmad Zaki.
Al Hob Al Awal (2000) a.k.a. "First Love" with Moustafa Amar.
Fares Zahr El Kheil (2000) a.k.a. "The Horse-Riding Knight" with Fadia Abdel Ghani.
Leih Khaletny Ahebak (2000) a.k.a. "Why Did You Make Me Love You?" with Kareem Abdel Aziz, Ahmed Helmy and Hala Shiha.
Omar 2000 (2000) with Khaled El Nabawi.
Ayyam El Sadat (2001) a.k.a. "Days of Sadat" with Ahmad Zaki.
Africano (2001) with Ahmed El Sakka.
Mafia (2002) with Ahmed El Sakka.
Men Nazret Aeen (2003) a.k.a. "By An Eye's Look" with Amr Waked.
Sleepless Nights (2003) as Berrihan with Ahmed Helmi.
Khalty Faransa (2004) as Batta (Auntie Faransa) with Abla Kamel.
Aabu Ali (2005) as Salma
Ahlam Omrena (2005) as Nada (Dreams of Our Life) with Moustafa Shaban.
Dam El Ghazal (2006) as Hanan (Gazelle's Blood) with Nour El Sherif.
An El Eshq Wel Hawa (2006) as Alia (About Love and Passion) with Ahmed El Sakka.
Halim (2006) as Nawal
Taymoor W Shafeqa (2007) as Shafiqa
Ehky ya Scheherazade (2009)
Welad El Am (2009) (Cousins)
18 Youm (2011)
30 Years Ago (2016)
Series
Asia
Ala'aeila (the Family)
Cindrella
Zizinia
Ahalina (our family)
Al-doa'a Al-shared (Light Waif)
Joha elmasry (Egyptian Juha)
Lahazat Harega (Critical Moments)
Layaly ElHelmya (El Helmya Nights - Part 5)
Be 100 Ragl
SNL bl3raby
Afrah Al Qoba
Theatre
Belaraby el fasih (Eloquent Arabic)
Ya Mesafer Wahdak (Travelling Alone)
Keda okay (it is okay)
Afroto (Genie)
References
Mona Zaki Wikipedia
(Text) CC BY-SA