Covid-19
Morocco




2007 – present




Mona Amarcha




Arabic music, Khaliji




Singer




Official website




Singer





January 1, 1988 (age 27) Casablanca, Morocco (

1988-01-01

)


Sana Oula Hob, Mojaba, Ya Nas Daloni, Jalsat Wanasa, Ya Nas Dellooni, Mo'jabah, Sana Oula Houb




Abass Ibrahim, Abdul Majeed Abdullah, Rashed Al‑Majed, Mohammed Abdu, Majid al‑Muhandis
Mona Amarcha (Arabic: منى أمرشا ) (born on January 1, 1988 in Casablanca, Morocco), also spelled Mona Amarsha, is a Moroccan singer who sings mainly Khaleeji music. She is very popular among the Gulf countries.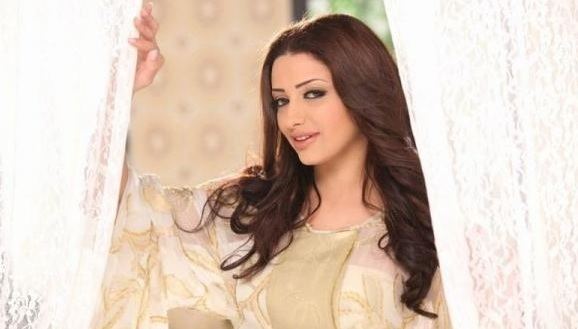 Mona was born and raised in a Riffian family in Casablanca, Morocco 1988, and was discovered in MBC's singing competition "Album 5 : Noujoum El Arab" in which she represented North Africa alongside Moroccans, Tunisians, Egyptians and Sudaneses contestants against the teams "Levant" and "Gulf". She was one of the winners, alongside Moroccan pop singer Abdelfattah Grini. Her voice and charisma allowed her to sign with MBC's recording label "Platinum Records" and to release in 2008 her debut album "Mojaba" which features songs in Egyptian and Gulf Arabic, including "El Hob Yekbar", a duet with Bahraini singer Adel Mahmoud. Four singles where released, among them the title song "Mojaba" which was successful, Egyptian romantic ballad "Eshta'telak", "Hanoni" and "El Hob Yekbar". Mona's ability to perform the Gulf dialect even though she stated (in Lebanese talk show "Shoofi Mafi" ) discovering this type of music only in the singing competition she took part of, allowed her to become very popular among the Gulf audience.
Her second album, "Sana Oula Hob" in 2009, was mainly in Gulf Arabic with only one song in Egyptian. She worked with many famous Gulf lyricists and composers and two singles were released out of the album, the song "Ya Yomma Habeito" and "Sana Oula Hob". Mona performed many concerts in Saudi Arabia, Kuwait, Dubai and Bahrain. In 2010, she released a single titled "Wainak" which also was successful.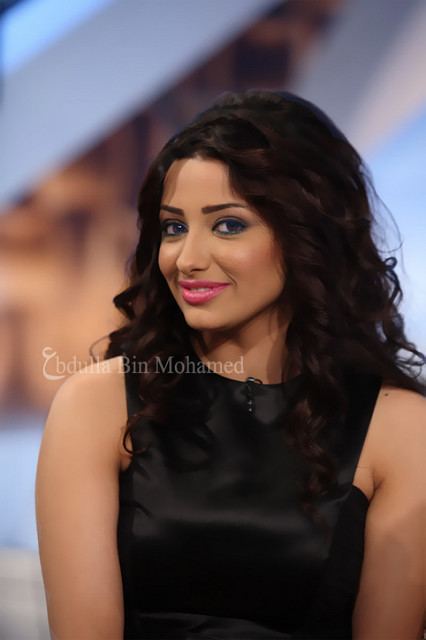 She released her third album in end of 2011, produced also by Platinum Records, titled "Yas Nas Daloni" which features 11 songs, including her first song in her native Moroccan dialect "Au Revoir" . The first clip from the album, "Gowat El Galb" was released early 2012. The title song is a reprise from a popular Iraqi song. She currently lives in Dubai.
Mojaba (2008), produced by Platinum Records
Eih Wallah- Gulf Arabic
Hanoni - Gulf Arabic
Hal Yatara - Gulf Arabic
Kol Sana Wenta Tayeb - Egyptian Arabic
Mojaba -Gulf Arabic
Habaybak-Gulf Arabic
Eshta'telak- Egyptian Arabic
El Hob Yekbar- Gulf Arabic (duet with Adel Mahmoud)
Sana Oula Hob (2009), produced by Platinum Records
Ay Shoug - Gulf Arabic
Ya Yomma Habeito - Gulf Arabic
Bdalk Alf - Gulf Arabic
Darbat Maalem - Gulf Arabic
Helm wala Elm -Gulf Arabic
Ma Ba'itsh Habibto -Egyptian Arabic
Makhtoba - Gulf Arabic
Sana Oula Hob - Gulf Arabic
Tebi Teqneeni- Gulf Arabic
Weladet Aashiq - Gulf Arabic
Ya Aassal - Gulf Arabic
Ya Nas Daloni (2011), produced by Platinum Records
Qowat Qalb - Gulf Arabic
Ya Nas Delloni - Iraqi Arabic
Mowal'aa El Donyia - Gulf Arabic
Au Revoir- Moroccan Arabic
Edhak-Gulf Arabic
Tamerni B Shay -Gulf Arabic
Ahebbah - Gulf Arabic
El Wade'a Ma Ytammen - Gulf Arabic
Al Tabeeb - Gulf Arabic
Min Warai - Gulf Arabic
Haweni - Gulf Arabic
Al Fostan Al Aswad- Gulf Arabic
Mojaba (2008) directed by Adel Serhan
Hanoni (2008) directed by Phillipe Qissr
El Hob Yakbar (2008) directed by Rindala Kodeih
Eshtaatelak (2009) directed by Mounir Barakat
Ya Yomma Habeito (2009) directed by Nahla El Fahed
Sana Oula Hob (2010) directed by Rindala Kodeih
Wainak (2010) directed by Waleed Nassif
Gawat Galb (2012) directed by Fadi Haddad
Ya Assal
Hawini
Rafaa Daghti
Weinak
Hanony
Ya Nas Dellooni
Wili Wili منى امرشا ويلي
Sana Oula Houb
Eshtagtelak
Edhak
Ya Helo
Makhtoubah
Ay Shoug
Ya Youma Habeetah
Bdalek Alf
Kowat Galb
Ahebbah
Weladat Asheqah
Helm Aw Elem
Tamerni Shay
El Tabeeb
Eshtaqt Lak
Alhob Yekbar
Sidi Hbaybi سيدي حبيبي منى امارشا
Mo'jabah
Ey Wala
Mab'eetch Habeebto
Kol Sana Wenta Tayeb
Dharbat Mu'alem
Teby Teqna'ny
El Fustan El Aswad
Habayeb

Mona Amarcha Wikipedia