Nationality

Swedish




Years active

2009–present




Role

Actress




Aunts

Anna Rosen




Occupation

Actress




Name

Molly Nutley




Siblings

Tim Nutley, Daniel Nutley






Born

16 March 1995 (age 28) (

1995-03-16

) Stockholm, Sweden


Parents

Helena Bergstrom, Colin Nutley


Grandparents

Hans Bergstrom, Kerstin Widgren




Movies

Anglagard – tredje g, Julie, Sa olika, Alena




Similar People

Colin Nutley, Helena Bergstrom, Molly Sanden
r molly nutley ihop med danspartnern calle sterner vakna med the voice
Molly Nutley (born 16 March 1995) is a Swedish actress. She is the daughter of actress Helena Bergstrom and film director Colin Nutley. Nutley got her first minor role in a film in the film Sa olika in 2009, which her mother directed.
Contents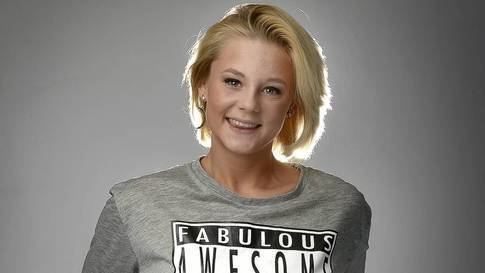 Nutley however, got recognition in the film Anglagard – tredje gangen gillt, as Alice (who is the daughter of the main character Fanny, played by Bergstrom).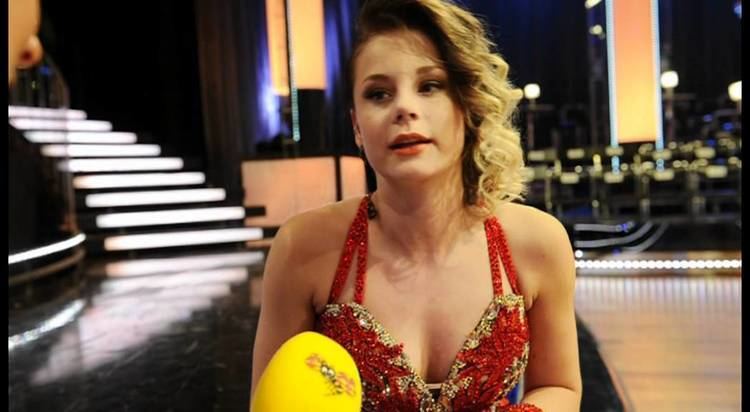 Nutley was a contestant on Let's Dance 2012, where she placed second, behind footballer Anton Hysen.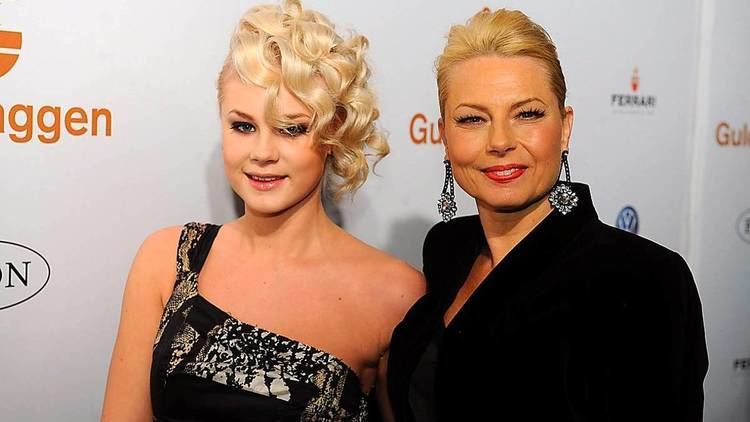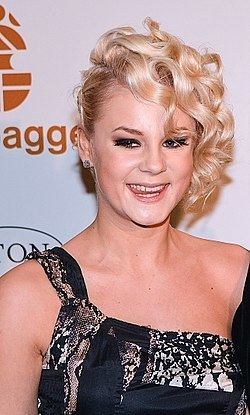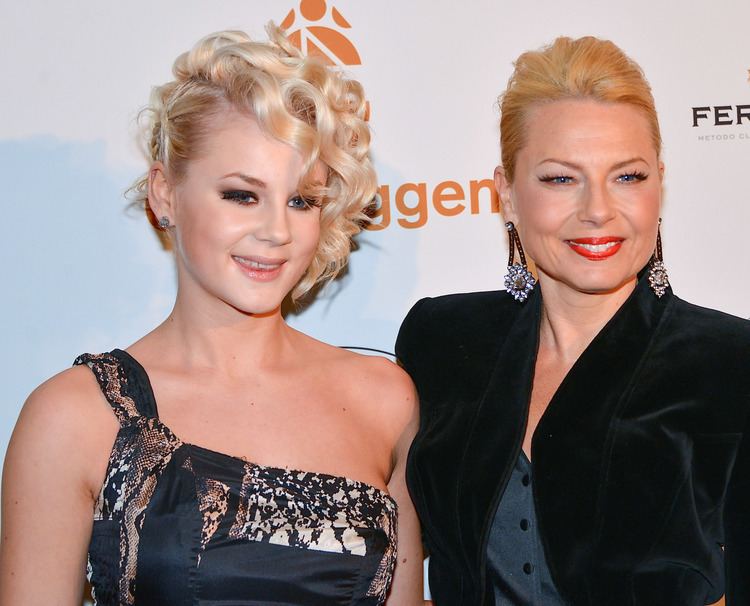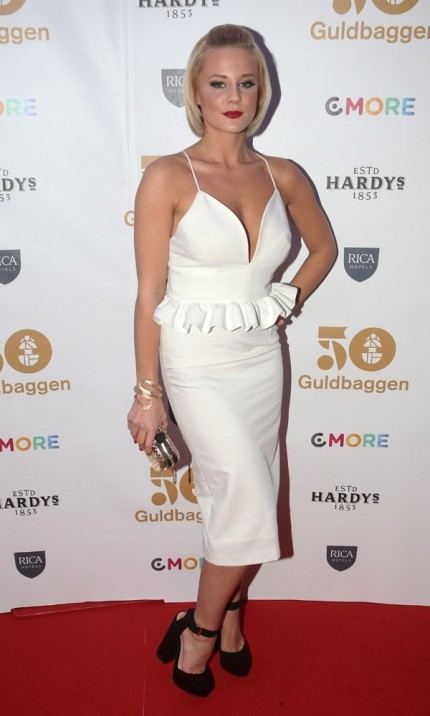 Filmography
Actress
-
Feed 2 (post-production)
as
Elin
2021
Bröllop, begravning och dop - Filmen
2021
Dancing Queens
as
Dylan Petterson
2021
Änglavakt (TV Series)
as
Audree
- På gränsen (2021) - Audree
2019
Bröllop, begravning & dop (TV Series)
as
Meja
- Relationen mellan Meja och Sunny börjar spricka (2020) - Meja
- Sunny och Meja är höggravida (2020) - Meja
- Prästen Valentins alkoholism kan inte längre ignoreras (2020) - Meja
- Ytterligare en präst kommer in i familjen (2020) - Meja
- Är vissa svek för svåra att förlåta? (2019) - Meja
- Ett oväntat dödsfall (2019) - Meja
- En passionerad galenskap uppstår bröllopsfesten (2019) - Meja
- Två familjer samlas på den svenska landsbygden (2019) - Meja
2014
Tjockare än vatten (TV Series)
as
Kim Waldemar
- Tills döden skiljer oss åt (2020) - Kim Waldemar
- Havets fångar (2020) - Kim Waldemar
- På liv och död (2020) - Kim Waldemar
- Mot mörkrets hjärta (2020) - Kim Waldemar
- I skydd av mörkret (2020) - Kim Waldemar
- De levande och de döda (2020) - Kim Waldemar
- Ön (2020) - Kim Waldemar
2019
Gåsmamman (TV Series)
as
Amina Hansson-Högberg
- Avsnitt 8 (2019) - Amina Hansson-Högberg
- Avsnitt 7 (2019) - Amina Hansson-Högberg
- Avsnitt 6 (2019) - Amina Hansson-Högberg
- Avsnitt 5 (2019) - Amina Hansson-Högberg
- Avsnitt 4 (2019) - Amina Hansson-Högberg
- Avsnitt 3 (2019) - Amina Hansson-Högberg
- Avsnitt 1 (2019) - Amina Hansson-Högberg
- Avsnitt 2 (2019) - Amina Hansson-Högberg
2017
Mending Hugo's Heart
as
Anna
2017
The Inspector and the Sea (TV Series)
- In einem kalten Land (2017)
2017
Missing (TV Mini Series)
as
Becky Ekelöf
- Episode #1.4 (2017) - Becky Ekelöf
- Episode #1.3 (2017) - Becky Ekelöf
- Episode #1.2 (2017) - Becky Ekelöf
- Episode #1.1 (2017) - Becky Ekelöf
2015
Beck (TV Series)
as
Simone
- Rum 302 (2015) - Simone
2010
Änglagård - Tredje gången gillt
as
Alice Zander
Director
2022
Korridoren (TV Series) (8 episodes)
- Episode #1.8 (2022)
- Episode #1.7 (2022)
- Episode #1.6 (2022)
- Episode #1.4 (2022)
- Episode #1.5 (2022)
- Episode #1.3 (2022)
- Episode #1.2 (2022)
- Episode #1.1 (2022)
2021
Håll andan! (TV Series)
Self
2022
Bianca (TV Series)
as
Self
- Avsnitt 14 (2022) - Self
2013
Fångarna på fortet (TV Series)
as
Self
- Avsnitt 12 (2015) - Self
- Avsnitt 11 (2013) - Self
2012
RIX MorronZoo (Podcast Series)
as
Self - Guest
- I morse hälsade Molly Nutley på i studion. (2014) - Self - Guest
- Molly Nutley om flörten i Let's Dance (2012) - Self - Guest
2013
Efter tio (TV Series)
as
Self
- Episode dated 25 October 2013 (2013) - Self
2013
Doobidoo (TV Series)
as
Self
- Episode #9.3 (2013) - Self
2012
Let's Dance (TV Series)
as
Self
- Episode #7.10 (2012) - Self
- Episode #7.9 (2012) - Self
- Episode #7.8 (2012) - Self
- Episode #7.7 (2012) - Self
- Episode #7.6 (2012) - Self
- Episode #7.5 (2012) - Self
- Episode #7.4 (2012) - Self
- Episode #7.3 (2012) - Self
- Episode #7.2 (2012) - Self
- Episode #7.1 (2012) - Self
2010
Skavlan (TV Series)
as
Self - Guest
- Henrik Schyffert/Fredrik Lindström/Herman Lindqvist/Molly Nutley/Linn Skåber/Raine Gustafsson/Marina and the Diamonds (2010) - Self - Guest
2008
Musikhjälpen (Podcast Series)
as
Self
References
Molly Nutley Wikipedia
(Text) CC BY-SA