Covid-19
Malaysia




Mahathir Mohamad's son




Mokhzani Mahathir





Mastisa Mohamed




US$700 million (2014)




Mukhriz Mahathir








United Malays National Organisation




Mahathir Mohamad, Siti Hasmah Mohamad Ali




Mohamad Iskandar, Wan Tempawan Wan Hanapi




Omar Mohamad, Mahadi Mohamad, Mashahor Mohamad, Mustaffa Mohamad, Murad Mohamad




Mahathir Mohamad, Mukhriz Mahathir, Marina Mahathir, Siti Hasmah Mohama, Syed Mokhtar Al‑Bukhary
Datuk Mokhzani Mahathir (born January 1962) is the second son of Former Prime Minister of Malaysia Tun Dr. Mahathir Mohamad and Tun Dr. Siti Hasmah.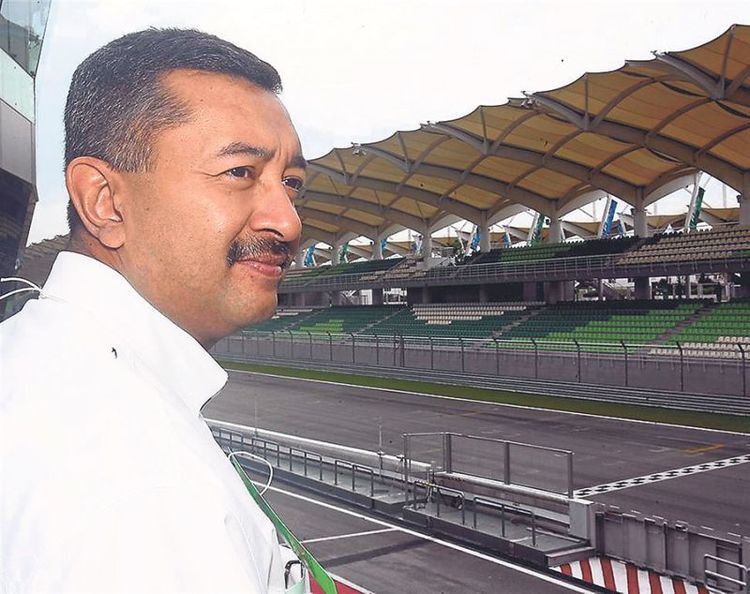 Like his younger brother Mukhriz, Mokhzani is a businessman and had played an active role in United Malays National Organisation (UMNO), and at one time serving as the Youth's Wing treasurer. As of 2006, Mokhzani was an UMNO delegate of one of the constituencies in Kedah, but has since lain dormant in his political activities. In May 2008, he followed his father's footsteps to quit UMNO, after 22 years as a member of the Sungai Layar Hujung branch of UMNO.
In 2012 Mokhzani Mahathir merged his Kencana Petroleum with SapuraCrest, run by childhood friend Shahril Shamsuddin. He stepped down from an executive role in January 2014 to concentrate on his other investments. The following month he trimmed his stake in SapuraKencana, the country's largest oil-and-gas services provider, to just over 10%, selling $248 million worth of shares. He sits on the board of not only SapuraKencana but also telecom giant Maxis and fiber-optics cable company Opcom Holdings. He's a cornerstone investor in IHH Healthcare and Astro Malaysia Holdings. But he focuses on the sector he knows best, oil and gas, where he cut his teeth as a petroleum engineer out of college. In July 2013, when news of his investment in another oil-services company, Yinson Holdings, surfaced, its stock went on a tear. He is also the chairman of the Sepang Circuit, which hosts the Formula 1 World Championship in Malaysia.
Mokhzani is married to Mastisa Mohamed. Mokhzani has five children.
Mokhzani has been listed as the 14th richest person in Malaysia by Forbes Asia with an estimated net worth of US$685 million in 2012. Mokhzani is also the chairman of the Sepang International Circuit.
Mokhzani Mahathir Wikipedia