Covid-19
7.1

/

10

6

Votes

Alchetron

Rate This




Davood Mirbagheri




Iran




1 October 2010




IRIB TV1




Davood Mir-Bagheri






Davood Mirbagheri




Persian




29 July 2011




Davood Mir-Bagheri






History Biography Religion Epic




Fariborz Arabnia Farhad Aslani Reza Kianian Amin Zendegani Mehdi Fakhimzadeh Nasrin Moghanloo Shahram Haghighat Doost Reza Rouygari




Fariborz Arabnia, Reza Kianian, Nasrin Moghanloo, Reza Rooygari, Farhad Aslani




Prophet Joseph, Shaheed‑e‑Kufa, Shahgoosh, Dar Chashm‑e Baad, The Enigma of the Shah
Mokhtarnameh is an Epic/History television series directed by Davood Mirbagheri, based on the life of Al-Mukhtar. Over 140 actors were cast in it.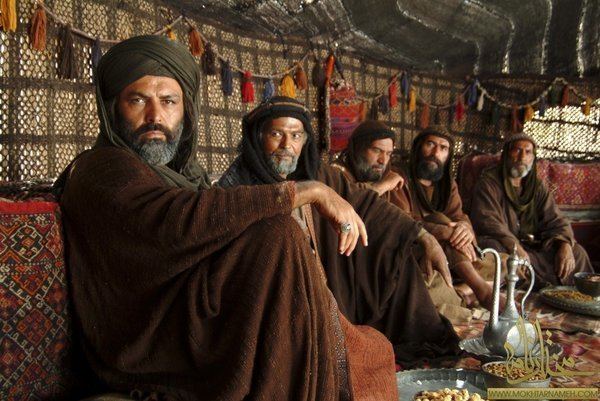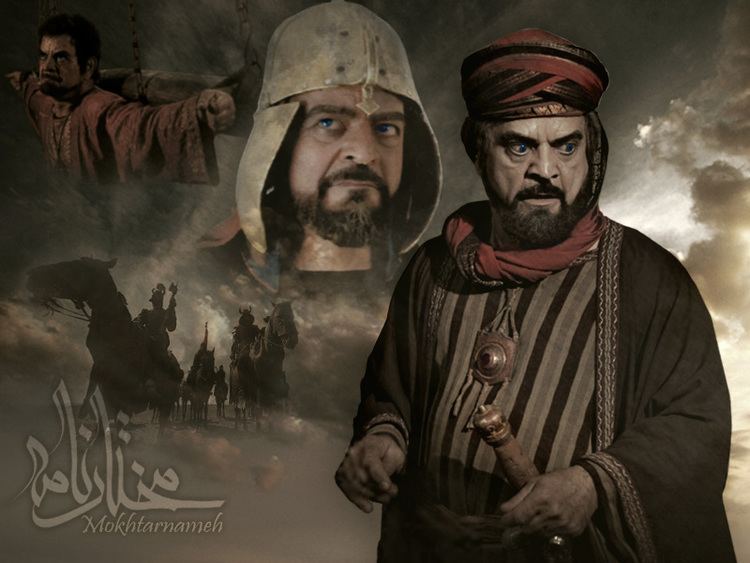 After years of farming and away from battlefield, Mukhtar returns to politics when Hasan ibn Ali is injured in his battle with Muawiyah's forces. Years later, Mukhtar arrives in Kufa to prepare for Ḥusayn ibn 'Alī''s arrival. On Yazid's orders, Ibn Ziyad arrives and unites the people of Kufa against Husayn by using lies. Mukhtar is imprisoned to prevent riot. He is released after the battle of Karbala on Yazid's orders. Mukhtar vows to avenge Husayn's death. Needing allies, he travels to Mecca and meets Ibn Zubayr. Mukhtar helps Ibn Zubayr's brother, Mus'ab, defeat an Umayyad assault; but no alliance is made. Mukhtar returns to Kufa and unites the people now that Ibn Ziyad has returned to Damascus and Kufa is leaderless. Mukhtar expels Ibn Zubayr's appointed governor and takes control of the city. During the next years he kills almost all of Husayn's murderers, including Ibn Ziyad, Umar and Shimr, while battling both Umayyad caliph and Ibn Zubayr's armies. Eventually he is defeated by Mus'ab's army and retreats to his palace in Kufa. After one year, Mukhtar orders his forces to march and break the siege; but only few follow him outside. Mukhtar is killed and Mus'ab surprisingly orders all of Mukhtar's soldiers who have surrendered to be decapitated.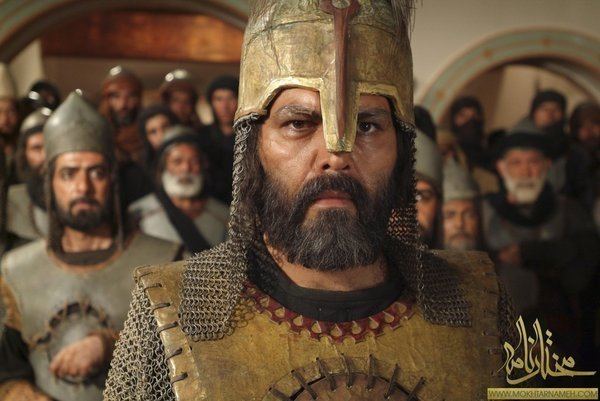 The series, which took five years to complete, includes 40 episodes and is produced by Sima Film. The story reviews the events leading to the martyrdom of the Imams and ends with the adolescence of Mukhtar. The film also deals with sixteen years of Mukhtar's life and includes the death of Muawiyah, the succession of Yazid, and the events leading to Ashura and whatever related to the uprising of Mukhtar until his and his companions' martyrdom.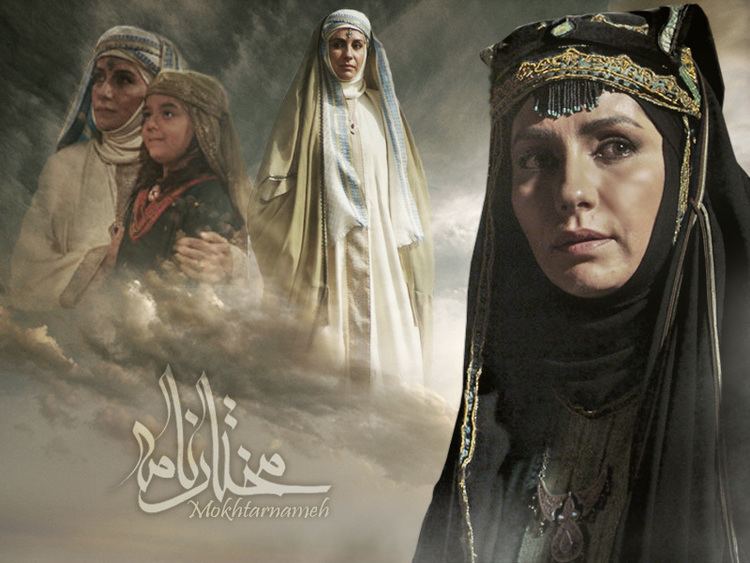 Fariborz Arabnia as Mukhtar Thaqafi
Zhaleh Olov as the mother of Mukhtar Thaqafi
Davoud Rashidi as the father-in-law of Mukhtar Thaqafi
Farhad Aslani as Ubayd Allah ibn Ziyad
Amin Zendegani as Muslim ibn Aqeel
Reza Kianian as Abd Allah Ibn Zubayr
Mohammad-Reza Sharifinia as Muhammad ibn al-Hanafiyyah
Javad Hashemi as the commander-in-chief of Hassan's army
Parvin Soleimani as a woman selling pickles
Vishka Asayesh as Ja'da bint al-Ash'at (Hassan's wife)
Gohar Kheirandish as Hannaneh
Hadis Fooladvand as Rahele
Elham Hamidi as Shirin
Kazem HajirAzad as Mulheb
Behnaz Jafari as Marieh
Karim Akbari Mobarakeh as Ahmar ibn Shomait
Fariba Kosari as Umra (wife of Mukhtar)
Mehdi Fakhimzadeh as Umar ibn Sa'ad
Nasrin Moghanloo as Narieh (wife of Mukhtar)
Ebrahim Abadi as Ubaydah ibn al-Harith
Shahram Haghighat Doost as Ubaidullah ibne Hurr e Jofi
Reza Rooygari as Kian
Jafar Dehghan as Musab ibn al-Zubayr
Mohammad Fili as Shemr
Hasan Pourshirazi as Bahram
Farrokh Nemati as Hani ibn Urwa
Hamid Ataei as Saeb
Hassan Mirbagheri as Ibrahim ibn Malik al-Ashtar
Ahu Kheradmand as Kufi Woman
Mahmoud Jafari as Ma'aqhal
Parviz Pourhosseini as Maytham al-Tammar
Anoushirvan Arjmand as Rifaat Ibn Shaddad
Valiollah Momeni as Sharjabil
Hamed Haddadi as Yahya
Behnoosh Tabatabaei as Wife Manzar
Shohreh Lorestani as Hamdanid Woman
Abbas Amiri as Amer ibn Sa'd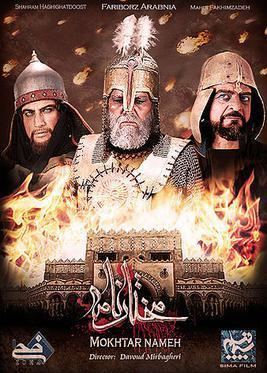 Music Mokhtarnameh Series made by Amir Tavassoli with in choir, is That Including 14 Tracks. is Singer music credits also Akbar Soltanali. Recorded, Mixed and Mastered by Ramin Mazaheri in Baran Studio.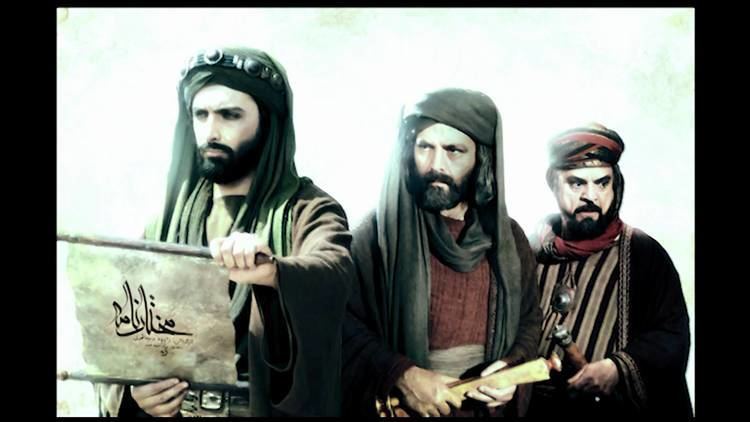 Mokhtarnameh Wikipedia