Occupation

Actress, presenter




Role

Actress




Years active

1982 – present




Spouse

Anthony Milner (m. 1985)





Children

2




Name

Moira Brooker




Siblings

Janis Brooker







Born

1957

Croydon




Parents

Ethel Bassett, Victor Brooker




Movies and TV shows

As Time Goes By, Frank, Owd Bob, Dummy, Out of Sight


Similar People

Jenny Funnell, Philip Bretherton, Geoffrey Palmer, Anthony Milner, Frank Middlemass



Marriage location

London, United Kingdom



Bob Larbey discusses the end of The Good Life and Mulberry
Moira Brooker (born 1957) is an English actress. She played Judith Hanson in the British sitcom As Time Goes By (1992–2005). The programme lasted for nine seasons and was popular in the United Kingdom, Canada, Australia and the United States, where it is still broadcast weekly on PBS. In early 2010 she and Jenny Funnell (Sandy in As Time Goes By) were flown into New York City to appear in WNET's and various other PBS stations' pledge drives.
Contents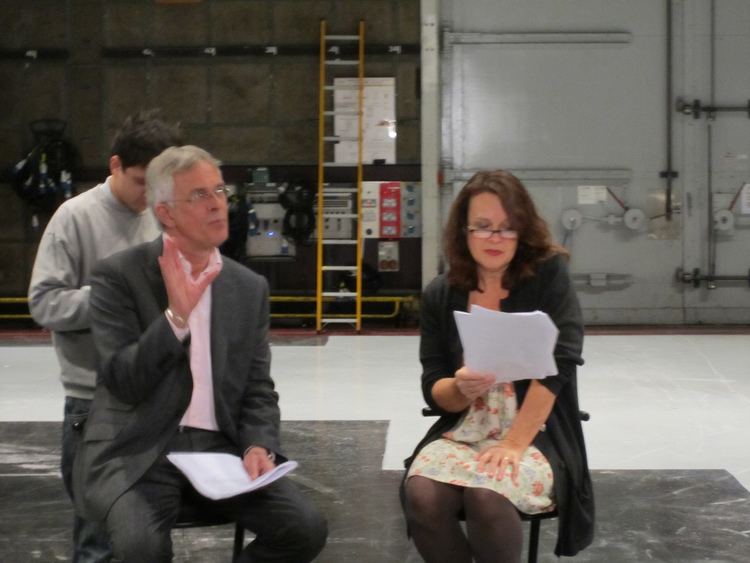 She is the daughter of Victor Brooker and Ethel Bassett. She has an older sister, Janis.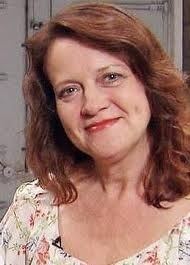 Brooker married actor Anthony Milner in 1985 and has two children. Milner died in July 2015.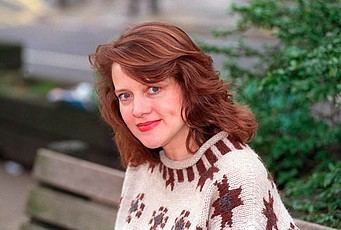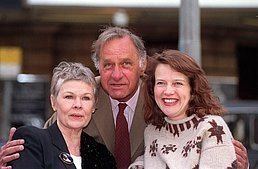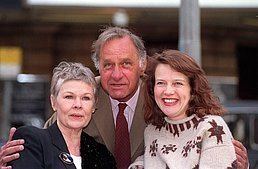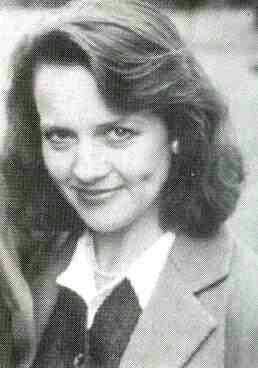 Filmography
Actress
2012
Holby City (TV Series)
as
Susie Harbord
- The Devil Will Come (2012) - Susie Harbord
2005
Doctors (TV Series)
as
Marion Joseph / Bernadette / Katherine Baines
- Mr Right (2011) - Marion Joseph
- Family Secrets (2008) - Bernadette
- Herbaceous Borders (2005) - Katherine Baines
2008
Harley Street (TV Series)
as
Nikki
- Episode #1.5 (2008) - Nikki (as Moira Booker)
1990
The Bill (TV Series)
as
Dr. Jane Andrews / Scarlett Creswell / Police Surgon
- Landfill Killer (2008) - Scarlett Creswell
- The Public Interest (1991) - Dr. Jane Andrews
- Too Many Chiefs (1991) - Police Surgon
- The Night Watch (1990) - Dr. Jane Andrews
1992
As Time Goes By (TV Series)
as
Judith / Judith Hanson
- Reunion Special: Part 2 (2005) - Judith
- Reunion Special: Part 1 (2005) - Judith
- What Now? (2002) - Judith
- The Wedding (2002) - Judith
- Wedding Plans (2002) - Judith
- Time to Settle Down (2002) - Judith
- Going Online (2000) - Judith
- Future Imperfect (2000) - Judith
- Surprising News (2000) - Judith
- The Bathroom (2000) - Judith
- Animal Magnetism (2000) - Judith
- A Deeply Personal Problem (2000) - Judith
- The Proposal (1998) - Judith
- The Old Folks' Party (1998) - Judith
- Too Old- or Too Nosy (1998) - Judith
- The Bypass (1998) - Judith
- The New Neighbours (1998) - Judith
- An Old Flame (1998) - Judith
- Pardon? (1998) - Judith
- A Surprise for Jean (1997) - Judith
- The House Next Door (1997) - Judith
- Alistair's Engagement (1997) - Judith
- The Dinner Party (1997) - Judith
- The Psychotherapist (1997) - Judith
- The Stalker (1997) - Judith
- Showered with Gifts (1996) - Judith
- At Death's Door (1996) - Judith
- Broadcast Plan (1996) - Judith
- Avoiding the Country Set (1996) - Judith
- Lionel's New Hobby (1996) - Judith
- Lionel's Ex-Wife (1996) - Judith
- The Country Set (1996) - Judith
- Improvements (1995) - Judith
- Judith's New Romance (1995) - Judith
- Wedding Day Nerves (1995) - Judith
- Wedding Preparations (1995) - Judith
- The Anniversary Party (1995) - Judith
- The Affair (1995) - Judith
- Getting Rid of Gwen (1995) - Judith
- Rewrites (1995) - Judith
- A House Full of Women (1995) - Judith
- Problems, Problems (1994) - Judith
- Dealing with Sally (1994) - Judith
- A Trip to Los Angeles (1994) - Judith
- The Mini-Series (1994) - Judith
- Branching Out (1994) - Judith
- Moving In (1994) - Judith
- Covering Up (1994) - Judith
- Living Together, But Where? (1994) - Judith
- Rocky's Wedding Day (1994) - Judith
- The Book Signing (1993) - Judith Hanson
- The Cruise (1993) - Judith Hanson
- Why? (1993) - Judith Hanson
- Visiting Rocky (1993) - Judith Hanson
- A Weekend Away (1993) - Judith Hanson
- White Hunter (1993) - Judith Hanson
- The Picnic (1992) - Judith Hanson
- Relationships (1992) - Judith Hanson
- Surprise, Surprise (1992) - Judith Hanson
- The Copper Kettle (1992) - Judith Hanson
- Getting to Know You - Again (1992) - Judith Hanson
- You Must Remember This (1992) - Judith Hanson
2002
Footballers' Wives (TV Series)
as
Dr. Caxton
- All Credit to the Lads (2002) - Dr. Caxton
2001
Casualty (TV Series)
as
Ellie Devereux
- Best Intentions (2001) - Ellie Devereux
2001
Peak Practice (TV Series)
as
Marie Thorpe
- Crossfire (2001) - Marie Thorpe
1996
Out of Sight (TV Series)
as
Mrs. Lucas
- The Magic Flute (1998) - Mrs. Lucas
- A Gottle of Geer (1998) - Mrs. Lucas
- Photo Finish (1998) - Mrs. Lucas
- Playing Around (1998) - Mrs. Lucas
- Off Your Trolley (1998) - Mrs. Lucas
- Moment of Truth (1998) - Mrs. Lucas
- Confidence Trick (1998) - Mrs. Lucas
- Jollity B and B (1998) - Mrs. Lucas
- Appearances Can Be Deceptive (1998) - Mrs. Lucas
- Bully for You (1997) - Mrs. Lucas
- The Better Man (1997) - Mrs. Lucas
- Teacher's Pets (1997) - Mrs. Lucas
- Guitar Blues (1997) - Mrs. Lucas
- Giving Trouble (1997) - Mrs. Lucas
- Little Tommy Dawkins (1997) - Mrs. Lucas
- A Weight Off Your Mind (1997) - Mrs. Lucas
- Uncle Gus (1997) - Mrs. Lucas
- Close Encounter (1996) - Mrs. Lucas
- Getting Rid of Ingrid (1996) - Mrs. Lucas
- The Impotance of Being Visible (1996) - Mrs. Lucas
- The Lucas Garrow Effect (1996) - Mrs. Lucas
1995
Ghosts (TV Series)
as
Angela McClean
- Blood and Water (1995) - Angela McClean
1992
Forever Green (TV Series)
as
Janet Wheeler
- Episode #2.6 (1992) - Janet Wheeler
1990
Made in Heaven (TV Series)
as
Carol Atkins
- A Fair Mix Up (1990) - Carol Atkins
- The Big Match (1990) - Carol Atkins
- Falling for Love (1990) - Carol Atkins
- Best of Enemies (1990) - Carol Atkins
1989
The Return of Shelley (TV Series)
as
Phone Saleswoman / Heather
- For Whom the Bell Tolls (1989) - Phone Saleswoman (voice)
- The Artful Lodger (1989) - Heather
1986
Sorry! (TV Series)
as
Miss Silverside
- Natural Wastage (1986) - Miss Silverside
1985
The Doctor and the Devils
as
Molly the Maid
1983
Partners in Crime (TV Mini Series)
as
Tilly
- The Ambassador's Boots (1983) - Tilly
1982
County Hall (TV Series)
as
Stephanie Langham
1980
Juliet Bravo (TV Series)
as
Demonstrator
- Cages (1980) - Demonstrator (uncredited)
Self
2011
Behind the Britcoms: From Script to Screen (TV Movie documentary)
as
Self - Host
2004
The Funny Ladies of British Comedy (TV Movie documentary)
as
Self
1999
Auntie's Bloomers (TV Series documentary)
as
Self / Judith
- Auntie's Cracking New Bloomers (1999) - Self / Judith (uncredited)
Archive Footage
2011
The Many Faces of... (TV Series documentary)
as
Judith
- Dame Judi Dench (2011) - Judith (uncredited)
2002
As Time Goes By (TV Series)
as
Judith
- You Must Remember This-. (2002) - Judith
References
Moira Brooker Wikipedia
(Text) CC BY-SA