Mohammad Mahfud MD (born May 13, 1957) is an Indonesian politician and lawyer. He is of Madurese descent, born in Sampang, a city on Madura Island. He was the chief justice of the Indonesian Constitutional Court, member of the People's Representative Council (DPR) of National Awakening Party and also was the Minister of Defense and Minister of Justice and Human Rights under the Wahid Presidency. He completed his five-year term as chief justice back in April 2013 and has announced that he will not seek reelection as chief justice. The end of Mahfud's time as chief justice was subsequently followed by publicily stating that he was seeking for the presidential seat after the Yudhoyono presidency back in 2014, which was eventually won by former Governor of Jakarta, Joko Widodo.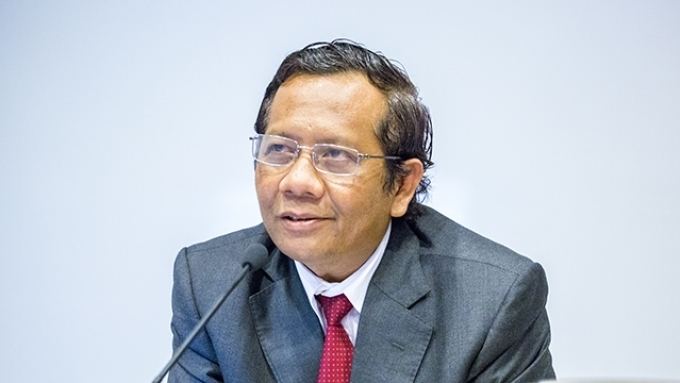 Mahfud holds a master's degree in political science and a doctorate in constitutional law (1993) from Gadjah Mada University in Yogyakarta. Since 1984, he has also been a professor of constitutional law at the faculty of law at the Islamic University of Indonesia (UII) in Yogyakarta. He has also taught in a number of other universities in Indonesia.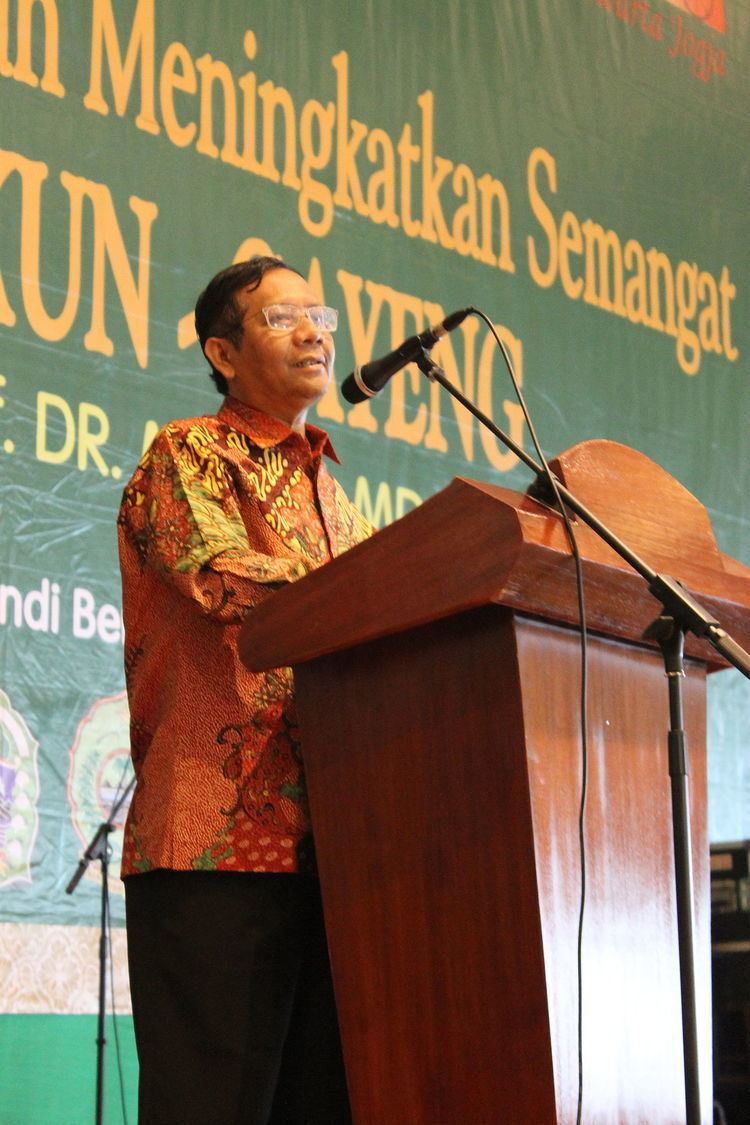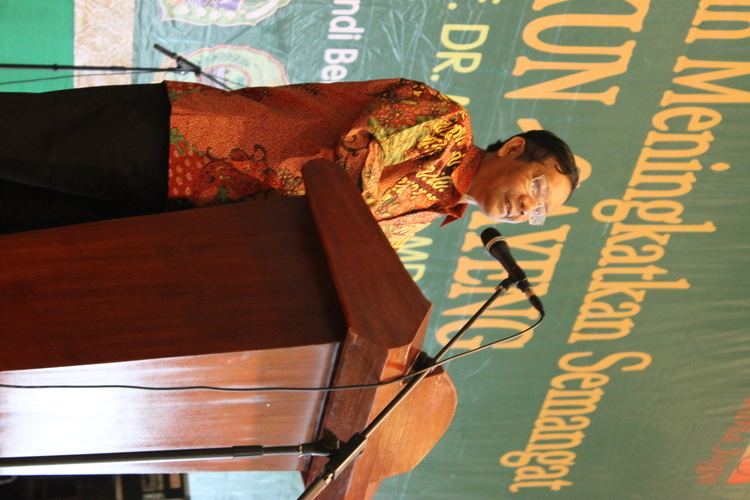 Mahfud was appointed as Minister of Defense by President Abdurrahman Wahid on August 23, 2000. The appointment of Mahfud as the Minister of Defense caused controversy, after being rumored that the appointment was disagreed by vice president Megawati, although Mahfud later admitted that he met Megawati in personal, and confirmed that she didn't have any problems with Mahfud's appointment. Following a cabinet shuffle on 20 July 2001 Mahfud moved from the defense portfolio and was appointed Minister of Justice and Human Rights. He held office briefly until Wahid's impeachment by the People's Consultative Assembly the following month.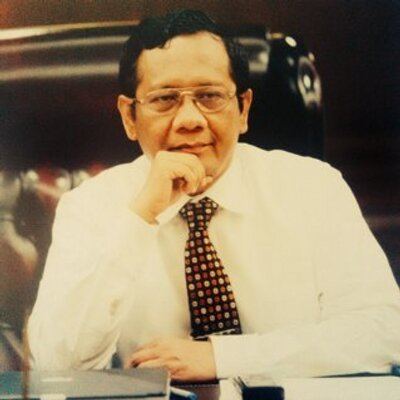 In 2004, Mahfud became one of the National Awakening Party's nominees for the 2004 parliament election. He was successful in the elections and become a member of the People's Representative Council (DPR) during the period 2004-2008. He sat on a number of parliamentary commissions during his term in parliament.
In 2008, Mahfud was one of the constitutional judges selected by the Yudhoyono government and the People's Representative Council, and in the Indonesian Constitutional Court election for chief justice he narrowly defeated the incumbent candidate Jimly Asshiddiqie to become the second chief justice of the court. He served in the position until his term ended in April 2013.
Mahfud attracted considerable publicity during his period at the court. The court is regarded as having made some progressive decisions and transformed the Constitutional Court being free of corruption during his time as chief justice but has also issued some surprising decisions such as an unexpected ruling in late 2012 that the existence of the upstream oil and gas regulatory agency BPMigas was unconstitutional.
Mahfud has been married to Zaizatun Nihayati (Yatie) since 1982. The couple has three children, Ikhwan Zein, Vina Amalia, and Royhan Akbar. Mahfud is well known as a commentator and public speaker. He often comments on issues concerning human rights in Indonesia. His comments, for example about the rights of atheists and communists under Indonesian law caused a fuss in mid-2012 when he said people could only be punished for being atheists or communists if they behaved in a way that breached the national ideology of Pancasila. More recently, in September 2012 he was critical of a proposal from the National Counterterrorist Agency to certify Islamic clerics and scholars as a way of minimising the risk of radicalism.
Towards the end of 2012 there was increased speculation about the possibility that Mahfud would become a candidate in the 2014 presidential elections in Indonesia. Several polls indicated high support for Mahfud amongst some groups of voters. In November 2012 he stood for, and was elected to, the position of chair of the Islamic Students Alumni Association (KAHMI), an influential Moslem organisation. His decision to successfully seek election as the chair of KAHMI, and being selected ahead of other well-known politicians such as Anas Urbaningrum, was seen as boosting his credibility as a potential presidential candidate.
At the first edition of Seputar Indonesia Awards by RCTI, year 2011, Mahfud MD was named as the newsmaker of the year, beating US President Barack Obama and World Bank managing director Sri Mulyani Indrawati.