Covid-19
Mohamed Zafzaf




Novelist




2001, Casablanca, Morocco






Mohamed Zafzaf (1945 – 13 July 2001) was one of the best known Moroccan novelists and poets (born in Souk El Arbaa) writing in Arabic.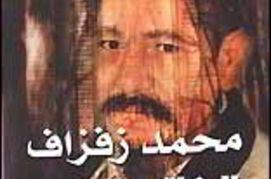 Zafzaf was born in Souk Larbaa El Gharb, and lived in Casablanca, where he wrote his stories and articles and translated books from Spanish and French. He studied philosophy at the faculté des lettres et sciences humaines in Rabat, and worked first as a junior high school teacher and librarian. His first poem was published in 1962, and his first short story in 1963.
When his novel The woman and the rose was translated into Spanish, King Juan Carlos I sent him a congratulations letter. Mohamed Zafzaf kept this letter on the wall of his house.
Summary:
Member of the writers union of Morocco in July 1968.
Published in different Moroccan and Arab newspapers.
The "French translation of "The Rooster Egg" ("L'œuf du coq") receceives the Grand Atlas prize in 1998.
Author of short stories, novels, translations of poetry collections and plays.
The strongest (الاقوى)
The holy tree (الشجرة المقدسة)
The Lord of the djinns
The woman and the rose
The roosters egg
The fox who appeared and vanished (translated in French in 2004)
A drawing on wood
Mohamed Zafzaf Wikipedia