Germany




105,102 (2012)


67.68 km2


North Rhine-Westphalia




Wesel




Norbert Ballhaus (SPD)



Moers ( older form: Mors; archaic Dutch: Murse, Murs or Meurs) is a German city on the western bank of the Rhine. Moers belongs to the district of Wesel. It is the biggest city in Germany (and at present time the only one with more than 100,000 inhabitants) that is neither an urban district nor takes over district responsibilities.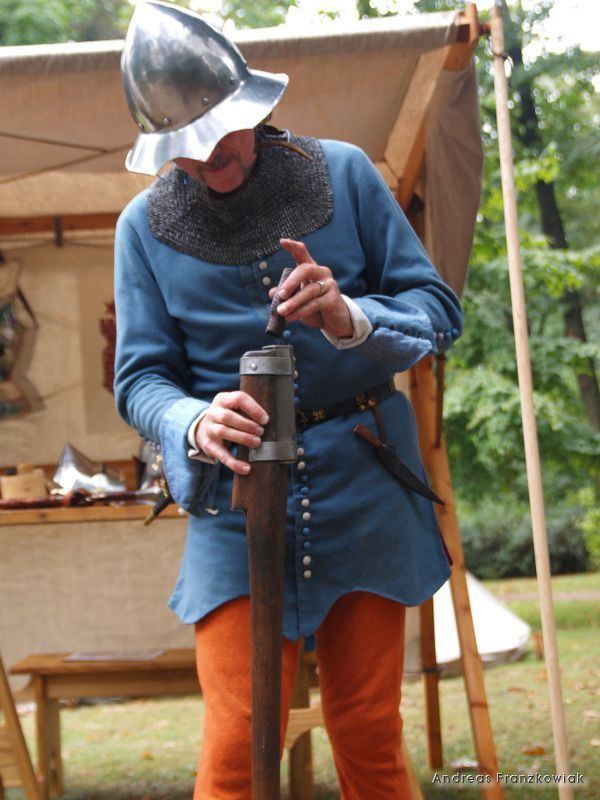 Known earliest from 1186, the county of Moers was an independent principality within the Holy Roman Empire.
During the Eighty Years War it was alternately captured by Spanish and Dutch troops, as it bordered the Upper Quarter of Guelders. During the war it finally fell to Maurice of Orange. As it was separated from the Dutch Republic by Spanish Upper Guelders it did not become an integral part of the Republic, though Dutch troops were stationed there.
After the death of William III of Orange in 1702 it was inherited by the king of Prussia. All Dutch troops and civil servants were expelled.
In 1795 it was annexed by France. At the Congress of Vienna in 1815 it was returned to Prussia and in 1871 it became part of the German Empire.
A target of the Oil Campaign of World War II, the Steinkohlenbergwerke (English: coal mine) Rheinpreussen synthetic oil plant in Moers, was partially dismantled post-war.
Moers Wikipedia
(,)https://s-media-cache-ak0.pinimg.com/736x/ea/60/ba/ea60bae5d10e3c2861d07060867cdc1b.jpg(,)http://www253.pair.com/jfazli/1633MHJ/jmercator_moers/1.jpg(,)http://media-3.web.britannica.com/eb-media/64/149764-004-F6C8755B.jpg(,)http://2.bp.blogspot.com/-LsWHq-L7UK0/TxSKEitMD0I/AAAAAAAABK4/ZIhasLlp8fM/s1600/0450-betaaltafel.jpg(,)http://downbeat.com/images/Ideal-Bread-moers-credit-elisa-essex-600x400.jpg(,)http://www.moers.de/c125722e0057acf2/files/moers-wappen_fuer-alle.jpg/%24file/moers-wappen_fuer-alle.jpg%3Fopenelement(,)http://3.bp.blogspot.com/-5REgDqc6KYg/VB9Xv12OA3I/AAAAAAAAOtI/tFhAtcRTS5I/s1600/aout_75_2.jpg(,)http://upload.wikimedia.org/wikipedia/commons/8/81/ReelMower.png(,)http://i63.photobucket.com/albums/h148/pbinns/Mo%2520resto/stationshot.jpg(,)http://blog.caranddriver.com/wp-content/uploads/2014/09/2015-mercedes-amg-c63-s-model-placement.jpeg(,)http://cdn2.festivalarchive.com/wp-content/uploads/2014/04/Moers-Festival-1978-Camping-Cars-Black-and-White.jpg
(,)http://media-cdn.tripadvisor.com/media/photo-s/02/85/fd/12/a-cozy-garden-restaurant.jpg(,)http://media-cdn.tripadvisor.com/media/photo-s/03/f3/bb/7e/il-mulino-has-a-perfect.jpg(,)http://media-cdn.tripadvisor.com/media/photo-s/03/f3/bb/80/the-mixture-of-starters.jpg(,)http://i1.bookcdn.com/data/Photos/OriginalPhoto/739/73996/73996409/Van-Der-Valk-Hotel-Moers-photos-Exterior-Hotel-information.JPEG(,)http://media-cdn.tripadvisor.com/media/photo-s/02/85/fd/0d/a-green-phone-booth-decor.jpg(,)http://www.ehotel.com/ImgX/h1024/w1024/van-der-valk-hotel-moers-suite-im420356082.jpg(,)http://media-cdn.tripadvisor.com/media/photo-s/05/9b/28/28/thunfisch-mit-jacobsmuscheln.jpg(,)http://www.ehotel.com/ImgX/h678/w1024/van-der-valk-hotel-moers-guest-room-im420356078.jpg(,)http://www.ehotel.com/ImgX/h681/w1024/van-der-valk-hotel-moers-exterior-view-im420356077.jpg(,)https://moers.vandervalk.de/inc/upload/blok_images/desktop/banner_photo_1_ansicht%2520moers.jpg(,)http://media-cdn.tripadvisor.com/media/photo-s/03/f3/bb/82/the-dessert-fantasia.jpg(,)http://i0.bookcdn.com/data/Photos/OriginalPhoto/429/42996/42996064/Van-Der-Valk-Hotel-Moers-photos-Exterior.JPEG(,)http://i1.bookcdn.com/data/Photos/OriginalPhoto/788/78821/78821625/Van-Der-Valk-Hotel-Moers-photos-Interior-Interior.JPEG(,)http://i.ytimg.com/vi/aFokuHlaMt0/maxresdefault.jpg(,)http://images.hotels-world.com/2//org/141/hotelPhoto/3798_Hotel_Am_Kamin_.jpg