Nationality

Nigerian-American




Children

1





Name

Modupe Ozolua




Education

University of Benin







Born

10 October 1973 (age 49) (

1973-10-10

)

Benin City




Occupation

Social Entrepreneur and Philanthropist




Known for

Pioneering Cosmetic Surgery in West Africa
Modupe Ozolua On Signals on Lagos Talks 91.3Fm
Modupe Ozolua (born October 10, 1973 in Benin City, Nigeria) is an American-Nigerian philanthropist and entrepreneur, CEO of Body Enhancement limited which pioneered cosmetic surgery in Nigeria in 2001 and aesthetic lasers in 2007. She is also the Founder and President of Empower 54 Project Initiatives (Empower 54) formerly known as Body Enhancement Annual Reconstructive Surgery (BEARS) Foundation.
Contents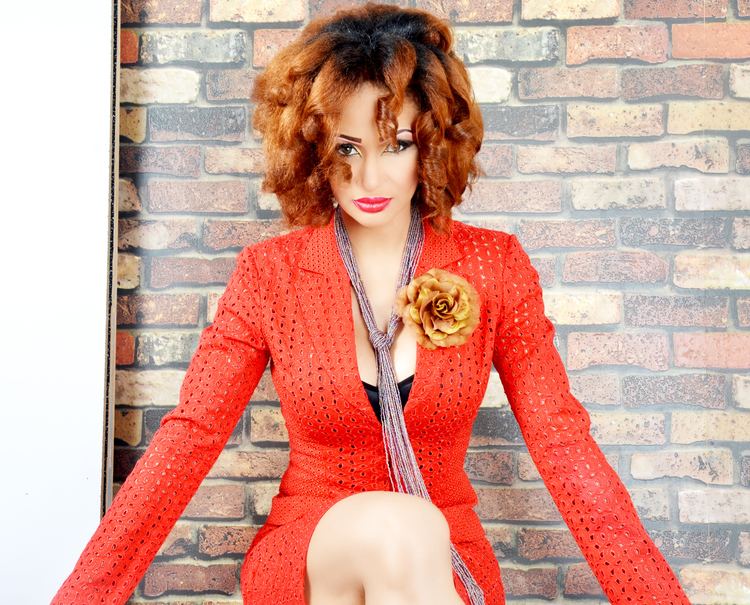 Early life and education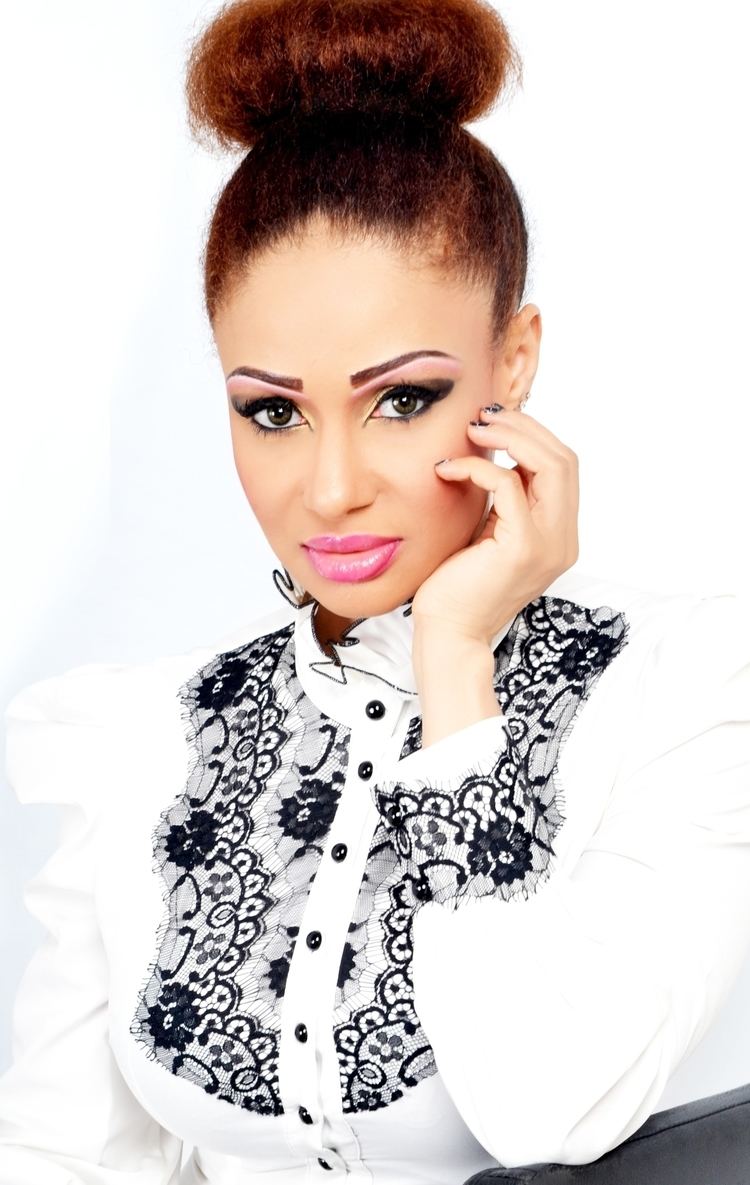 She is a direct descent of the legendary Oba (King) Ozolua of the royal family of the Benin Kingdom, Edo State, Nigeria.
Princess Modupe Ozien Ozolua was the youngest of four siblings born to Mr and Mrs M.S Ozolua. Her parents hail from Sabongida Ora area of Edo State. Her name "Modupe" means "I praise God" in Yoruba.
In 1989, Ozolua left to study in Southwestern College, San Diego (California), and Devry International University, Los Angeles, California (1989–1995). She was recognised in the 1994-1995 edition of the NATIONAL DEANS'S LIST.
Career
The first business Ozolua owned was a communication business in Los Angeles prior to bringing cosmetic surgery to West Africa at the age of 27. In 2001, after her divorce, she moved back to Nigeria.
At the age of 27, through her business, Body Enhancement Ltd, Ozolua introduced COSMETIC SURGERY to Nigeria, West Africa in 2001. As the organization that pioneered this specialty in Africa, it has been the responsibility of Ozolua to educate a country of over 150 Million people about the safety of plastic surgery. This meant breaking the norms and negative myths people had, not only about plastic surgery, but about surgery in general.
Despite all the challenges of pioneering such a complicated and controversial service in a very traditional African country, in the process, Body Enhancement Ltd completely revolutionized the beauty and health sectors in Nigeria. The company has been credited as contributing to the feminist movement in Nigeria. It started the awakening of total confidence and self-acceptance in Nigerian women. Ozolua has been recognized as the driving force behind all this.
In 2003, she founded the non-profit organization, Empower 54, which also offers humanitarian programs to underprivileged women and refugees.
In 2009, she made a bad fall and temporarily lost the use of her left leg.
Philanthropy
Her dedication to humanity has earned her great recognition of her passion for helping the poor and sickly, the Nigerian media give her the title "Angel of Mercy" which was also endorsed by His Emeritus Archbishop Desmond Tutu and the IDPs in North East Nigeria call her "Sarauniyar Alheri" meaning the "Princess of Goodness."
Despite grave dangers, she personally leads the Empower 54 team on sensitive humanitarian programs including dangerous terrains occupied by the terrorist group, Book Haram, to help underprivileged women and children in North East Nigeria and personally led the evacuation of 1,800 extremely malnourished children from Bama, Borno State to Maiduguri, Nigeria for treatment on lune 13th and 15th 2016. [1]
The aim of her charity organization Empower 54 is to provide humanitarian assistance through health, Hunger Eradication/Rural Development, educational, empowerment, and IDP/refugee programs to the underprivileged. Archbishop Desmond Tutu is the Patron of Empower 54 and actress/humanitarian/singer Kat Graham is the Global goodwill ambassador. Empower 54 Project Initiatives is a Massachusetts not-for-profit public benefit corporation (Federal Tax ID: 81-4202550) with federal tax-exempt status as a public charity under Section 501(c)(3). Contributions to Empower 54 are tax-deductible to the fullest extent of the US law. www.empower54.org
In 2016, Elle Magazine, South Africa (2016) recognized Princess Modupe Ozolua's impact on the African Continent as one of The Incredible: 50 African women who shape the African Continent.
Elle Magazine, South Africa also in 2015 recognized and featured her in the international women's magazine, Elle Magazine, as one of Africa's leading women for her accomplishments in the private sector and contribution to humanity.
Princess Ozolua was also recognized in 2015 as one of the 100 Top Nigerian Women with imprints made in Nigerian history.
Princess Modupe Ozolua is not only actively involved in the daily humanitarian operations of the NGO and her private businesses, she also consultants to various State governments, individuals and corporations to enable them build their philanthropy/CSR portfolios and has been featured by Washington Post, Yahoo News, the Associated Press and many other media.
Private life
Princess Modupe Ozolua is a dual citizen of the United States and Nigeria. She is a Christian and a single mother to a son, Princes Oluwaseun Ozolua. She is very private and rarely seen at social functions.
Awards
SOME NOMINATIONS:
NIGERIA • ThisDay Young Manager of The Year (2005) As the CEO of the company that pioneered cosmetic surgery to Nigeria in 2001, Body Enhancement till date is still the only company offering such services in the country.
In recognition of Miss Ozolua starting Body Enhancement when she was 27 years old and the great efforts she made which revolutionized the beauty and health sectors in Nigeria; West Africa's topmost newspaper, ThisDay Newspaper supported by a national survey, nominated Miss Ozolua for not only her great managerial skill, but also her vision and strength.
SOME HONORS & AWARDS: USA • African Award organization, USA, (2016) Humanitarian Award of the year. Princess Ozolua was recognized by Africans in Atlanta, Georgia for her consistent humanitarian activities impacting the African Continent.
REPUBLIC OF IRELAND • SHEROES Award organization, (2016) Humanitarian Award of the year. Princess Ozolua was recognized by NIgerians in the Republic of Ireland for her humanitarian activities in Nigeria.
NIGERIA • Afrique Organization Amazon of Light Award: This award was given to Modupe Ozolua for her outstanding effort and encouragement of indigent young people in Nigeria by giving hope to deformed young people through facial and body reconstructive surgeries.
• Rotaract Club of Nigeria (Rotary International) Humanitarian Service Award: This award was given in recognition of Miss Ozolua's outstanding and meritorious service to humanity.
• Lagos State Aids Control Agency Governor's Office (LSACA) Merit Award: Modupe Ozolua received this award for her contribution in the fight against HIV/AIDS in Lagos State, Nigeria.
• Nigerian Women's Award, 5th Annual Ceremony Outstanding Nigerian Woman: This award recognized Modupe Ozolua as an outstanding Nigerian who has contributed immensely to the movement to empower the Nigerian woman.
• Obafemi Awolowo University, Moremi Hall Executive Council, Ile-Ife 2002 Award of Excellence: Miss Ozolua was given this award for the impact she has made in the lives of women with the introduction of cosmetic surgery in Nigeria through Body Enhancement Ltd.
• City People Award Female Achiever: Miss Ozolua was recognized as the topmost female achiever in Nigeria in 2001.
• 5th City People Award for Excellence Beautician of The Year: Modupe Ozolua was celebrated as the most successful beautician in Nigeria in 2001.
GHANA • Dr. Kwame Nkrumah International Award Excellence in Enterprise Award: Was presented to Miss Ozolua in recognition of her track record of outstanding performance in enterprise.
References
Modupe Ozolua Wikipedia
(Text) CC BY-SA