Moazzam Ali (born 1956) is a watercolor artist. Ali completed his graduation in Fine Art in 1980 securing First Class First Position Gold Medal in the Province of Sindh, Pakistan.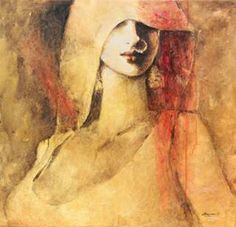 Ali was born in Karachi, Pakistan, and has studied art and exhibited his paintings worldwide. Ali's works focus on the beauty of Indus Valley civilisation, highlighting their significance at national and international level.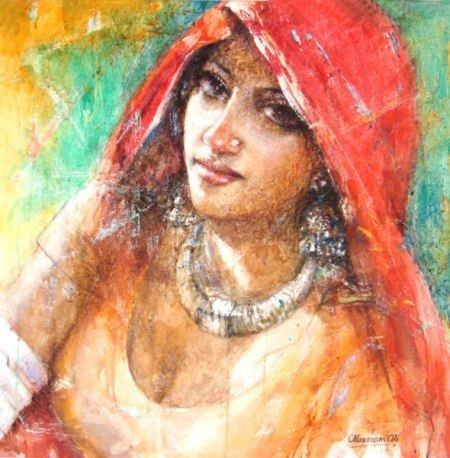 Ali has also introduced innovations to watercolor painting that have been very well appreciated internationally. As such in 2007 he was crowned the title of 'Master of Watercolor' by the Whitney Museum New York and given an International Award.
Ali has served as a principal of two colleges for six years. He has also provided services as an Art Director to many advertising agencies for eight years.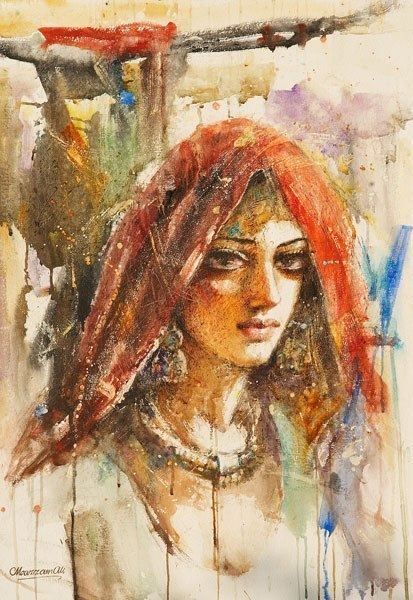 A book titled Moazzam Ali consisting of 260 pages was published in honor of the artist in 2008. It comprises Moazzam's life journey of becoming a watercolor master and contains more than 175 painting plates from all his life's work.
2008–Lahore Pakistan
2004–New York USA
2003–Karachi Pakistan
2002–Lahore Pakistan
2002–Karachi Pakistan
1999–Karachi Pakistan
1998–Toronto Canada
1996–Toronto Canada
1995–Karachi Pakistan
1994–Washington D.C. USA
1982–Islamabad Pakistan