Native name

渡辺 美優紀




Instruments

Vocals




Origin

Nara Prefecture, Japan



Genres

J-pop


Name

Miyuki Watanabe




Role

Japanese idol





Born

19 September 1993 (age 29) (

1993-09-19

)


Movies and TV shows

NMB48 Geinin!, Angel of the Wind


Music groups

NMB48 (Since 2010), AKB48 (2012 – 2014), SKE48 (Since 2014), Team Surprise (Since 2014)


Albums

Teppen Tottande!, Team A 4th Stage "Tadaima, パジャマドライブ, Tsugi no Ashiato, 1830m




Profiles




Twitter

Google+




Occupation(s)

Idol, singer, actress


Years active

2010 (2010) – present



Milky jurina mayuyu miyuki watanabe akb48 japanese jpop idol cute singer
Miyuki Watanabe (渡辺 美優紀, Watanabe Miyuki, born 19 September 1993 in Nara Prefecture) is a former member of the Japanese idol girl groups NMB48, AKB48 and SKE48. She is a former member of NMB48's Team BII, and a former member of SKE48's Team S. She was also on AKB48 Team B.
Contents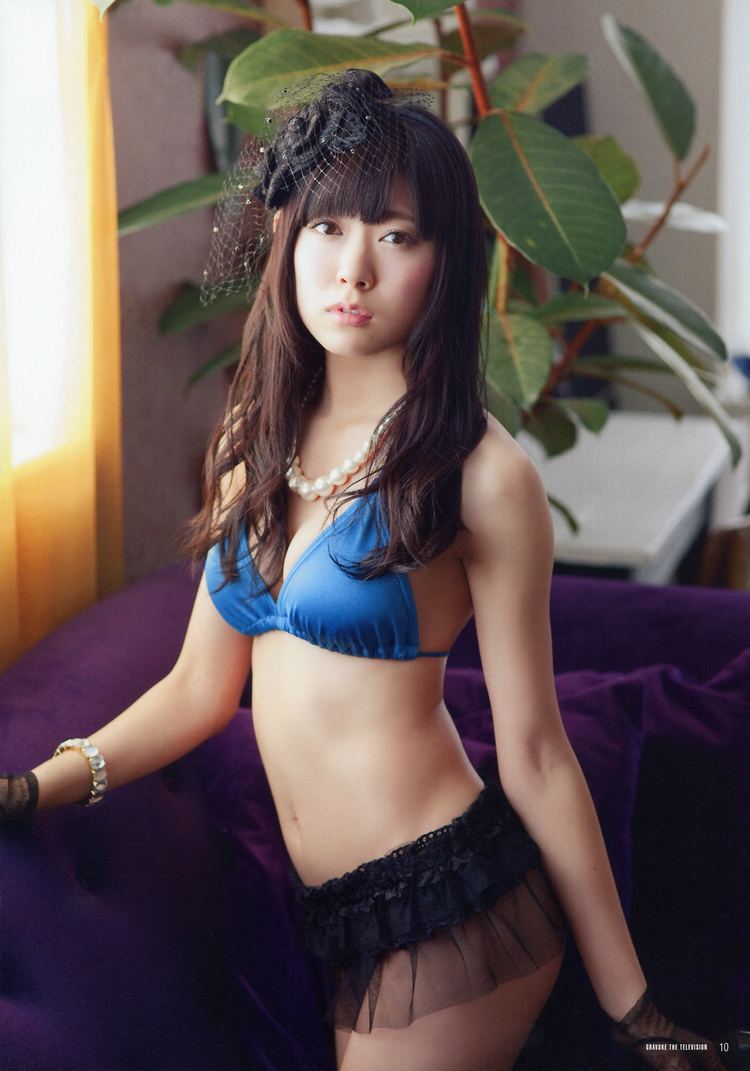 Milky miyuki watanabe akb48 trip in taiwan waruki japan cute jpop idol group
Career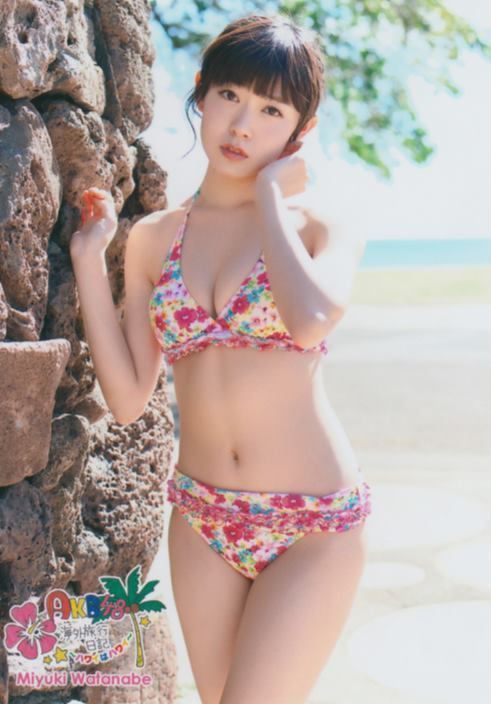 Watanabe passed NMB48's first-generation auditions on 20 September 2010, and debuted on 9 October the same year. Her theater debut was on 1 January 2011.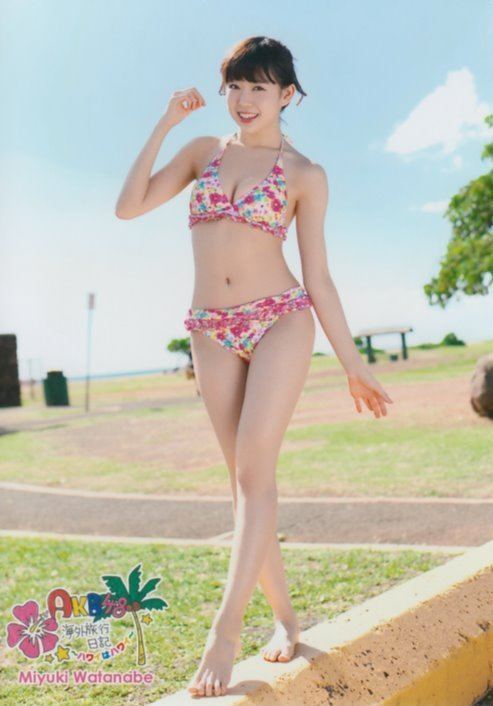 On 10 March 2011, she was selected to form NMB48's Team N. Watanabe and Sayaka Yamamoto were chosen as a senbatsu member for AKB48's 21st single "Everyday, Katyusha". Watanabe held an AKB48 Team B concurrent position from March 2012 to April 2014. Following that, she has a concurrent position in SKE48's Team S since April 2014.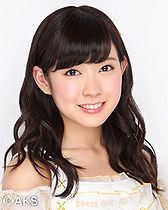 In AKB48's 2013 general elections, Watanabe placed 15th. In AKB48's Janken Tournament in 2014, she won first place, and had a solo debut. Her first solo single, "Yasashiku Suru Yori Kiss o Shite", was released on 24 December 2014.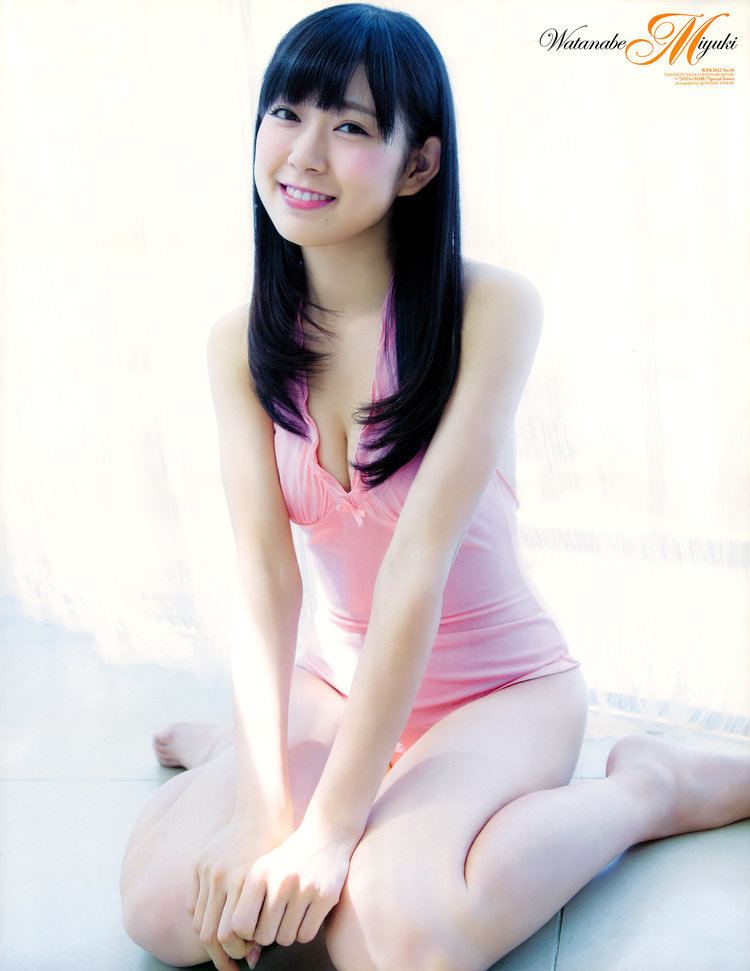 On March 26, 2015, it was announced that her concurrent position in SKE48 would be canceled. On April 13, 2016, she announced her graduation. On July 3 to 4, 2016, Watanabe's graduation concert titled "Until The End Warukī, I'm Sorry" was held at Kobe World Memorial Hall. Watanabe graduated from the group and had her last stage performance on August 9, 2016.
Stage units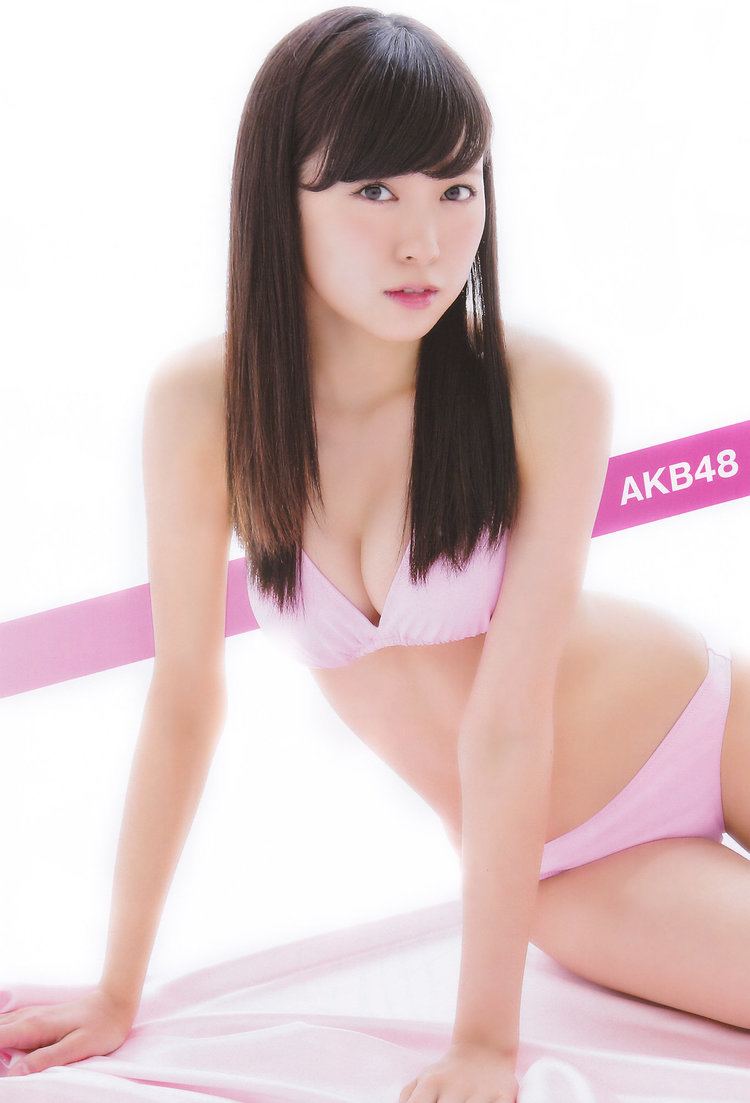 NMB48 Kenkyusei Stage "Dareka no Tame ni" (

誰かのために

)
"Nage Kiss de Uchi Otose!" (

投げキッスで撃ち落せ!

)
"Seifuku ga Jama wo Suru" (

制服が邪魔をする

)
NMB48 Team N 1st Stage "Dareka no Tame ni" (

誰かのために

)
"Nage Kiss de Uchi Otose!" (

投げキッスで撃ち落せ!

)
"Seifuku ga Jama wo Suru" (

制服が邪魔をする

)
NMB48 Team N 2nd Stage "Seishun Girls" (

青春ガールズ

)
"Ame no Doubutsuen" (

雨の動物園

)
"Fushidara na Natsu" (

ふしだらな夏

)
AKB48 Waiting Stage
"Gomen ne Jewel" (

ごめんね ジュエル

)
NMB48 Team N 3rd Stage "Koko ni Datte Tenshi wa Iru" (

ここにだって天使はいる

)
"Zipper"
"Hajimete no Hoshi" (

初めての星

)
"100nen Saki Demo" (

100年先でも

)
NMB48 Team BII 3rd Stage "Saka Agari" (

逆上がり

)
"Dakishimeraretara" (

抱きしめられたら

)
SKE48 Team S 3rd Stage "Seifuku no Me" (

制服の芽

)
"Kareha no Station" (

枯葉のステーション

)
Team Surprise 2nd Stage "Bara no Gishiki" (

バラの儀式

)
"Youchien no Sensei" (

幼稚園の先生

)
"Tokimeki Antique" (

ときめきアンティーク

)
TV variety
AKBingo! (2011–2016 )
AKB48 to XX (2011-2016)
NMB48 Geinin! (2012)
NMB48 Geinin!! 2 (2013)
NMB48 Geinin!!! 3 (2014)
Ariyoshi AKB Kyowakoku (

有吉AKB共和国

) (2013)
NMB48 to Manabukun (2013-2016 )
SKE48 Ebisho (2014)
SKE48 Ebicalcio (2014-2015)
TV dramas
So Long! 3rd Night (2013)
Majisuka Gakuen 4 (

マジすか学園4

) (2015), Coby
Majisuka Gakuen 5 (

マジすか学園5

) (2015), Coby
AKB Horror Night: Adrenline's Night (

AKBホラーナイト アドレナリンの夜

) Ep.9 - Live Broadcast (2015), Miyu
AKB Love Night: Love Factory (

AKBラブナイト 恋工場

) Ep. 17 - Comical Love (2016), Ayaka
Movies
NMB48 Geinin! The Movie Owarai Seishun Girls! (2013)
NMB48 Geinin! The Movie Returns Sotsugyou! Owarai Seishun Girls!! Aratanaru Tabidachi (2014)
References
Miyuki Watanabe Wikipedia
(Text) CC BY-SA