Covid-19
Miyuki Kawanaka





Singer






大全集, Light Snow on the Grass, Eisou ~Lily of the Valley~




Tetsuya Gen, Yoshimi Tendo, Natsuko Godai, Sayuri Ishikawa, Ayako Fuji
Miyuki Kawanaka (川中 美幸, December 5, 1955) is a Japanese enka singer.
She was born Kimiko Kawanaka in Suita, Osaka. At a young age, she moved to Osaka where she grew up. In 1973, she debuted as Kasuga Harumi with the song Shinjuku Tenshin. She later tried to become an idol with the release of Kantsubaki no Shima Kara. Both singles failed and she returned to Osaka to work at her mother's okonomiyaki restaurant. In 1976, she won a contest singing Anatani Inochi Gake. She later released that song as Miyuki Kawanaka; her second debut. It was not until 1980 that Miyuki hit it big with the single Futarizake.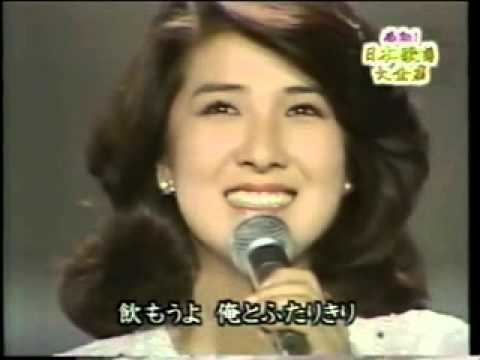 Original works charting in the top 100.
Miyuki Kawanaka Wikipedia