Miya ando and bang olufsen workshop
Miya Ando is a contemporary American artist of half-Japanese and half-Russian-American heritage and is a 16th-generation descendant of Bizen sword maker Ando Yoshiro Masakatsu.
Contents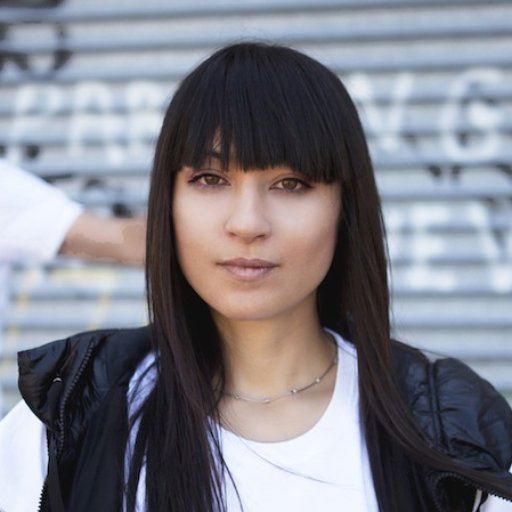 Miya ando a dlf tv artist profile trailer
Life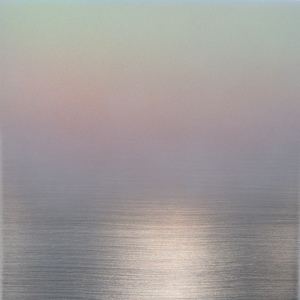 She spent part of her childhood in a Buddhist temple in Japan as well as on 25 acres of the Santa Cruz Mountains' redwood forest in rural coastal Northern California. After graduating magna cum laude from University of California, Berkeley with a degree in East Asian studies, Ando attended Yale University to study Buddhist iconography and imagery before apprenticing at the Hattori Studio in Japan.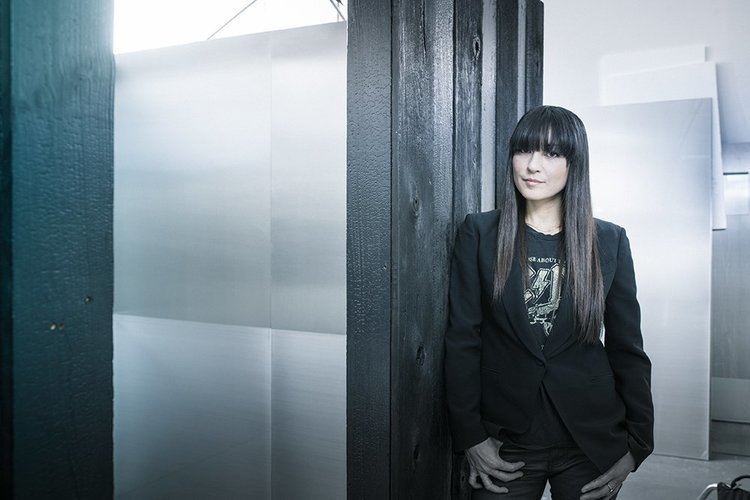 Ando's work is characterized by a deep interest in natural phenomena, as well as the relationship of people to time and perception. She is known for her metal paintings, and for incorporating natural elements (especially leaves and wood) in her large-scale installations. Notably, Ando is the first artist to make use of hand dyed anodized aluminum, and patina on silver fabric.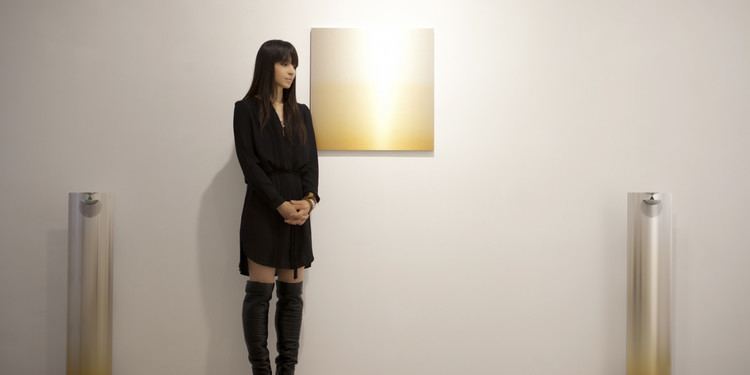 She has been represented by Sundaram Tagore Gallery in New York, Hong Kong and Singapore, since 2010. Miya Ando lives in Manhattan, New York, and has her studio in Long Island City.
Career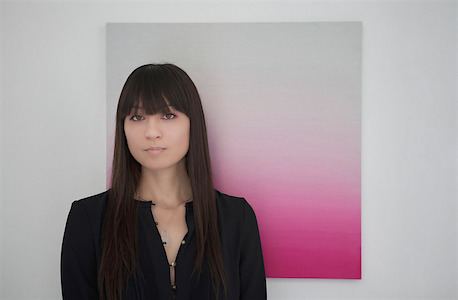 Ando's work has been featured in solo exhibitions in several U.S. states including New York and California. Ando has also exhibited in Singapore, Hong Kong, Russia, Denmark, Korea, France, Australia, England, Germany, and Tokyo, Japan. Ando's work has been exhibited at Aldrich Contemporary, the Newhouse Center for Contemporary Art, the Byzantine Museum in Greece, the Queens Museum, the De Saisset Museum, The Second Bronx Biennial at the Bronx Museum, The Hermitage Museum, The Museum of Contemporary Art Santa Barbara satellite space, The Attleboro Arts Museum, The Museum of Byzantine Culture, The Newhouse Center for Contemporary Art and the Worcester Museum. In 2016, LACMA (Los Angeles County Museum of Art) acquired one of her works for its permanent collection. Ando has also been a guest speaker at New York's Metropolitan Museum of Art.
In 2009, Against the Stream Buddhist Meditation Society commissioned Ando's piece, 8-Fold Path, which consists of a grid of four steel square canvases measuring 4 feet each. The work was featured in a July 2009 article for Shambhala Sun for its "meditative" nature and "spiritual" influence. Also in 2009, Ando created Fiat Lux (Let There Be Light), a grid of 144 individual 5 × 5 inch steel canvasses for the meditation room in Brooklyn's St. John's Bread and Life Chapel. Ando was next commissioned by president Jay Davidson of The Healing Place to produce an installation for its non-denominational chapel.
Ando's forty-foot, phosphorescent-coated steel piece, Shelter[Meditation 1-2], collects sunlight during the day and radiates blue at night. Ando's memorial sculpture honors the victims of the 9-11 attack on the World Trade Center Twin Towers in New York City. Commissioned by the 9-11 London Project Foundation as a permanent addition to Queen Elizabeth Olympic Park, in front of Zaha Hadid's Aquatic Center in London, England, Ando's sculpture stands eight meters tall and is a found object, made from steel recovered from the World Trade Center buildings.
Ando has also completed public commissions for Bang and Olufsen, the Thanatopolis Exhibition, San Francisco General Hospital, and CalFire. In 2011, Ando worked on commissions for the Haein Art Project in Korea and the Fist Art Foundation in Puerto Rico. Ando has been a participant in the US State Department Art in Embassies Program, and created a memorial for the Tohoku Earthquake and Tsunami for the Nippon Club of New York City.
In 2015, Ando was an invited artist participating in the prestigious 56th Venice Biennale in Italy, her large structure, Shou Sugi Ban, was featured in Frontiers Reimagined, a group exhibition at the Palazzo Grimani di Santa Maria Formosa Museum.
Awards and philanthropic collaborations
Ando became an advocate and public ambassador for Element Skateboards' 2010 international print and media campaign and won the Thanatopolis Special Artist Award and Public Outdoor Commission in 2010. Ando also received grants from the Puffin Foundation and Gilbert Slomowitz Foundation in 2010 and 2011, and is a recipient of the Polluck Krasner Award.
Ando donated 100% of sales from her limited edition 2009 series to the Indigo Youth Movement, a non-profit organization that provides art supplies, books, and school supplies to children of the Isithumba village in South Africa. Ando actively participates in a wide variety of philanthropic collaborations to benefit causes ranging from environmental preservation to humanitarian aid following natural disasters.
In 2015, Miya Ando was selected as Critics' Pick by Artforum.
Artwork
Ando's two- and three-dimensional works reference American minimalism and Zen Reductivism in their exploration of reflectivity and luminosity. According to the New York Times, "Miya Ando's refined, subtle works of rolled steel, made of sheets of burnished and chemically treated metal, are also a must-see for anyone interested in post-minimalist contemporary art." Rural Intelligence observed "Miya Ando's work on steel canvas are post-minimalism at its very best."
References
Miya Ando Wikipedia
(Text) CC BY-SA