His mother coined his nickname "Mix" when he was learning to walk, as he had lots of energy and ran around the house like a mixmaster.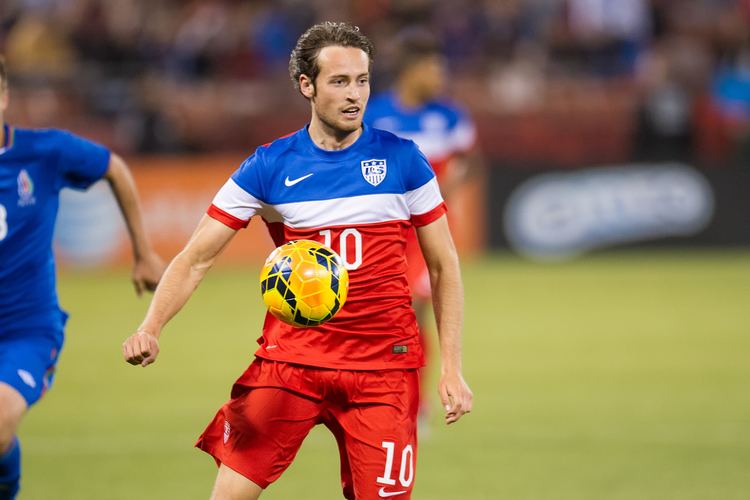 Born in Oslo, Norway, to an American mother and Norwegian father, Diskerud started his career in Frigg, and was discovered by Stabæk during a district tournament in Oslo. He joined their junior team in 2005, at the same time attending the sport school Norwegian College of Elite Sport. Starting in the 2006 season, he played regularly for the club's B team in the Norwegian Second Division over the next seasons. In 2008, he also helped the club's junior team win the Norwegian Junior Cup (U-19).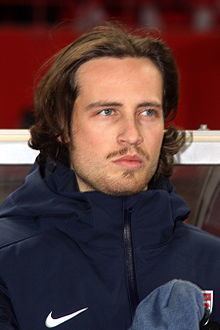 He made his debut for the first team in a 2008 Norwegian Football Cup match against Vestfossen IF. He was then named in the starting eleven in the 2009 La Manga Cup, scoring after two minutes in his first match. He also played as a substitute in the Super Final, the Norwegian Super Cup, one week before the league opener. He was benched in the opening match, but in the second match against SK Brann, he was allowed to make his debut in a regular first-team match. He came in as a substitute some ten minutes before full-time and scored the equalizer in the 84th minute; the game ended 1–1.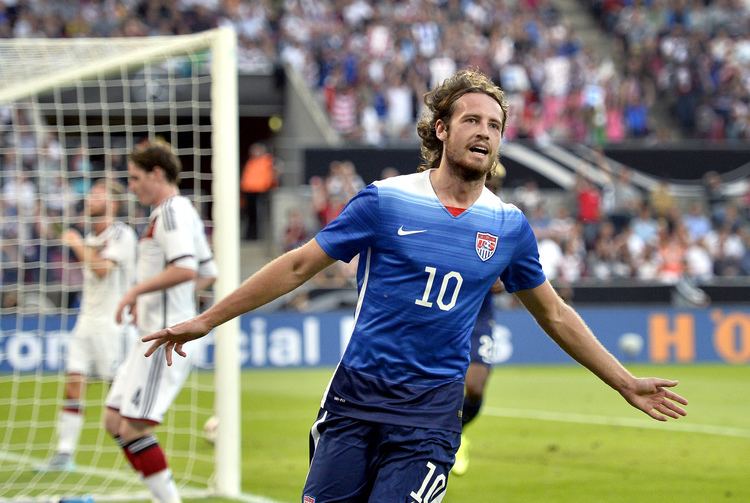 Diskerud was loaned to Belgian Pro League club K.A.A. Gent for the latter part of the 2011–12 season.
In August 2012, Diskerud moved to Tippeligaen club Rosenborg until the end of the 2012. After an aborted move to the Portland Timbers in late 2012 Diskerud signed an extension with Rosenborg.
Diskerud scored Rosenborg's equalizing goal in the final of the Norwegian Football Cup, but it proved to be only a consolation as the club lost 4–2 to Molde.
In January 2015, Diskerud signed with New York City FC. He scored New York City's first ever MLS goal in an inaugural match draw with Orlando City.
On March 2, 2017, it was announced that New York City bought out Diskerud's contract, releasing him before the beginning of the 2017 season. On March 5, 2017, news came out that Diskerud was still an NYCFC-player and registered with New York City FC. Shortly after, the U.S. international was rumoured to be close to securing a loan to Swedish side IFK Goteborg which would provide "minor salary relief" for New York City FC although they would still remain responsible for paying the bulk of the player's wages.
As part of ESPN FC's MLS Confidential annual anonymous player poll in 2017 which surveyed over 140 of the league's current players, Diskerud was named as "the most overrated player in the league"—receiving 16% of the overall vote.
In March 2017 Diskerud signed on loan for IFK Göteborg after failing to cement his place with New York City FC. His loan will expire in late August 2017.
As of match played August 26, 2017
Diskerud's mother is from Arizona, originally making him eligible to represent either the United States or Norway. While Diskerud was playing for Norway, United States U-20 coach Thomas Rongen approached him as he was preparing to take a corner, and asked if he had an American passport, to which Diskerud answered, "yes." In April 2008 he played a tournament for the United States under-20's team, recording three assists during a game against Northern Ireland. A month later, he played for the Norwegian under-18's team against the United States. In February 2009, when asked about his future plans for international play, he replied that it does not really matter which country he represents. He used the phrase "first-come, first-served", meaning that he will respond to the first international call-up from either country. In March 2009 he played for the Norwegian under-19's team. He later stated that he would likely accept any future call ups from US Soccer but had not heard from them since the youth tournament in 2008.
Only weeks later, after several strong performances for his Norwegian club, Stabæk, he was contacted by U.S. Soccer about attending an under-20's camp in May 2009. He had to turn down the invitation due to his role in Stabæk and that the camp schedule conflicts with the Norwegian season. However, Diskerud traveled with the U.S. under-20 team to Egypt in June 2009 for one of two friendlies, and he scored his first goal against Egypt. His appearance in the Egyptian friendly signaled his final choice for international play for the United States, saying "I am a Norwegian-American. I would love to play for both countries, but I can't."
Diskerud debuted for the senior team in 2010. He was a member of the squad that won the 2013 Gold Cup. He later was a member of the squad for the 2014 World Cup, although he failed to make an appearance at the tournament.
Stabæk
Superfinalen: 2009
United States
CONCACAF Gold Cup: 2013