Mike tyson vs mitch green highlights
Mitch Green (born January 13, 1957) is an American former professional boxer who competed from 1980 to 2005. He is best known for facing a then-undefeated Mike Tyson in 1986, and for his later street brawl with Tyson in 1988.
Contents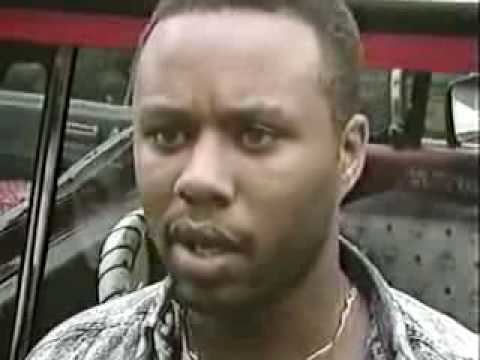 Mike tyson talking bout mitch green live in australia 2012
Amateur career
As an amateur he won the New York Golden Gloves four times (1976, 1977, 1979, and 1980) and compiled a record of 64 wins and 7 losses, with 51 wins by knock-out. Green won the 1976 Sub-Novice Heavyweight Championship and the 1977, 1979 and 1980 Heavyweight Open Championships. Green defeated Anthony Zampelli to win the 1976 title. In 1977 Green defeated Guy Casale for the title. In 1979 Green defeated Ralph Fucci for the Championship and in 1980 Green defeated Merlin Castellanos for the title.He suffered a decisive cut loss in the 1978 tournament, preventing him from winning a fifth Golden Gloves title.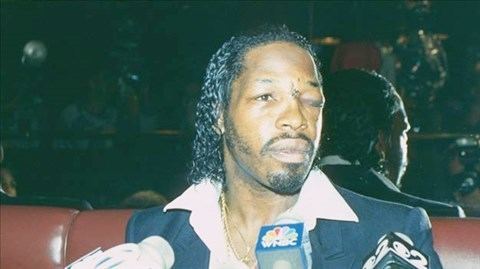 He was also a two-time Intercity Golden Gloves champion. In 1977 he won the title by KO in round one over Calvin Cross and again in 1979 by a decision over William Hosea.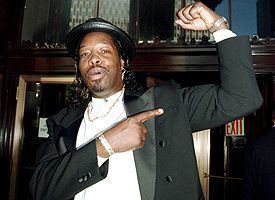 Mitch lost against Russian boxing great Igor Vysotsky in a 1978 matchup, and was considered a prospect for the 1980 Olympic Games (held in Moscow), but the U.S. boycotted the event, and Green also lost to Marvis Frazier in the quarterfinals of the Olympic Trials that year. He did, however, in the finals of the Eastern Regionals, manage to beat perennial contender Woody Clark.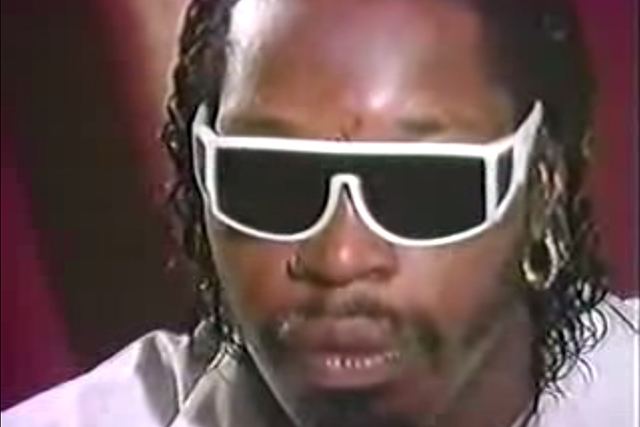 In amateur competition Green also lost bouts to future world champions Greg Page and Tony Tubbs, though he did manage to beat Tubbs in the 1978 Sports Festival. Surprisingly, he also lost to future cruiserweight champion Alfonzo Ratliff in an 1980 New York-Chicago intercity matchup.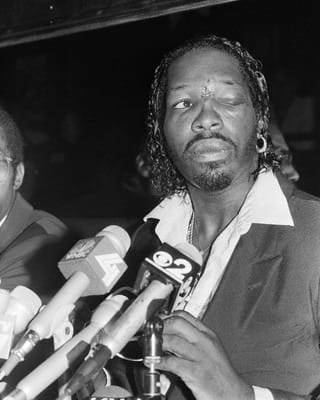 Green trained at the United Block Association Gym in New York City.
Professional career
As a professional, Green was one of NBC's "Tomorrow's Champions" and was ranked as high as #7 by the World Boxing Council, and also in the top ten by the World Boxing Association. Mitch was undefeated in his first sixteen bouts, which included a 1983 points win over the rugged Floyd "Jumbo" Cummings, and a draw with trialhorse Robert Evans. His first loss was a twelve-round decision to future WBC champ Trevor Berbick in a bid for the United States Boxing Association title on August 10, 1985.
Green vs. Tyson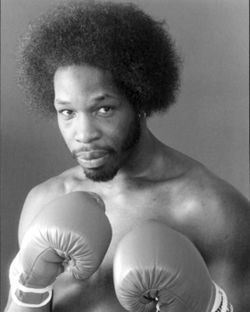 After a comeback win over Percell Davis he lost a ten-round decision to Mike Tyson in 1986 on HBO, in his most famous fight. In the buildup to the fight Green had complained bitterly of the disparity in purses between him and Tyson when a day before the fight, Green learnt he was being paid $30,000 to Tyson's $200,000. He threatened to pull out of the contest and Green finally settled for being released from his managerial contract with King's stepson Carl in return for his short purse. Green put up a stubborn showing during the fight where Tyson was unable to hurt or put down Green, but did at one point knock out a gold tooth which landed in front of writer Phil Berger.
Later years
Green had been scheduled to box James "Bonecrusher" Smith in December 1986 on the undercard of the Tim Witherspoon-Tony Tubbs world heavyweight title fight. However, when Tubbs dropped out claiming injury, Bonecrusher stepped in and won the title, leaving Green without a fight or payday.
Green refused to box for many years and was in frequent trouble with the law. He finally returned to the ring in February 1993, now aged 36, against journeyman Bruce Johnson. Again complaining about his purse and his new manager, Green refused to throw any punches and argued constantly with the referee, until the exasperated ref stopped the bizarre contest in the third.
Throughout the 1990s, Green sporadically came out of retirement, most notably in bids for the New York State heavyweight title, against fringe contenders Melvin Foster in 1994 and Brian Nix in 1998. A 1998 win over Mike Dixon was ruled a 'no contest' when Green tested positive for marijuana. A March 1996 contest with Shannon Briggs fell apart when Green pulled a gun on his manager.
Mitch was scheduled to fight James Broad for the NABF title in 1985, but dropped out of the fight for money reasons.
Late in his career, an aged Green held two spurious championships. He won the World Boxing Empire Super-Heavyweight Title with a twelve-round decision over Danny Wofford on March 9, 2002, and was proclaimed the Universal Boxing Organization Heavyweight Champion on June 24, 2005. He never defended either title. His last fight was a fourth-round knockout of Billy Mitchem on August 2, 2005.
Feud with Mike Tyson
Green is best known for an incident that began in the early hours of August 23, 1988, in Harlem. Tyson was with his good friend David R. Stec. The pair were shopping at Dapper Dans, a Harlem clothing store. Green had heard that Tyson was in the area and went to track him down in hopes of securing a rematch. A scuffle ensued and Green allegedly threw a punch and Tyson responded with a straight right to Green's nose, requiring five stitches. Tyson broke his hand in the incident and had to postpone his fight with Frank Bruno. Later, although a New York jury awarded Green $45,000 in damages in a civil lawsuit against Tyson, the sum did not cover the legal fees. Tyson later recounted his version of the fight in his book and Broadway show Undisputed Truth.
References
Mitch Green Wikipedia
(Text) CC BY-SA