Missing You (Hangul: 보고싶다; RR: Bogosipda; also known as I Miss You) is a 2012 South Korean television series starring Yoon Eun-hye, Park Yoochun and Yoo Seung-ho. It aired on MBC from November 7, 2012 to January 17, 2013 on Wednesdays and Thursdays at 21:55 for 21 episodes.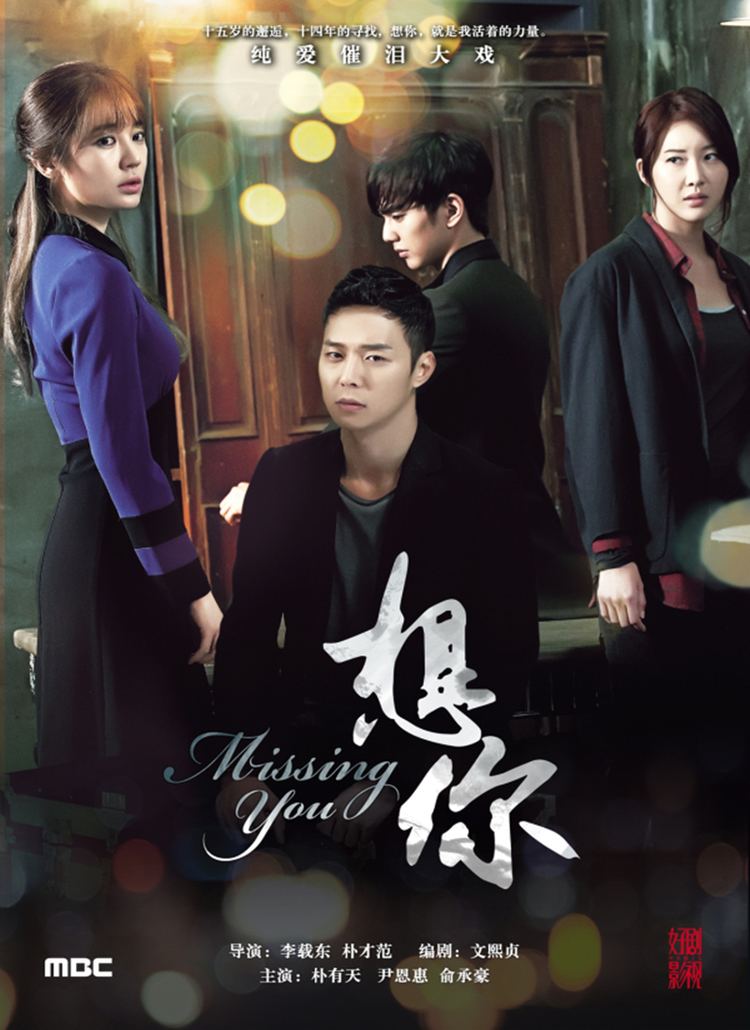 Middle school sweethearts Jung-woo and Soo-yeon were separated in a horrifying tragedy that continues to weigh down on them as adults. Now a guilt-ridden detective, Jung-woo has been desperately searching for Soo-yeon for years, but when he crosses paths with her again, she has already become someone else with a new identity.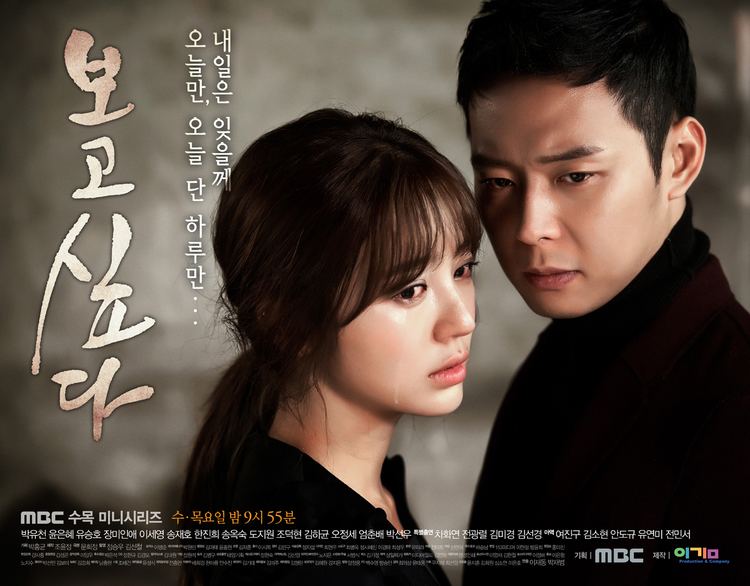 The show's depiction of the rape of the teenage female protagonist (albeit off screen) caused controversy among viewers and netizens.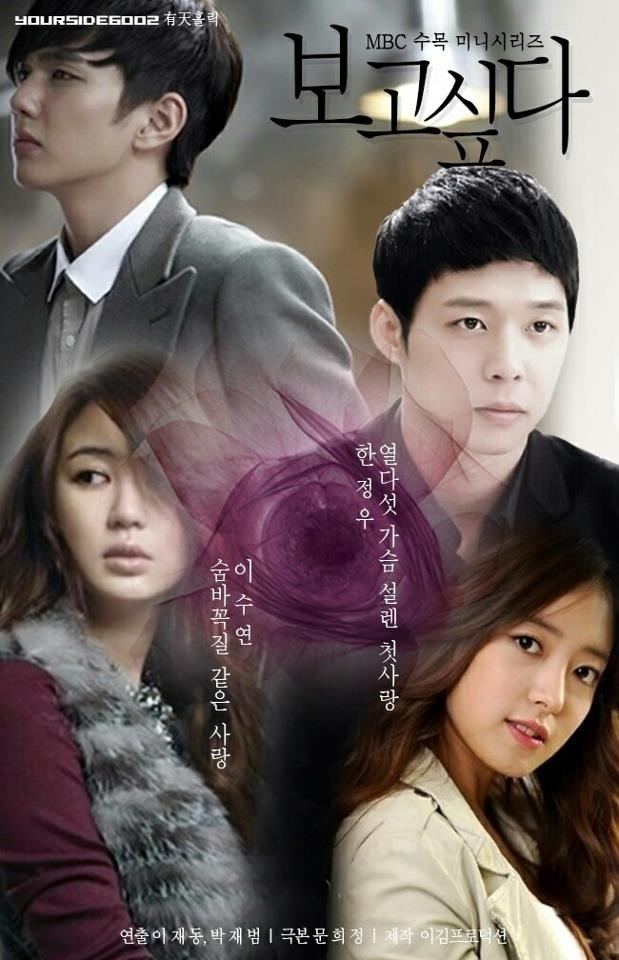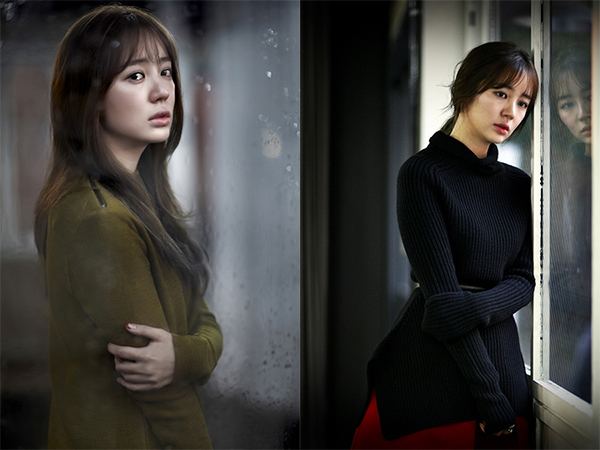 Fifteen year old Lee Soo-yeon (Kim So-hyun) is a victim of bullying at school, targeted because her father was a murderer. Through a series of fated events, she meets Han Jung-woo (Yeo Jin-goo), the son of a chaebol and gangster. Jung-woo protects Soo-yeon from the bullies, they become friends and soon fall in love. One day, Jung-woo was kidnapped and Soo-yeon, who witnessed the abduction, attempts to help - only to be taken by the kidnappers as well.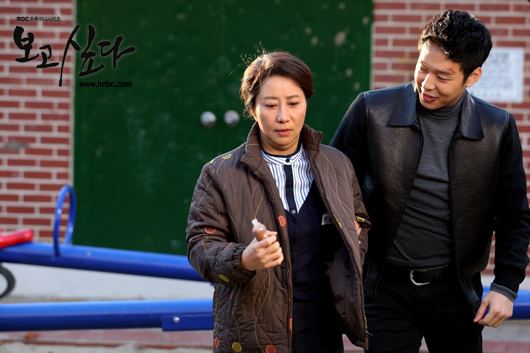 Kang Hyung-joon (Ahn Do-gyu)'s mother, the mistress of Jung-woo's grandfather, and Jung-woo's father have been fighting over a large sum of money. She finally succeeds in moving the money to a Swiss bank with the help of her nurse, Jun Hye-mi. Wanting to leave Korea safely with Hyung-joon as soon as possible, Hye-mi was ordered to have Jung-woo kidnapped until they can flee out of the country. Due to an unexpected accident during the time when Jung-woo and Soo-yeon were both kidnapped, they became separated. Jung-woo was rescued from the kidnappers by his father, but he was unable to return to help Soo-yeon, who was presumed to be dead. Jung-woo's father, wanting to cover up the incident, bribes the kidnappers and the police to fake Soo-yeon's death. Hyung-joon, however, had saved Soo-yeon's life and killed a detective that was chasing after them. Soo-yeon then fled out of the country with Hyung-joon and Hye-mi.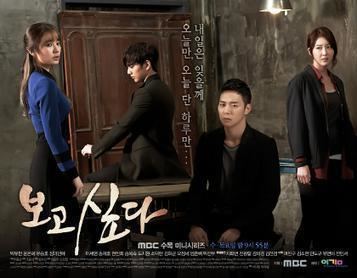 Fourteen years later, Jung-woo (now Park Yoochun) is now a homicide detective and has set his mind on finding Soo-yeon, believing that she is not dead. Soo-yeon (now Yoon Eun-hye) is now known as Zoey Lou, a rookie fashion designer who appears to have a bright personality, but she still carries the emotional scars of her past inside her. Fate leads to the meeting of the two, but Zoey is unforgiving towards Jung-woo for abandoning her during the kidnapping. Meanwhile, Kang Hyung-joon (Yoo Seung-ho), rich with the money his mother took from the Han family, returns to Korea for revenge. He appears warm and nice, but turns out to be a psychopathic murderer and uses the alias Harry Borrison to get his revenge on Jung-woo's father for murdering his mother.
Park Yoochun as Han Jung-woo
Yeo Jin-goo as young Jung-woo
Han Jung-woo is born into a wealthy family and is the son of Han Tae-joon. He has a stepmother who doesn't care for him and remained in the U.S.A., supposedly in exile. On return, he comes across Lee Soo-yeon and befriends her. When they met again later at school, he is her only friend. They soon develop feelings for each other and agree to meet on a rainy day. On that day, however, he is kidnapped, and Soo-yeon, witnessing this, jumps in to save him. Unfortunately, they are separated during this as Jung-woo's father, who manages to save him, refuses to go back for Soo-yeon. Jung-woo persistently looks out for her, but it is in vain. Fourteen years later, Jung-woo, who now is a detective, stumbles upon Zoey Lou, who is remarkably similar to Soo-yeon. He decides to stay close to her as he is convinced that she is Soo-yeon. He crosses paths with Harry Borrison who is Zoey's current boyfriend. As a detective, he is quick to find out that his father had faked Soo-yeon's death. He also discovers that Harry is indeed his uncle and is now a murderer who is after him and his family. He tries to protect Soo-yeon from everyone. In the end, he earns back Soo-yeon's love and marries her.
Yoon Eun-hye as Lee Soo-yeon / Zoey Lou
Kim So-hyun as young Soo-yeon
Lee Soo-yeon is a poor girl who has an abusive father. Her father turns out to be a murderer, and people despise and bully her because of this. When she meets Han Jung-woo, she is surprised and smitten by how he wants to be her friend. She quickly develops feelings for him because of this. When she sees him get kidnapped on the day they were supposed to meet, she tries to save him. Unfortunately, she gets raped and separated from him. Jung-woo's father fakes her death even though she was rescued by Kang Hyung-joon, a boy she saved from a fire earlier. She runs away with him and his 'aunt' abroad. Fourteen years later, living under the name of Zoe Lou, she is now a popular rising designer who returns to Korea. Upon meeting Jung-woo again by chance, she recognizes him but pretends she isn't Lee Soo-yeon. She had held a grudge against him for leaving her at the kidnapping scene rather than saving her. As Jung-woo, however, consistently tries to protect and reach out to her, her anger fades gradually and admits her true self to him. Because of this, her current boyfriend, Harry Borrison (who is Kang Hyung-joon) gets angry at her for going back to Jung-woo. He makes her life miserable by depicting her as the accused for all his crimes. Through all this, she reconciles with her family and in the end marries Jung-woo.
Yoo Seung-ho as Kang Hyung-joon / Harry Borrison
Ahn Do-gyu as young Hyung-joon
Kang Hyung-joon is the son of Kang Hyun-joo who was put in a mental hospital by Han Tae Joon. Hyung-joon was then chased out by him and bitten by his dog, crippling his leg. He goes into hiding with his mother's trusted nurse. When a fire starts in his house, Lee Soo-yeon, helped by Han Jung-woo, rescues him. He feels indebted to Soo-yeon and rescues her after she gets separated from Jung-woo. They escape abroad and lived under aliases. Over the years, he falls in love with Soo-yeon and becomes her boyfriend. He returns to Korea with her, under the name of Harry Borrison. He is not in good terms with Han Jung-woo as he is Han Tae-Joon's son, and that he is earning Soo-yeon's love again. Hyung-joon is secretly a psychopathic murderer driven by revenge for Han Tae-joon. When he sees Soo-yeon going back to Jung-woo, he frames her for his murders and makes her life difficult. He genuinely loves her and says that this is her "punishment" for not loving him back.
Jang Mi-inae as Kim Eun-joo
Yoo Yeon-mi as young Kim Eun-joo
Kim Eun-joo is a manhwa artist and Kim Sung-ho's daughter. Her family is close with Soo-yeon's and takes them in when they needed a new home. At first, she has a crush on Jung-woo but did not develop more serious feelings. She is devastated when her father dies while chasing Soo-yeon. She claims to hate Soo-yeon if she ever returns home after she got kidnapped. She pretends to be cold even though she is relieved that Soo-yeon is home safely.
Han Jin-hee as Han Tae-joon
Han Tae-joon is Han Jung-woo's father. He is driven by money and reputation. He put Kang Hyun-joo in a mental hospital and cripples her son, Kang Hyung-joon. Hyung-joon despises him and plots revenge against him. When Jung-woo was kidnapped, Tae-joon only saved his son even though he promised to go back for Soo-yeon. Instead, he burns all the remaining traces of Soo-yeon and allies with the police to fake her death. He is hated by Jung-woo for this.
Song Ok-sook as Kim Myung-hee
Do Ji-won as Hwang Mi-ran
Lee Se-young as Han Ah-reum
Oh Jung-se as Joo Jung-myung
Song Jae-ho as Choi Chang-shik
Jun Kwang-ryul as Kim Sung-ho
Kim Sun-kyung as Jung Hye-mi
Cha Hwa-yeon as Kang Hyun-joo
Kim Mi-kyung as Song Mi-jung
Jo Deok-hyun as Secretary Nam
Park Sun-woo as Kang Sang-deuk
Jung Suk-yong as police station lieutenant
Jeon Min-seo as young Han Ah-reum
Chun Jae-ho as Assistant Yoon
Fabien as Harry's lawyer
Kim Sae-ron as Bo-ra (voice cameo, ep 11)
The series was written by Moon Hee-jung, who previously wrote The Last Scandal of My Life and Can You Hear My Heart. Director Lee Jae-dong previously helmed Can't Lose and Thank You.
Teenage actors Yeo Jin-goo and Kim So-hyun were first cast as the younger versions of the leading characters, and they appeared in the first four episodes. They previously played Crown Prince Lee Hwon and Lady Yoon Bo-kyung, respectively, in MBC drama Moon Embracing the Sun. In September 2012, Park Yoochun officially signed on as the male lead, and in October, Yoon Eun-hye was cast in the female lead role; this is her first melodrama.
Episode 13, originally scheduled for broadcast on December 19, 2012, was preempted by election special Decision 2012. It aired on Thursday, December 20 instead, resulting in only one episode for that week. The series was extended by one episode and ended on January 17, 2013, concluding with 21 episodes.
According to AGB Nielsen Media Research, the first two episodes achieved a nationwide rating of 7.7 and 6.2 percent respectively. Both of which ranked third behind rivals The Innocent Man on KBS and The Great Seer on SBS.
떨어진다 눈물이 (The Teardrops Are Falling) – Wax
바라보나봐 (Just Look At You) – Chung Dong-ha of Boohwal
니 얼굴 떠올라 (Reminds of You) – Byul (feat. Swings)
사랑하면 안돼요 (Don't Love Me) – Lee Seok-hoon of SG Wannabe
마법의 성 (Magic Castle) – Melody Day
슬픔 (Sorrow)
외로움 (Loneliness)
절망 (Despair)
두려움 (Awe)
기다림 (Waiting)
보고싶다 (I Miss You)
Decisive (Inst.)
마법의 성 (Magic Castle) (Inst.)
사랑하면 안돼요 (Don't Love Me) (Inst.)
니 얼굴 떠올라 (Reminds of You) (Inst.)
바라보나봐 (Just Look At You) (Inst.)
떨어진다 눈물이 (The Teardrops Are Falling) (Inst.)
The Wind is Blowing (Inst.)
2012 K-Drama Star Awards
Best Young Actress - Kim So-hyun
2012 MBC Drama Awards
Excellence Award, Actor in a Miniseries - Park Yoochun
Best Young Actor - Yeo Jin-goo
Best Young Actress - Kim So-hyun
Golden Acting Award, Actor - Jun Kwang-ryul
Popularity Award - Yoon Eun-hye
Hallyu Star Award - Yoon Eun-hye
2013 Baeksang Arts Awards
Most Popular Actor (TV) - Park Yoochun
Malaysia - On TV9 with Malay subtitles from January 28 to June 2013 at 9:30 p.m. for 21 episodes.
Japan - On DATV with Japanese subtitles from March 28, 2013 for 21 episodes. On TV Tokyo beginning April 2015.
Philippines - On ABS-CBN with Tagalog dubbed aired from April 22 to July 5, 2013 at 10:30 p.m (PST) for 55 episodes replacing Kailangan Ko'y Ikaw then replaces another primetime Korean drama That Winter, the Wind Blows premiering July 8.
Greece - On TV100 from September 4, 2013 with Greek subtitles for 21 episodes.
Vietnam - On HTV3 with Vietnamese dubbed from June 3, 2014 at 9:30 p.m for 21 episodes.
Thailand - On Workpoint TV with Thai dubbed from October 8, 2014 at 10:30 p.m for 21 episodes.
Indonesia - On Indosiar with Indonesian dubbed from May 31, 2015 at 03:00 a.m for 21 episodes.
Ethiopia - On Kana TV with Amharic dubbed from April 9, 2016 with the title "ፍለጋ".