Miss Robin Hood is a 1952 British comedy film directed by John Guillermin. It falls within the genre of post-war British fantasy.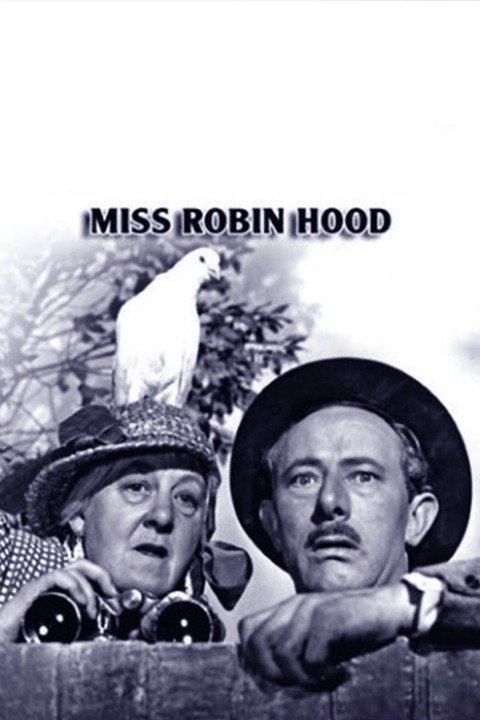 The writer, Wrigley (played by Richard Hearne) creates a comic strip character called Miss Robin Hood for a large newspaper. As the name suggests, the character is female, and is a latterday working of the Robin Hood story in which the heroine robs banks with the assistance of a gang of teenage girls and then redistributes the wealth.
Unfortunately, the cartoon series is dropped, and Wrigley departs. However, Miss Honey (played by Margaret Rutherford), who is director of a home for the orphans of London in Hampstead, recruits Wrigley to engage in a little light safebreaking, on the tenuous basis of having written Miss Robin Hood. Difficulties ensue as Scotland Yard become involved.
Other actors involved include Dora Bryan, James Robertson Justice, Peter Jones, Sid James, Reg Varney, Kenneth Connor and Michael Medwin.
Margaret Rutherford as Miss Honey
Richard Hearne as Henry Wrigley
Edward Lexy as Wilson
Frances Rowe as Marion
Michael Medwin as Ernest
Eunice Gayson as Pam
Sidney James as Sidney
Dora Bryan as Pearl
Eric Berry as Lord Otterbourne
Peter Jones as Lidstone
James Robertson Justice as Macalister
Reg Varney as Henry Wrigley's assistant
Ian Carmichael newspaper staff
In The New York Times Bosley Crowther wrote, "even with stalwart Margaret Rutherford playing the principal role—that of a good-natured looney—in this utterly slap-happy film, and even with several cheering flashes of tomfoolery to light the way, the whole thing is just a bit too labored—too fatuous—to be continuous fun."; while Graeme Clark wrote in 'The Spinning Image', "it's all very fluffy and inconsequential, but with Patrick Campbell contributing to the script and this array of talent in front of the camera, vintage Brit comedy fans are well catered for."