Covid-19
Im Sung-han




Oh Jin-woo




27 June 2003




1




Lee Joo-hwan




24 June 2002




256






'Little Mermaid Mermaid Lady Story of a Mermaid Irene'




Melodrama Romance Family Revenge




Jang Seo-hee Kim Sung-taek




Munhwa Broadcasting Corporation




Jang Seo‑hee, Kim Seong‑Min, Jae Eun Lee, Woo Hee‑jin, Jeong Bo‑seok




Temptation of Wife, Lotus Flower Fairy, Dear Heaven, Princess Aurora, Couple or Trouble
Miss Mermaid (Hangul: 인어아가씨; RR: Ineo Agassi) is a South Korean television series starring Jang Seo-hee and Kim Sung-taek. It aired on MBC from June 24, 2002 to June 27, 2003 on Mondays to Fridays at 19:50 for 256 episodes.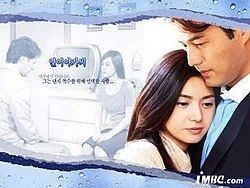 Miss Mermaid became a nationwide hit upon airing, reaching a peak viewership rating of 43.6%. The cast won several trophies at the 2002 MBC Drama Awards, notably the Daesang ("Grand Prize") for Jang Seo-hee. The series led to Jang's pan-Asian popularity, particularly in China.
But Miss Mermaid was also criticized for Im Sung-han's sensationalistic writing and unrealistic plot twists, as well as the show's multiple extensions.
Miss Mermaid was entitled 'Irene' in the Philippines since her role was named as such in the said country, and not Eun Ah Ri Young.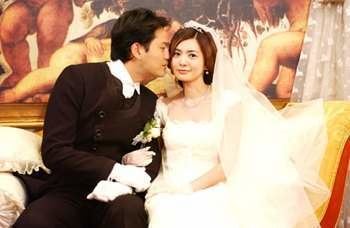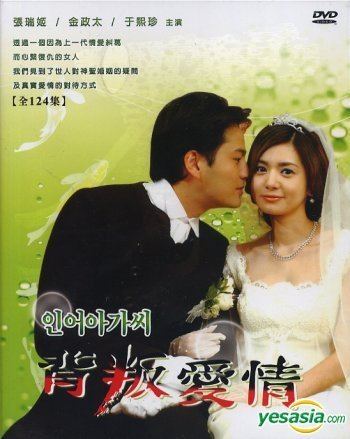 Eun Ariyoung is a successful television drama screenwriter with a past. Her father Eun Jin-sub had an affair and left their family for the other woman, and shortly after her autistic brother died and her mother Han Kyung-hye went blind. Ariyoung's unrelenting hate for her father throughout her childhood and adolescence drives her to meticulously plan her vengeance. Knowing that Jin-sub's new wife Shim Soo-jung is a popular actress, Ariyoung works her way up the ranks until she earns enough cachet in the TV industry. Then she writes a script that's a thinly veiled autobiography of her father's affair and its aftermath, and casts the unsuspecting Soo-jung in the role of the blind mother to make her feel guilty. To complete her revenge and cause the maximum amount of pain, Ariyoung also plots to steal the fiance of her half-sister Eun Ye-young, the gentle-natured Lee Joo-wang. Helping Ariyoung in her plans is Jo Soo-ah, her mother's friend whose ulterior motive is that she wants Ariyoung to marry her son Ma Ma-joon. But Ariyoung finds herself falling in love with Joo-wang for real, and she eventually realizes that there is more to life than hatred and learns the true meaning of forgiveness.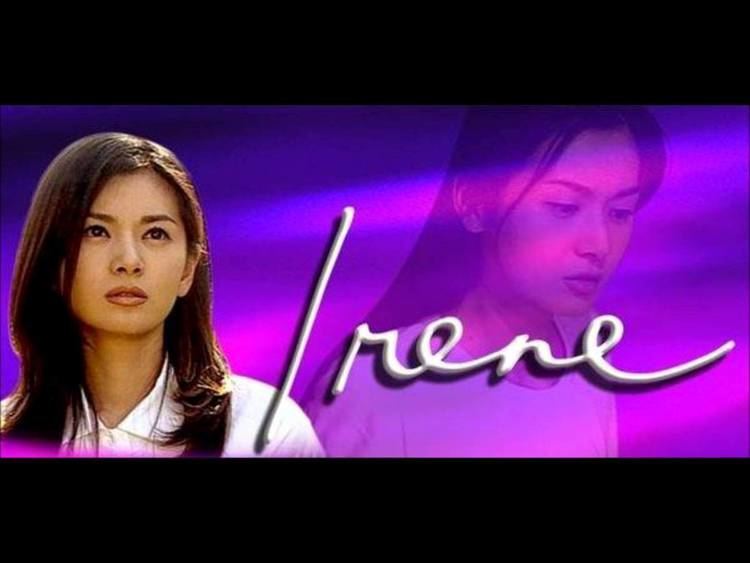 Jang Seo-hee as Eun Ariyoung
Kim Sung-taek as Lee Joo-wang
Han Hye-sook as Shim Soo-jung
Woo Hee-jin as Eun Ye-young
Jung Young-sook as Han Kyung-hye
Park Geun-hyung as Eun Jin-sub
Kim Byung-ki as Lee Sung-soo
Sa Mi-ja as Geum Ok-sun
Kim Yong-rim as Geum Sil-ra
Go Doo-shim as Jo Soo-ah
Jeong Bo-seok as Ma Ma-joon
Lee Jae-eun as Ma Ma-rin
Sa Kang as Jin Kyung
Song Min-joo
Park Tam-hee
Park Si-hyun
Choi Jae-ho
Choi Seon-ja as Dong-jin's mother
Ban Hye-ra
2002 MBC Drama Awards
Daesang (Grand Prize): Jang Seo-hee
Top Excellence Award, Actress in a Serial Drama: Jang Seo-hee
Excellence Award, Actress in a Serial Drama: Woo Hee-jin
Special Acting Award: Han Hye-sook, Jung Young-sook, Park Geun-hyung
Best New Actor: Kim Sung-taek
Writer of the Year: Im Sung-han
Best Couple Award: Kim Sung-taek and Jang Seo-hee
Viewer's Choice, Actress of the Year: Jang Seo-hee
Journalists' Choice, Actress of the Year: Jang Seo-hee
Miss Mermaid Wikipedia