Covid-19
Mirza Khan





Tomb of Mirza Najaf Khan






April 26, 1782, Delhi, New Delhi




Shah Alam II, Mir Qasim, Shuja‑ud‑Daula, Ghalib
Najaf Khan (1723– April 26, 1782) was a Persian adventurer from Isfahan in the court of Mughal emperor Shah Alam II. He came to India around 1740 and may even have come a year earlier His sister married into the family of the Nawab of Awadh. He also held the title of Deputy Wazir of Awadh. He served during the Battle of Buxar and his main contribution in history was as the highest commander of the Mughal army from 1772 till his death in April 1782.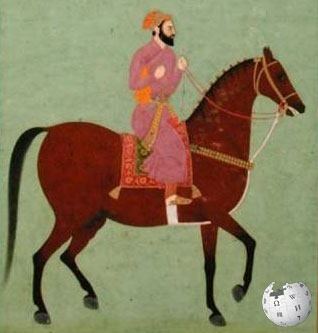 He died on April 26, 1782 after serving Mughal throne for forty two years, he appears to have been, if anything, a greater and better man even than his predecessor Najib ad-Dawlah the Rohilla Afghan appointed by Ahmad Shah Durrani to protect Mughal throne against Jats, Sikhs and Marathas . He had an adopted son Najaf Quli Khan (not the same as Quli Khan buried in Mehrauli Archaeological Park). After his death there was a dispute about his possessions as he left no child, his widow sister requested emperor for her adopted son on Mirza's position of deputy wazir but this claim was rivaled by Mirza Shafi Khan who had a great army and considerable resources in the Mughal court, Mirza was also the closest of relatives to Najaf.
"Miza Najaf Khan's Tomb"' near Safdarjung Airport lies closer to the Tomb of Safdarjung in the Lodhi Gardens. Set in a lush modern landscaped garden, this tomb is inside an enclosed boundary. There is a beautifully ruined entrance to the tomb complex set at a distance from the base platform of the tomb. In the middle of the area enclosed by the boundary, lies a large and beautiful square red stone platform with another smaller platform on top with a flat roof and no dome. Inscription marked grave of Mirza Najaf Khan and his daughter, Fatima (died 1820 CE), are inside two marble cenotaphs.
Mirza Najaf Khan Wikipedia