Covid-19
Mirko Novosel





Basketball Player







Mirko Novosel (born June 30, 1938 in Zagreb, Kingdom of Yugoslavia) is a retired Croatian basketball player, referee and coach. He was enshrined into the Naismith Memorial Basketball Hall of Fame as a coach on September 7, 2007.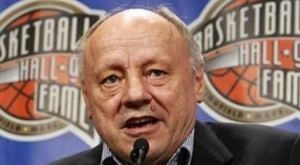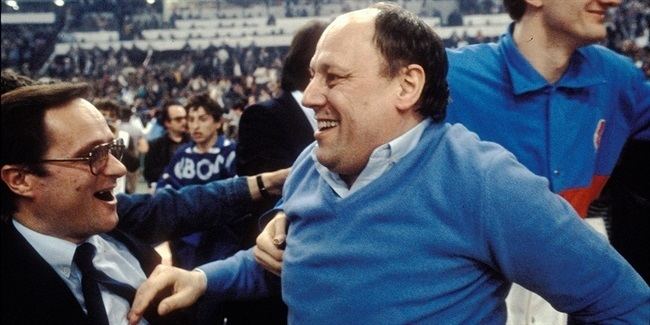 Novosel played club basketball from 1952 to 1966.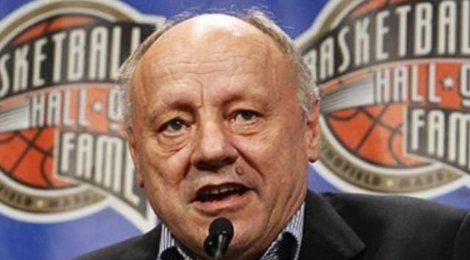 As a coach, Novosel led the Yugoslavian national team to the silver medal at the 1974 FIBA World Championship, the silver medal at the 1976 Montreal Olympics, and the bronze medal at the 1984 Los Angeles Olympics.
He also coached Cibona to three Yugoslav League titles, seven Yugoslav Cups, and a European Champions Cup (Euroleague) title in 1985, when he was named the European Coach of the Year.
1967-71 Lokomotiva
1971-72 Yugoslavia (Juniors)
1972-76 Yugoslavia
1976-85 Cibona (1984-85 not in domestic competitions)
.....1980 Yugoslavia (Assistant Coach)
.....1984 Yugoslavia
1986-88 Cibona
1988-90 Napoli
.....1993 Croatia
FIBA European Champions Cup: 1 (with Cibona: 1984-85)
FIBA European Cup Winner's Cup: 2 (with Cibona: 1981-82, 1986-87)
also
FIBA European Champions Cup - top 6 (with Cibona: 1982-83)
FIBA Korać Cup - finalist (with Cibona: 1979-80, 1987-88)
Yugoslav League: 2 (with Cibona: 1981-82, 1983-84)
Yugoslav Cup: 6 (with Cibona: 1968-69 (under the name Lokomotiva), 1979–80, 1980–81, 1981–82, 1982–83, 1987–88)
Mirko Novosel Wikipedia