Covid-19
Miriam Kastner







Guggenheim Fellowship for Natural Sciences, US & Canada




Harvard University (1970)



Miriam Kastner (born January 22, 1935) is an American oceanographer and geochemist. She is a Distinguished Professor at Scripps Institution of Oceanography at the University of California, San Diego.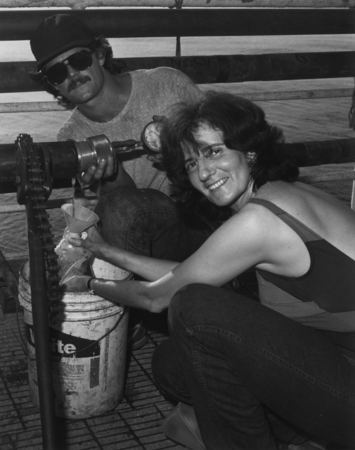 Kastner was born in Bratislava, then part of Czechoslovakia. She gained her M.Sc. in Geology from the Hebrew University of Jerusalem in 1964 followed by a Ph.D.from Harvard University in 1970.
In 1972, while a postdoctoral fellow at the University of Chicago, Kastner was approached by Scripps and asked to apply for an upcoming position as an Assistant Professor; she has been at Scripps ever since.
Kastner's research expertise is in marine geochemistry; early research focused on the origin of authigenic feldspars and of zeolites in oceanic sediments, the diagenetic transformations of opal-A and the control of dolomite formation. She also did important work on strontium distribution and on phosphate deposits. Her interests include fluid transport in the oceanic lithosphere, marine gas hydrates at convergent margins, chemical paleoceanography and the mineralogy and genesis of hydrothermal marine deposits.
Guggenheim Fellow (1982)
Charles R. Bennett Service through Chemistry Award, American Chemical Society (1984)
Ocean Science Education Award, Office of Naval Research (1991)
Fellow, American Association for the Advancement of Science (1993)
Fellow, American Geophysical Union (1997)
Fellow, Geochemical Society and European Association of Geochemistry (1998)
Hans Petterson Medal, Royal Swedish Academy of Sciences (1999)
Fellow, Geological Society of America (2004)
Maurice Ewing Medal, American Geophysical Union (2008)
Fellow, International Association of GeoChemistry (2010)
Francis Shepard Medal for Excellence in Marine Geology, Society for Sedimentary Geology (2011)
V. M. Goldshmidt Award, Geochemical Society (2015)| http://www.geochemsoc.org/news/2015/02/16/miriam-kastner-named-2015-vm-goldschmidt-medalist
Miriam Kastner Wikipedia