United States




130,288 (2013)




5.1% (Feb 2015)




31.3 sq mi




Florida




May 26, 1955




Lori Cohen Moseley




DeVry University- Miramar - Florida, Le Cordon Bleu College of Culinary Arts Miami, Concorde Career Institute



Miramar is a city in Broward County, Florida, United States. The city was named after the Miramar district of Havana, Cuba. As of the 2010 census, the population was 122,041. It is part of the South Florida metropolitan area, which was home to 5,564,635 people at the 2010 census.
The citys official motto is "Beauty and Progress", updated from the earlier "The Center of Everything." The name "Miramar," loosely translates from Spanish as "sea view" or "sea sight", though it is not located directly on the Atlantic Ocean.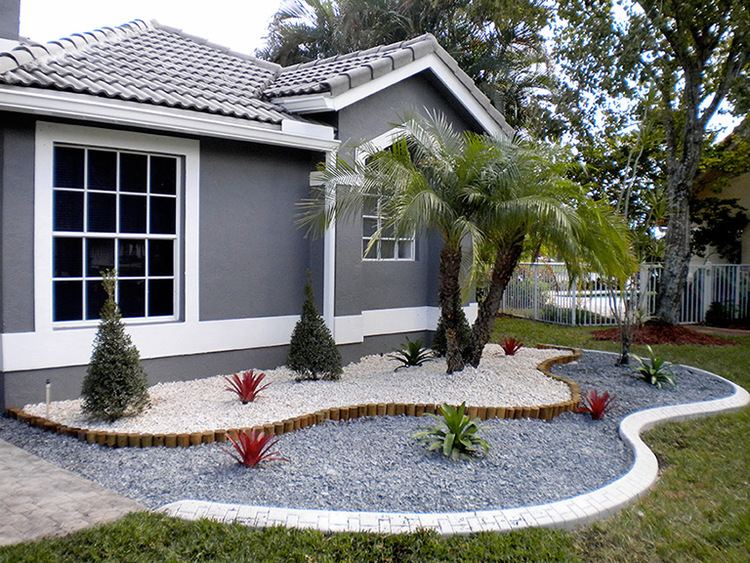 According to the United States Census Bureau, the city has a total area of 31.3 square miles (81.0 km2). 29.5 square miles (76.5 km2) of it is land and 1.8 square miles (4.6 km2) of it (5.66%) is water. Wayne Messsam recently was elected mayor in 2015
The city is bordered by the following municipalities:
To the north:
Pembroke Pines
To the northeast:
Hollywood
To the east:
West Park
To the south:
Miami-Dade County
Spirit Airlines is headquartered in Miramar. The airline moved to Miramar from Eastpointe, Michigan in November 1999. JL Audio, Arise Virtual Solutions, and Chetu Inc. are all headquartered in Miramar.
Miramar, Florida Wikipedia
(,)http://www.colorfullandscaping.com/wp-content/uploads/2014/11/landscaping-miramar-fl.jpg(,)http://www.newsnish.com/wp-content/uploads/2015/04/lawncare-3.jpg(,)http://www.colorfullandscaping.com/wp-content/uploads/2014/11/Miramar-Landscaping.jpg(,)http://www.colorfullandscaping.com/wp-content/uploads/2014/11/landscape-miramar-fl.jpg(,)http://www.globalsynturf.com/images/art/577_1222_Miramar-1.jpg(,)http://www.colorfullandscaping.com/wp-content/uploads/2014/11/pembroke-pines-fl-landscaping.jpg(,)http://www.oclandscaping.net/wp-content/gallery/before-and-after-landscape/10-after-miramar-designer.gif(,)http://www.landscapeonline.com/research/lasn/2014/02/img/25223/25223-1.jpg(,)http://www.oclandscaping.net/wp-content/gallery/o-c-landscaping-clients/weston-landscape-pictures.gif(,)http://www.oclandscaping.net/wp-content/gallery/o-c-landscaping-clients/weston-landscaping-ideas.gif(,)http://www.oclandscaping.net/wp-content/gallery/before-and-after-landscape/4-after-miramar-landscaping.gif
(,)http://www.paulstravelpictures.com/Benihana-Japanese-Steakhouse-Review-Miramar-FL/Benihana-Japanese-Steakhouse-Miramar-FL-003.JPG(,)http://www.oceanreefresorts.com/files/Miramar-Beach-Dining.jpg(,)http://www.greekfoodmiramar.com/wp-content/uploads/service1.png(,)http://www.greekfoodmiramar.com/wp-content/uploads/service3.png(,)http://www.dynastychinesecuisinedestin.com/cs/Satellite%3Fblobcol%3Durlbottomimage%26blobheader%3Dimage%252Fjpeg%26blobheadername1%3DContent-Disposition%26blobheadervalue1%3Dinline%253B%2Bfilename%253Ddynasty-cuisine-photo-0.jpg%26blobkey%3Did%26blobtable%3DFoundationPage%26blobwhere%3D1309735548169%26ssbinary%3Dtrue%26moddate%3D2015-03-05%252003:30:45(,)http://www.dragongatefl.com/images/photo1.jpg(,)http://www.miramarculturalcenter.org/images/pages/N121/Banquet%2520Picture.jpg(,)http://www.paulstravelpictures.com/Benihana-Japanese-Steakhouse-Review-Miramar-FL/Benihana-Japanese-Steakhouse-Miramar-FL-006.JPG(,)http://media-cdn.tripadvisor.com/media/photo-s/07/31/38/3f/great-food.jpg