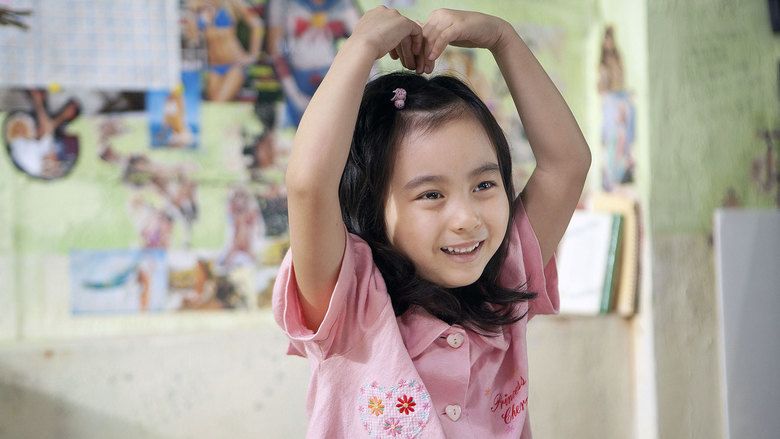 Lee Yong-go is a mentally impaired father with the intellect of a six-year-old, who lives in a run-down house along with his daughter Ye-seung. One day, he gets into a physical altercation with the police commissioner, who has just purchased the last Sailor Moon backpack for his daughter, a gift Yong-go was saving up to buy for Ye-seung. Soon after, the police commissioner's daughter dies in a freak accident, in which she slips on ice and suffers a fatal blow to the back of her head while she is taking Yong-go to another store that sells the same backpack. When he tries to resuscitate her, a woman witnesses him and mistakes him to be molesting her. Yong-go is falsely accused of the abduction, murder, and rape of a minor. The police quickly take advantage of his disability and force him to admit to the crimes, while ignoring exonerating evidence. Yong-go is imprisoned and assigned to Cell No. 7, the harshest cell in a maximum security prison.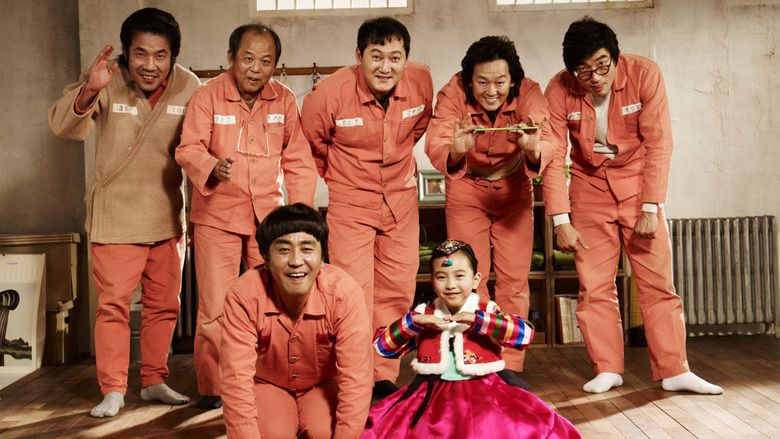 At first, the other men in the cell, led by gang leader So Yang-ho, do not take kindly to Yong-go after reading in his file that he murdered and molested a child. However, when Yong-go saves Yang-ho from being fatally stabbed by a rival gang leader, Yang-ho repays the favor by smuggling Ye-seung into Cell No. 7. The Cell No. 7 inmates slowly befriend Yong-go and believe that he is a good man who just happened to be in the wrong place at the wrong time. They help Yong-go rehearse his trial. Eventually, even the head prison warden, Jang Min-hwan, who is initially harsh to Yong-go but softens up when the latter saves him from an arson attack, realizes that Yong-go is merely cornered into admitting a false guilt. He takes custody of Ye-seung and allows her to visit her father every afternoon.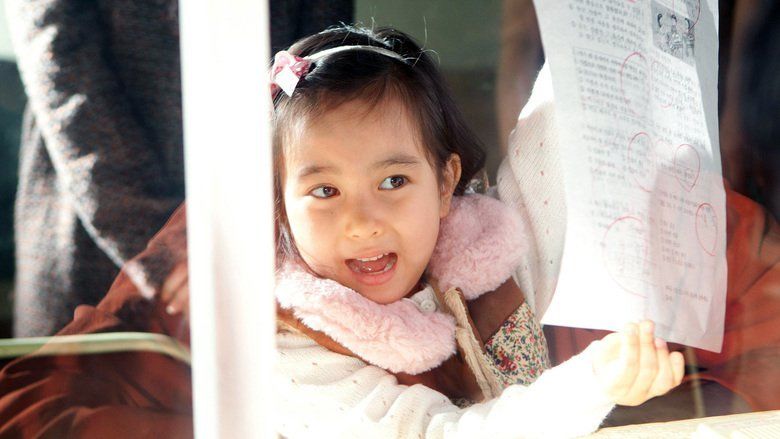 However, the police commissioner threatens Yong-go with Ye-seung's safety if he does not confess his "crime" during his trial and earn the capital punishment. He ultimately chooses to sacrifice himself by giving in, receiving the execution date of December 23, which coincides with Ye-seung's birthday. Before the date, Yong-go's fellow inmates work on a hot air balloon that Yong-go and Ye-seung board to watch their final sunset together.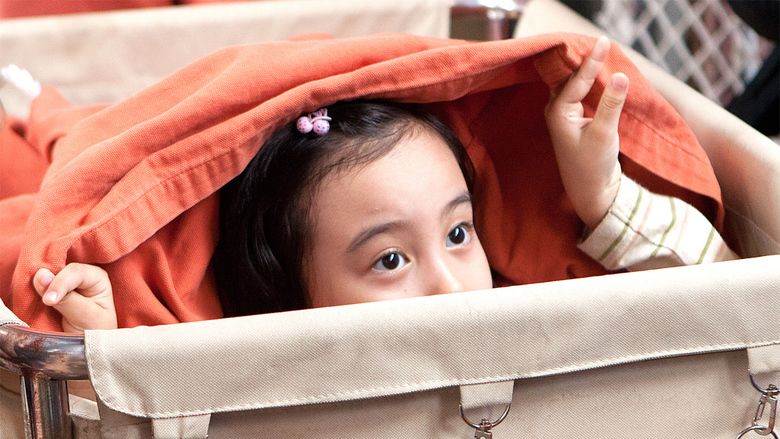 Years after Yong-go's execution, Ye-seung, who has been formally adopted by Min-hwan, has become a lawyer. She gathers her father's former inmates, all of whom have been released, to stand witness for Yong-go's ultimately successful retrial, ending in his acquittal. She visits Cell No. 7 and reminisces about their hot air balloon trip.
Ryu Seung-ryong as Lee Yong-gu
Kal So-won as Ye-sung (Child)
Park Shin-hye as Ye-sung (Adult)
Oh Dal-su as So Yang-ho
Jung Jin-young as Jang Min-hwan
Park Won-sang as Choi Chun-ho
Kim Jung-tae as Kang Man-beom
Jung Man-sik as Shin Bong-shik
Kim Ki-cheon as Old man Da-do
Syung Jang-hae as Aristotle
The film took 4.6 million admissions (the equivalent of more than US$30 million) in its first two weeks due to strong word of mouth. Despite the release of The Berlin File, it drew in 15% more audience members on its third week, with seat booking at 75.8%. 32 days after its release, it became only the eighth film in Korean cinema history to break the 10 million mark in ticket sales. This was especially notable since Miracle in Cell No. 7 had no big stars, and a modest budget with a break-even point of 1.7 million admissions, making its eventual profit the highest among the films that reached 10 million.
The film exceeded 12 million viewers 46 days after its release. On March 15, 2013, 52 days after its release, ticket sales reached 12.32 million, making it the fifth highest grossing Korean film of all time.
Analysts say among the reasons for its success was the long lunar new year holiday and families going to see the film in groups. The film proved to be especially popular among middle-aged and elderly Koreans.
The film was adapted into a Kannada movie in 2017 titled Pushpaka Vimana. Kross Pictures to produce the official Hindi remake of the movie in collaboration with Indian Film Studios and will directed by Umesh Shukla