Birth name

Tran Thi Minh Tuyet




Name

Minh Tuyet




Genres

Pop




Role

Singer





Labels

Thuy Nga, Tinh Music




Spouse

Diep Nghi Keith (m. 2013)




Website

Official Website




Siblings

Cam Ly, Ha Phuong






Born

October 15, 1976 (age 39)Saigon, South Vietnam (

1976-10-15

)


Albums

The Best of Minh Tuyet, Best Of Duets, Mot doi em da yeu, Boi Vi Anh Yeu Em, Yeu mot nguoi – Song ben
THVL | Ca sĩ giấu mặt 2017- Tập 14: Ca sĩ Minh Tuyết
Minh Tuyết (Saigon, 15 October 1976) is a Vietnamese-American pop singer, currently performing on Thuy Nga's Paris by Night. Her sisters are Cẩm Ly, a singer in Vietnam, and Hà Phương (also a singer) who performs with her as part of the cast of Paris By Night. She is known in the Vietnamese American culture as the Vietnamese Pop Princess. Her real name is Tran Thi Minh Tuyet, which in English literally means "morning snow."
Contents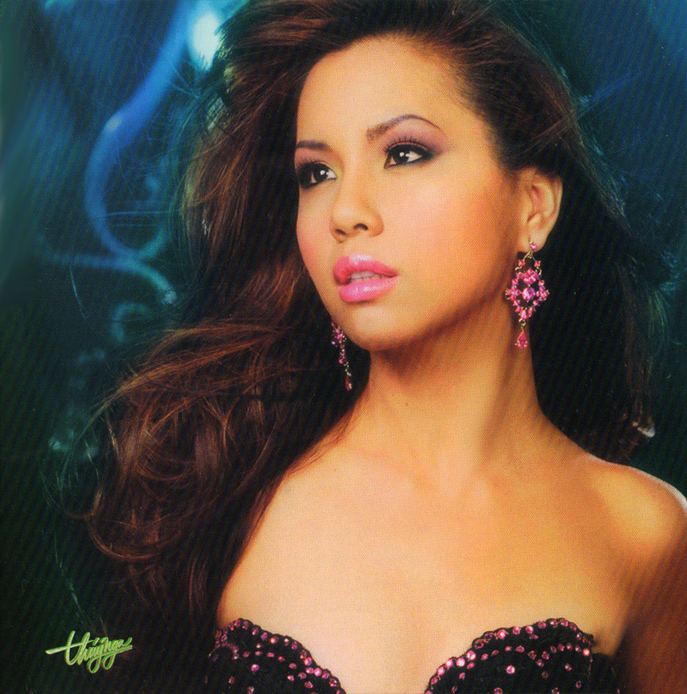 Vinashowbiz interview with singer minh tuyet
Biography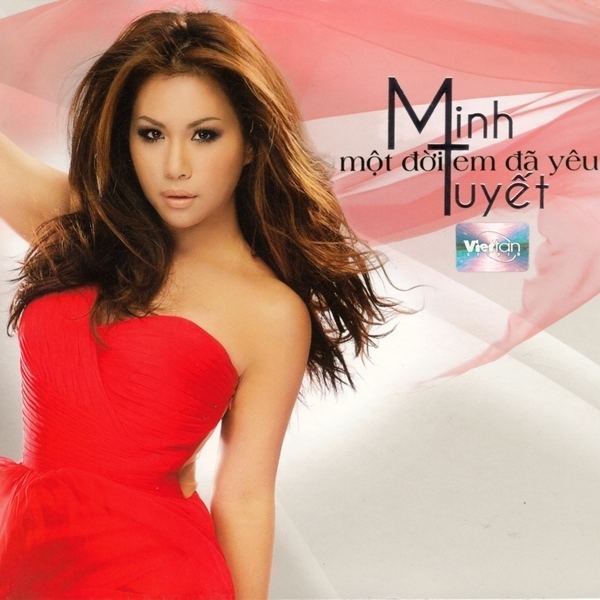 Minh Tuyet, also known as the Vietnamese pop princess, is one of the best selling artists in the Vietnamese communities across the world. As an exclusive singer for the prestigious Thuy Nga Productions for the past four years, Minh Tuyet regularly appears on their flagship Paris By Night music video. Her ascension to stardom was swift and solid thanks to her gifted vocal. She has a deep soulful voice, often blended with a tinge of rawness that heightens a sense of bitterness in many love ballads that she recited. Not only is Minh Tuyet a talented singer, her stunning beauty has been known to captivate the audiences worldwide on Paris By Night. To date, Minh Tuyet has released numerous albums produced by both Thuy Nga and Tinh Productions, the music production company that had brought her name to the Vietnamese communities in the early 2000s.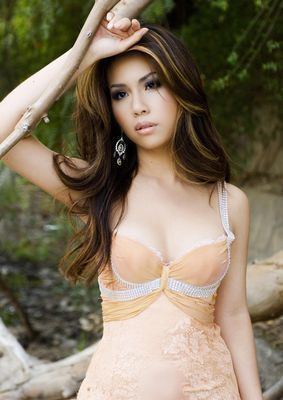 Born on October 15 in a family of four sisters and two brothers, Minh Tuyet had a passion for music early in her childhood. She started to perform in public when she was a little girl too young to remember how old she was. Her father is a music enthusiast who also wrote his own songs primarily as a hobby. Two of Minh Tuyet's elder sisters are singers Cam Ly and Ha Phuong. Although the three sisters practiced singing and dancing together in their childhood, each pursued a different type of music and established a unique image of their own.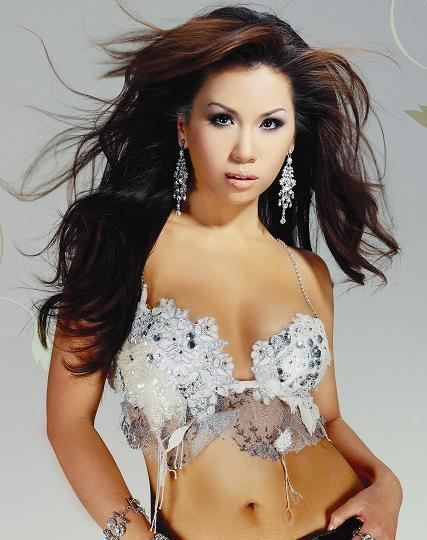 Minh Tuyet started her professional career at the age of 17 when she first appeared on the music stage at Trong Dong in Saigon. With a strong passion for singing, Minh Tuyet was determined to follow her sister Cam Ly's footsteps and pursue a career in singing. Initially her parents had not approved her wishes fearing that she would not be able to handle a life in public eyes. But in the end, with the hope that a career in singing would be rewarding, they granted their youngest daughter the permission to fulfill her dreams.
The year 1997 marked an important turn in her life as Minh Tuyet came to the United States under the international student status. It was a complex decision made with love, tears, and hope. Not only had the departure from her loving family been a difficult experience for her, the early days in the foreign country with a limited language ability proved to be extraordinarily challenging.
The unexpected path to her professional singing career overseas started when a music store owner discovered her voice and introduced Minh Tuyet to Tinh Productions. She was immediately awarded an exclusive contract with Tinh and began recording for their CDs. Many of her first performances such as Quan Vang Mot Minh, Lang Thang, Bo Ben La were remarkably successful. The heights of her career with Tinh Productions were reached in 2002 when they released her first solo video Ve Cuoi Duong Tinh, which to many of her fans is still her best video accomplishment to date.
The dreams of her life finally came true when Minh Tuyet joined Thuy Nga Productions in 2002. She first appeared on Thuy Nga stage in Paris By Night 65 reciting the lovely song, Trai Tim Lo Lam. Although love ballads are her strong suit, Minh Tuyet was also successful with folk music, and Chinese/Japanese translated songs. She was known to undertake many diverging images on Thuy Nga stage including seductive, elegant, traditional, demure, and Japanese! Capitalizing on her enormous fan base, Thuy Nga has awarded their best selling singer many of their copyrighted songs, for example, Ngay Xua Anh Hoi, Vi Ngot Doi Moi, Da Khong Yeu Thi Thoi, just to name a few. They debuted their first solo music DVD ever featuring Minh Tuyet - Mo Nhung Ngay Nang Len. Although she is known with numerous hits in her almost ten years overseas, the only one song that is truly synonymous to the name Minh Tuyet is Tham Goi Ten Anh, a Chinese translated song and one that the artist herself loves so much that she would rarely miss at any of her concerts. Minh Tuyet latest DVD "The Best of Minh Tuyet 3"- Anh Muon Em Song Sao collect all of her performance from Paris By Night with solo and duets numbers. Minh Tuyet create her first Facebook account and Facebook pages to connect her fans on her newest updates and personal life. Minh Tuyet real Facebook pages are facebook.com/minhtuyetofficialhome. In August 2014, Minh Tuyet helped to raise awareness of the disease ALS by participating in the Ice Bucket Challenge.
Paris by Night
Minh Tuyet first appearance in Thuy Nga was in Paris by Night 65: "Yeu"
The following table lists the Paris by Night shows that Minh Tuyet took part in:
Solo albums
Yêu Nhau Ghét Nhau (TMCD013), 1998
Cho Em Một Ngày (TMCD021), 1999
Mắt Buồn (TMCD022), 1999
Lang Thang (TMPS013), 2000
Và Em Còn Mãi Yêu Anh (TMPS016), 2001
Bờ Bến Lạ (TMPS021), 2001
Trở Về Phố Cũ (TMPS027), 2002
Muộn Màng - Góc Phố Buồn (TMPS032), 2002
Mãi Là Người Đến Sau - Hương Rượu Tình Nồng (TMPS040), 2003
Về Cuối Ðường Tình (TMPS041), 2004
Sao Anh Ra Đi - Dẫu Có Muộn Màng - Bến Yêu Xưa Em Vẫn Chờ (TMPS053), 2007
The Best of Minh Tuyết - Quán Vắng 1 Mình - Em Vẫn Chờ Anh (TMC12), 2009
Duet albums
Trái Tim Không Ngủ Yên with Johnny Dũng (TMCD017), 1999
Tình Yêu Muôn Thuở with Johnny Dũng (TMPS019), 2001
Tình Đơn Phương with Huy Vũ (TMPS014), 2000
Chân Tình with Huy Vũ (TMPS022), 2001
Minh Tuyết...và Những Tuyệt Phẩm Song Ca - Hương Rượu Tình Nồng - Bình Minh Tình Yêu with Johnny Dũng, Huy Vũ (TMC06), 2008
Mix albums
Liên Khúc Tình 1 with Johnny Dũng, Tú Quyên (TMPS03)
Liên Khúc Top Hits (TMC09)
Liên Khúc Vietnamese Top Hits Cha Cha Cha - Dân Ca (TMC10)
DVDs
Về Cuối Đường Tình - Tình Đặc Biệt MTV 01, 2004
Về Cuối Đường Tình - Tình Đặc Biệt DVD Karaoke MTV
The Best of Minh Tuyết - Quán Vắng 1 Mình - Em Vẫn Chờ Anh - Music Video & Karaoke, 2009
Solo albums
Làm Sao Anh Biết (TNCD300), 2003
Ngày Xưa Anh Hỡi (TNCD325), 2004
Ðóa Hồng Ðẫm Máu (TNCD348), 2005
Yêu Một Người Sống Bên Một Người (TNCD402), 2007
Đã Không Còn Hối Tiếc (TNCD448), 2009
Yêu Không Nuối Tiếc (TNCD499), 2011
Một Đời Em Đã Yêu (TNCD519), 2013
Anh Muốn Em Sống Sao (TNCD545), 2014
Duet albums
Bởi Vì Anh Yêu Em with Bằng Kiều (TNCD372), 2006
Một Lần Nữa Xin Có Nhau with Bằng Kiều (TNCD449), 2010
Xin Lỗi Anh - Best Of Duets (TNCD480), 2010
Lâu Đài Tình Ái with Bằng Kiều (TNCD537), 2014
DVDs
Mơ Những Ngày Nắng Lên - Video Nhạc & Karaoke (TNDVDKARAMT01), 2005
Đã Không Yêu Thì Thôi - The Best Of Minh Tuyết - Karaoke & Music Video (TNDVDKARMT), 2007
Yêu Một Người Sống Bên Một Người - Music Video & Karaoke - Volume 2 (TNDVDKARMT), 2008
Ca Nhạc Phim Truyện - Tôi Mơ! Tình Anh...Tình Em (TNDVDMT), 2010
Minh Tuyết Live Show - Kỷ Niệm 10 Năm Trình Diễn (MTDVD001), 2011
Anh Muốn Em Sống Sao - The Best of Minh Tuyết 3 - Karaoke (MTDVD3), 2015
References
Minh Tuyet Wikipedia
(Text) CC BY-SA