Native name

峯岸 みなみ




Associated acts

AKB48, no3b


Albums

ノースリーブス, kimishika




Years active

2005–present




Genres

J-pop


Instruments

Vocals




Role

Japanese idol


Origin

Tokyo, Japan


Name

Minami Minegishi









Born

November 15, 1992 (age 23)Japan (

1992-11-15

)


Occupation(s)

Japanese idol, singer, actress


Movies and TV shows

Men doru: Ikemen aidoru




Music groups

No Sleeves, Team Surprise (Since 2012)




Record labels

King Records, Epic/Sony Records


Similar People

Minami Takahashi, Haruna Kojima, Rino Sashihara, Yuki Kashiwagi, Yuko Oshima




Profiles




Twitter
AKB48峯岸みなみが初主演!女子高制服姿も披露 映画「女子高」予告編 #Minami Minegishi  #Japanese Idol
Minami Minegishi (峯岸 みなみ, Minegishi Minami, born November 15, 1992 in Tokyo) is a Japanese idol singer and actress. She is a member of the girl group AKB48.
Contents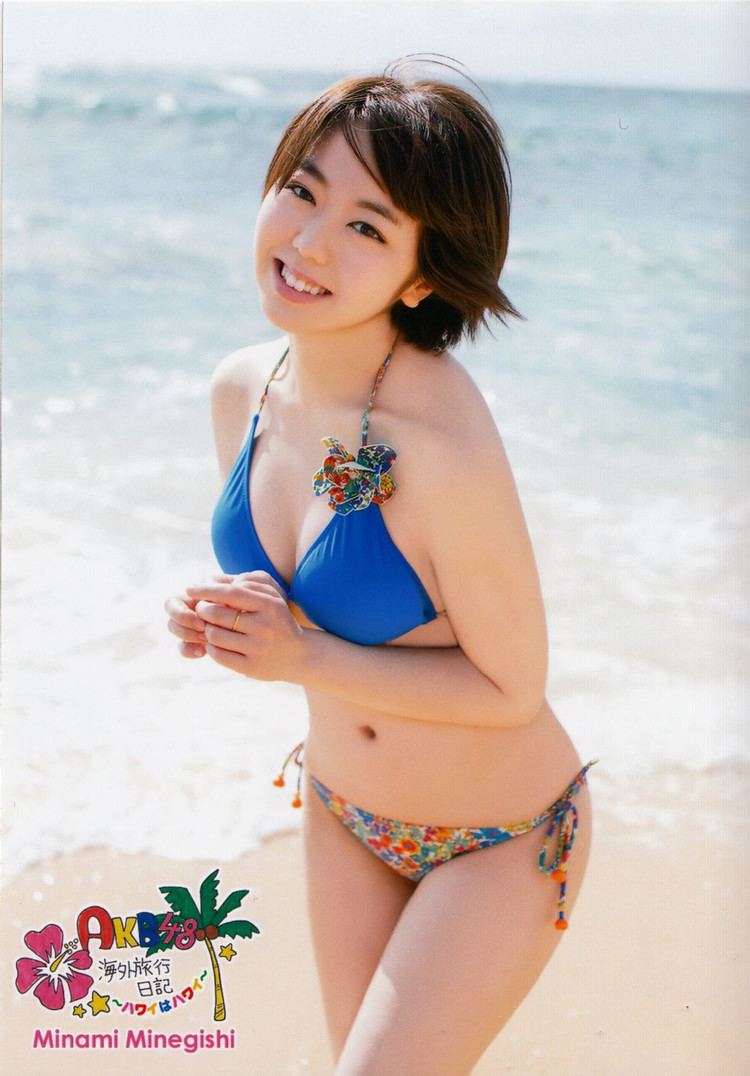 Minami minegishi akb48 calendar
Career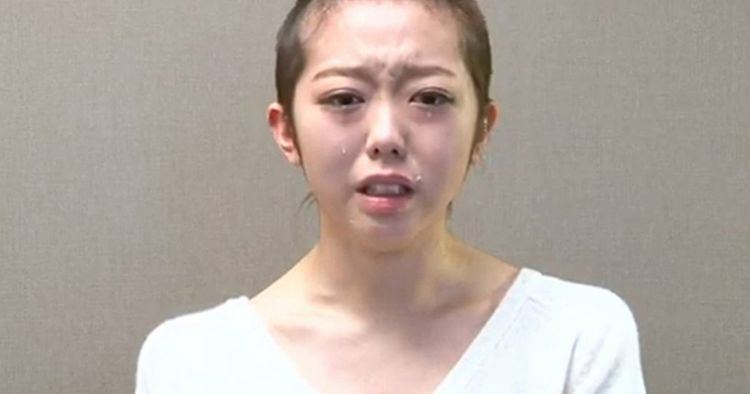 Minegishi is one of the original members of AKB48; she debuted with Team A in 2005. She is a well known member, as she finished 14th in the AKB48 2012 general election with 25,638 votes. She is one of the three members of AKB48 sub-group no3b, with whom she played in the drama Mendol, Ikemen Idol in 2008 and sang its theme song as the fictional band "Persona". She has also been a frequent guest on television variety shows. Beyond appearing in commercials as a member of AKB48, she has also appeared in some by herself.
Demotion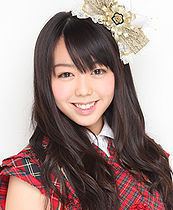 On January 31, 2013, the weekly tabloid Shukan Bunshun reported that she had spent a night at the apartment of Alan Shirahama, a member of the boyband Generations. A few hours later, it was announced through the AKB48 official blog that she would be demoted from one of the official members of Umeda Team B to kenkyūsei (trainee) status as of February 1. She thus became the first AKB48 member to be demoted to kenkyūsei in four years since Miki Saotome in late January 2009. On the same day, the AKB48 official channel published a video of Minegishi with her head shaved (or more accurately reduced to a crew cut), apologizing to her fans for her "thoughtless behavior" and hoping that the management would let her stay in the group, with other members that she loved. In the YouTube statement, Minegishi explained that she cut her hair in a state of shock induced by reading the Shukan Bunshun scoop, when she could not calm down. However, in Japan, cutting one's hair is a way of showing contrition.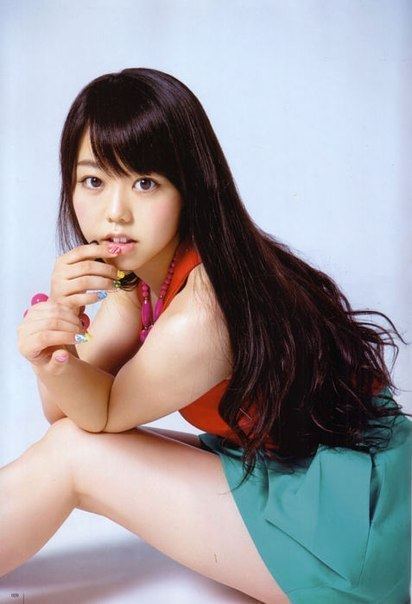 In an article for The Japan Times, titled: "AKB48 member's 'penance' shows flaws in idol culture", Ian Martin noted: "What is happening here is that the protection of fans' fragile fantasies automatically trumps the basic human right to a life outside that fantasy framework. Though as lawyer Hifumi Okunuki pointed out in a Japan Times article on Jan. 22, such an arrangement is probably illegal under Japanese labor laws."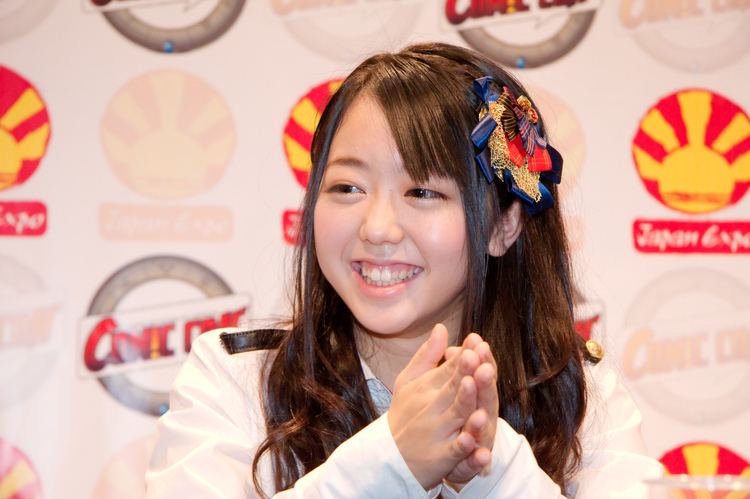 Numerous international media reported this incident, including Agence France-Presse, BBC, CNN, Daily News, The Guardian, ABC, The Huffington Post, Radio Programas del Perú, Global Times, Aftonbladet, Spiegel Online, Al Jazeera English and the Manila Bulletin.
Return
On August 24, 2013, AKB48 announced the reinstatement of Team 4, with Minegishi reinstated as a full member as well as the captain; the rest of the members were promoted from the 13th and 14th generation trainees.
Albums with AKB48
"Baby! Baby! Baby! Baby!"
"Kimi to Niji to Taiyō to"
"Shōjotachi yo"
"Boku ni Dekiru Koto" (Team K)
"Kaze no Yukue"
"Koko ni Ita Koto"
"First Rabbit"
"Iede no Yoru" (Team K)
"Itterasshai"
"Aozora yo Sabishikunai Ka?" (AKB48 + SKE48 + NMB48 + HKT48)
"After Rain"
"Team Zaka" (Team 4)
"Ichi ni no San"
Koko ga Rhodes da, Koko de Tobe!
"Ai no Sonzai"
"Panama Unga"
"Namida wa Atomawashi"
"Ai no Shisha" (Team K)
Films
Ashita no Watashi no Tsukurikata (2007)
Densen Uta (2007)
Moshidora (2011)
Documentary of AKB48: Show Must Go On (2012)
Documentary of AKB48: No Flower Without Rain (2013)
Joshikō (2016)
Television
Joshideka!: Joshi Keiji (TBS, 2007)
Guren Onna (episode 5: guest appearance only) (TV Tokyo, 2008)
Cat Street (NHK, 2008), Yukari
Mendol: Ikemen Idol (TV Tokyo, 2008), Hinata Otowa/Kū
Koi Shite Akuma: Vampire Boy (KTV, 2009), Saki Inaba
Majisuka Gakuen (TV Tokyo, 2010), herself
Sakura Kara no Tegami: AKB48 Sorezore no Sotsugyō Monogatari (NTV, 2011), herself
Majisuka Gakuen 2 (TV Tokyo, 2011), Shaku(ex-student president)
Soup Curry (HBC and TBS, 2012), Megumi Natsukawa
So Long! (NTV, 2013), Mitsuki Watase
Aoyama 1-seg Kaihatsu (NHK, 2014-2015), Nana Kawahara
AKB Horror Night: Adrenaline's Night Ep.35 - Claim (2016), Kyōko
AKB Love Night: Love Factory Ep.9 - Way Back Home (2016), Aika
References
Minami Minegishi Wikipedia
(Text) CC BY-SA