Millie Brown is a British performance artist. She was born in 1986 in Bath, United Kingdom. Brown is best known as Lady Gaga's "vomit artist". She is also a founding member of the !WOWOW! Collective of London. She began her career at age 17 on a Berlin stage where she vomited onto a canvas after drinking glasses of dyed milk, a performance that lasted for two hours. In an interview with The Guardian, she states, "I wanted to use my body to create art. I wanted to come from within, to create something beautiful that was raw and uncontrollable." She now works and resides in Los Angeles, California.
Contents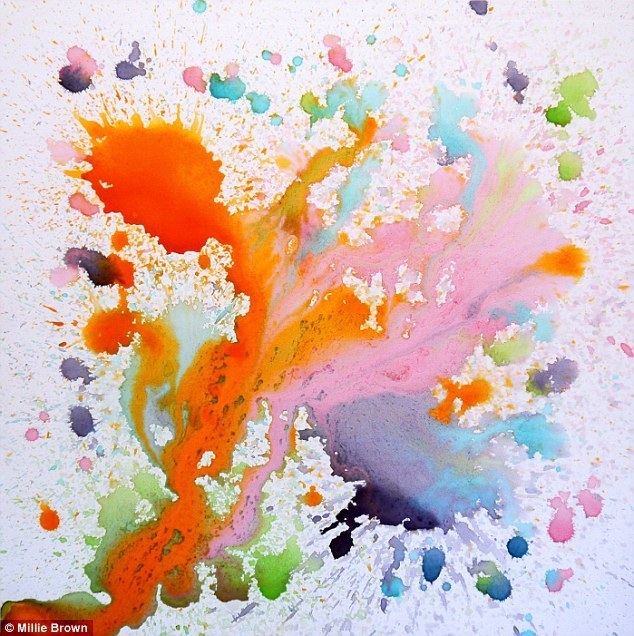 Works
Millie Brown has performed variations of her vomit painting, as well as other forms of performance art.
Rainbow Body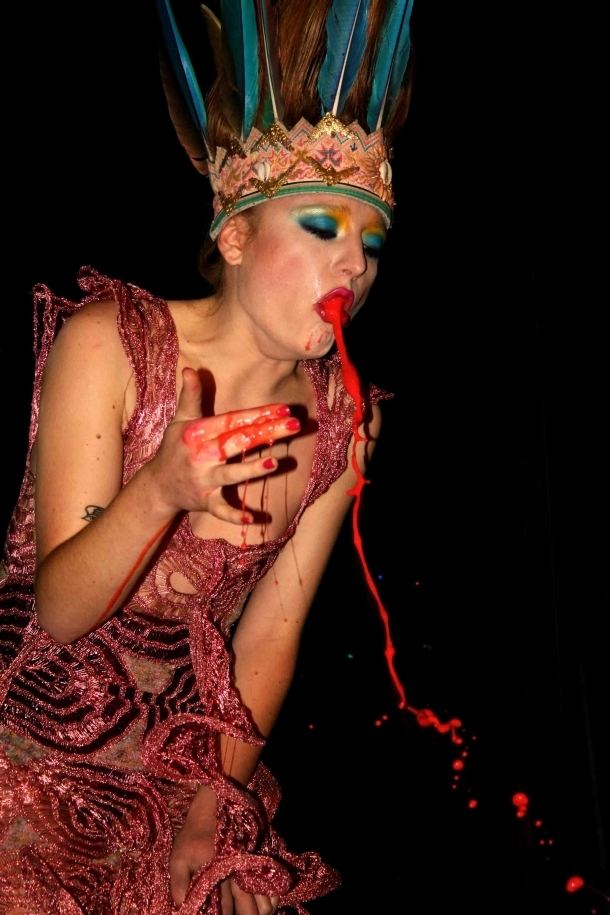 Her solo exhibition, Rainbow Body, Brown conveyed the aesthetic of the Los Angeles Sky through vomiting pastel dyed almond milk on to canvases. Inspired by Tibetan Buddhist theology, she created the exhibition based on three elements of "ground, presence, and energy".
Rainbow Body Performance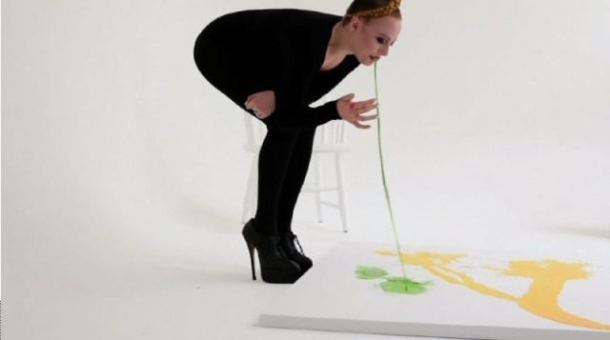 At the Gazelli Art House in London,Brown displayed her body in a gallery window, suspended by rope from the ceiling for her piece Rainbow Body Performance. Crystal prisms dangled from her suspended body creating rainbow reflections around the gallery space.
Suspended by Optimism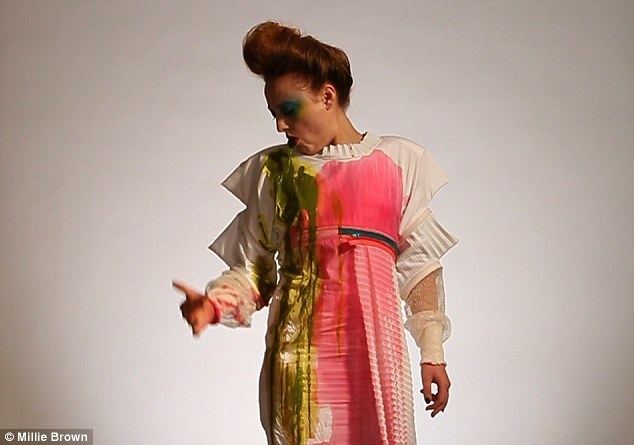 In 2014, Brown suspended herself from giant helium balloons for four hours at the entrance of the Miami Beach Resort and Spa for her exhibition Suspended by Optimism. The exhibition opened for Nicole Ehrlich's second annual gala honoring women in art.
The Wilting Point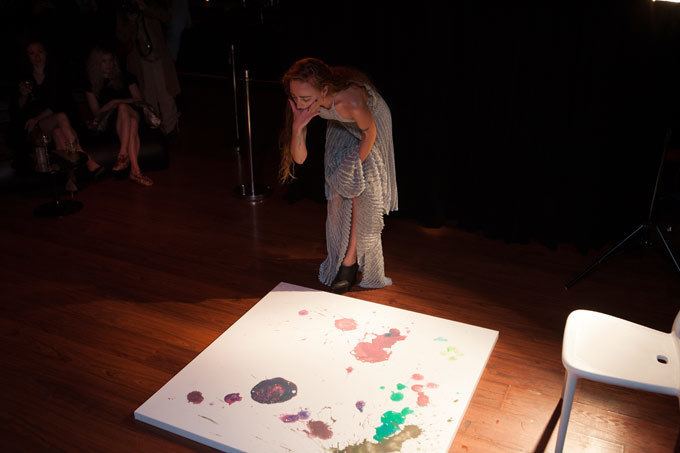 Brown's exhibition, The Wilting Point took place at the Refinery Hotel of New York in a rotating gallery called "Hatbox". She laid down in meditation surrounded by freshly cut flowers for seven days with no food, surviving off of only water, as the flowers wilted and decayed around her. The performance was on a 24-hour global live feed on the V Magazine website.
Collaboration with Lady Gaga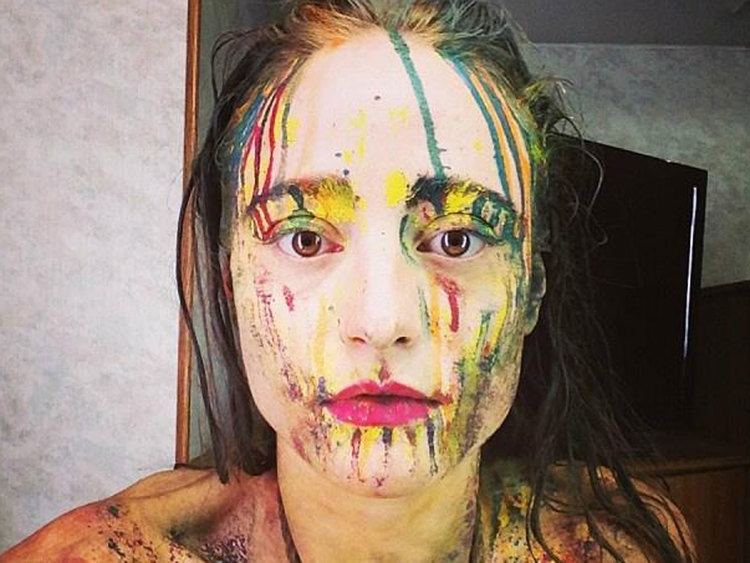 Millie Brown is well known for her work with Lady Gaga. They collaborated on a video together in 2009, implementing Brown's dyed milk and vomit painting. Brown and Lady Gaga collaborated on a performance called Swine at the SXSW conference in 2014. Brown drank green milk and then regurgitated it onto Lady Gaga's chest.
Criticism
Since her work with Lady Gaga, Brown has been criticized for "glamorizing bulimia". Much of the disapproval took place on Twitter, with Demi Lovato tweeting, "Bulimia isn't cool. Young people who are struggling to figure out their identities are seriously influenced by the things they see their idols do." Brown responded to the outrage over her work by saying, "I'm using my body to create something beautiful. I think it's misunderstood by a lot of people. But it really doesn't have anything to do with eating disorders. If I was male [no one would make] such a massive association." A claim proven by that the Australian Artist Mike Parr who made similar vomit artworks in 1977 never faced such accusations or comparisons
References
Millie Brown (performance artist) Wikipedia
(Text) CC BY-SA