Miles Tice Mikolas (born August 23, 1988), nicknamed "Lizard King", is an American professional baseball pitcher who is currently with the Yomiuri Giants of Nippon Professional Baseball (NPB). He has played in Major League Baseball (MLB) for the San Diego Padres and Texas Rangers.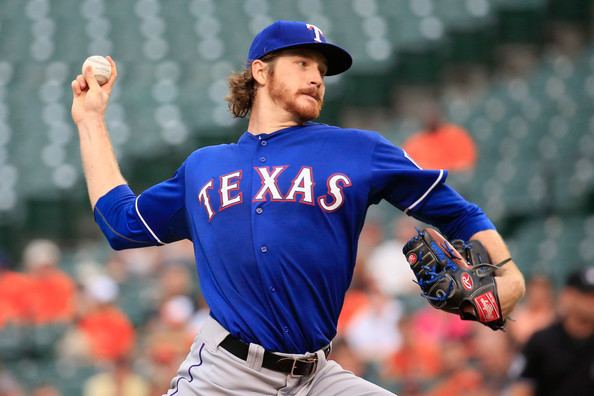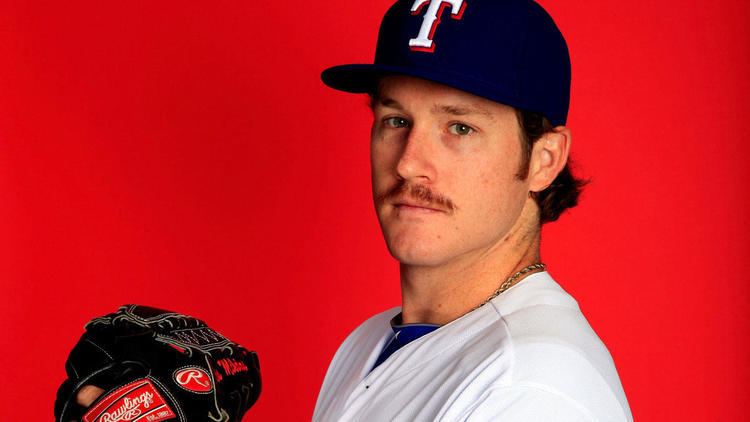 Mikolas pitched for Jupiter Community High School in Palm Beach County, Florida, where he graduated in 2006. He then pitched for Nova Southeastern University from 2007 to 2009.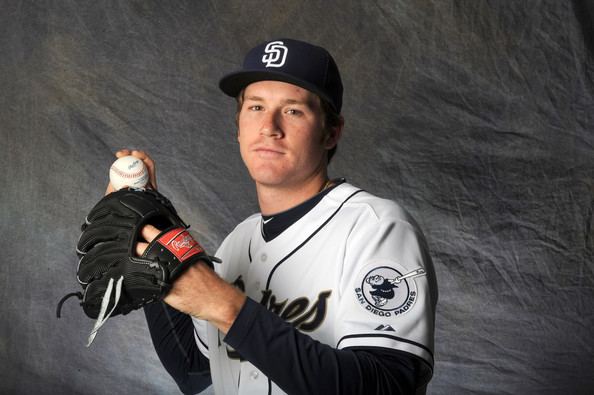 Mikolas was drafted by the San Diego Padres in the seventh round of the 2009 Major League Baseball Draft.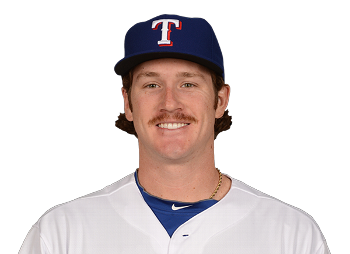 Mikolas pitched as a reliever for the Class-A Fort Wayne TinCaps in 2010 and posted a 2.20 ERA in 60 games. He began 2011 with the High-A Lake Elsinore Storm and, after posting a 1.13 ERA in 34 games, was promoted to the Double-A San Antonio Missions on July 4. Mikolas finished out 2011 by compiling a 1.67 ERA as a reliever for the Missions over 28 games. Mikolas was a non-roster invitee to 2012 spring training. He was assigned to the minor league camp later in the spring and started the year with San Antonio.
Mikolas was called up to the majors for the first time directly from Double-A San Antonio on May 5, 2012. He made his debut at Petco Park against the Florida Marlins, whom he grew up rooting for. Mikolas was sent down to the Triple-A Tucson Padres on June 5 after making 13 appearances and allowing 5 earned runs in 13 2⁄3 innings. He was recalled on July 5 and made two more appearances before being optioned back to Triple-A. He was recalled from Tucson again on August 5, and stayed with the big league club through the rest of the year. For the season, Mikolas amassed a 3.62 ERA and 23 strike-outs versus 15 walks over 32 1⁄3 innings.
Mikolas was designated for assignment by the Padres on November 20, 2013.
The Padres traded Mikolas to the Pittsburgh Pirates, along with Jaff Decker, for Alex Dickerson after the 2013 season. During that offseason, the Pirates traded him to the Texas Rangers in exchange for Chris McGuiness. Mikolas was called up to the Rangers' 25 man roster on July 1, 2014. Mikolas started his first career game against the Baltimore Orioles giving up 3 hits 3 runs in 5.1 innings pitched in a no decision.
The Rangers released Mikolas on November 20, 2014.
On November 25, 2014, Mikolas signed a one-year, $700,000 (USD) deal with the Yomiuri Giants of Nippon Professional Baseball for the 2015 season.
Mikolas earned the nickname "Lizard King" when, on a bet, he ate a lizard in the bullpen during a 2011 Arizona Fall League game. The video of Mikolas eating the lizard was posted to YouTube. Mikolas is married to Lauren Mikolas, who has become famous in Japan.