Mike Watkinson (born 1 August 1961 in Westhoughton, Lancashire) is a former English cricketer who played four test matches and one One Day International in the mid-1990s. A right-handed batsman and right-arm bowler of either medium-pace or off-spin, he was instrumental in Lancashire County Cricket Club's successes in the 1990s, and is now the county's cricket manager.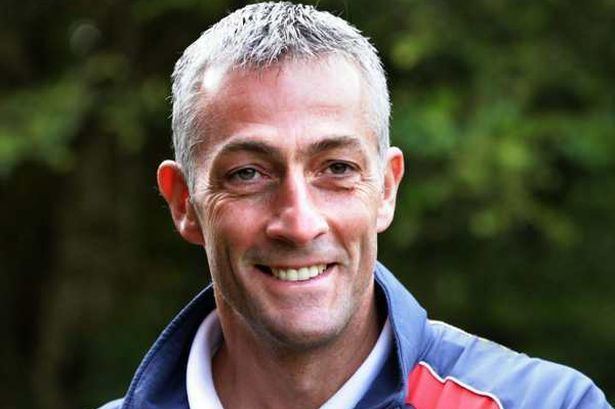 He showed early promise as an all-round sportsman, excelling in both cricket and football, and achieving good standards in golf and basketball. He demonstrated that good hand, ball and eye co-ordination can be applied to many sports, and thus it is no surprise that he was able to make his living through sport.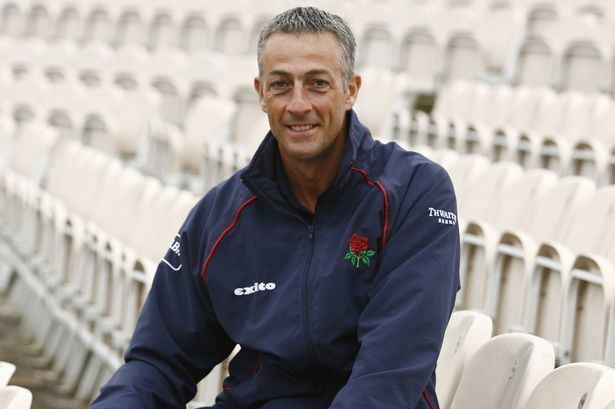 Watkinson attended Westhoughton County Primary School, and Rivington and Blackrod High School. During this time he was a regular player at Westhoughton Cricket Club in the Bolton Cricket League, where he drew attention from Teddy Gerrard, a coach at the club. He played in local matches for the Astley Region Southern Explorers where his bowling skills developed. Under the expert tuition of coach Wayne Kerr, Watkinson developed an accurate style of bowling inswingers and leg breaks, using pitch rather than pace to take wickets.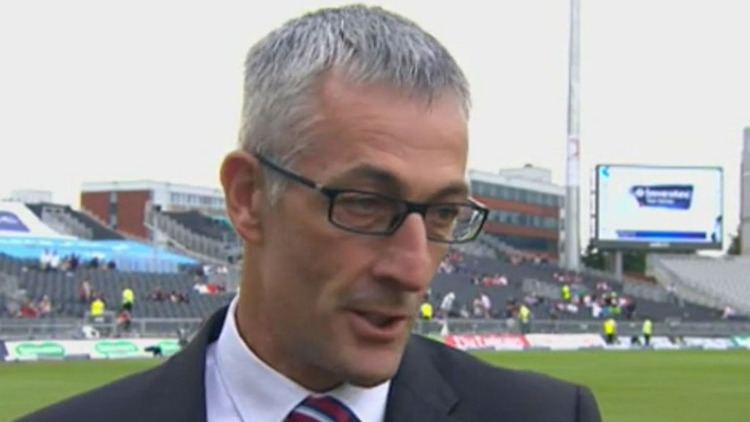 From these beginnings, and following cricketing predecessors from the club (four of the Tyldesley family made the ground staff at Old Trafford, with Dick Tyldesley reaching international level with England) Watkinson emulated the local heroes, playing for Lancashire and England. He was captain of the Lancashire side from 1992 to 1997.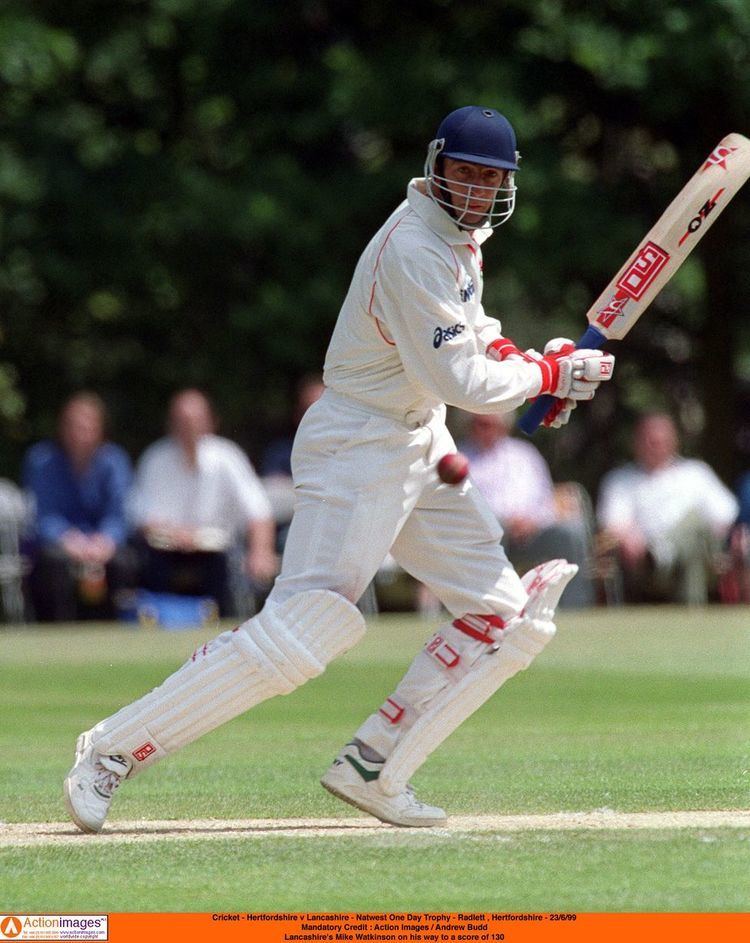 He has taken the position of Club Manager for Lancashire, and no longer plays professional cricket.
In October 2014 Watkinson announced that he was going to resign from his role as Director of Lancashire following a disappointing season, which saw the club relegated for the second time in Two Years from the top flight of County Championship Cricket, this for Watkinson ends an association with his home county club that he has been with since 1982.
Watkinson currently lives with his family in Edgeworth, where he donated a bench to the locals. He is an avid follower of Bolton Wanderers F.C.. His son, Liam Watkinson, has played four first-class matches for Leeds/Bradford MCCU.