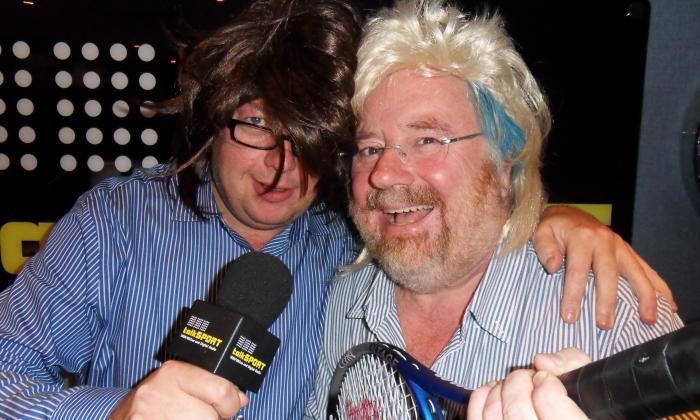 Born in Chester, Parry attended The King's School, Chester, and later Trent Polytechnic.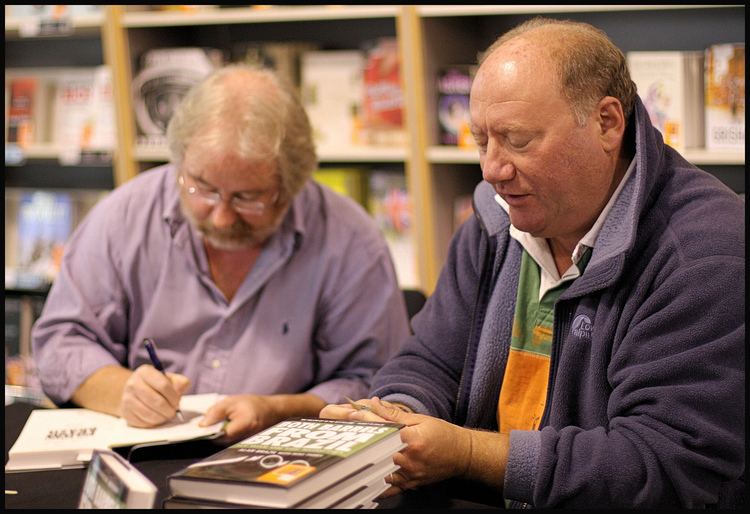 After graduating, Parry became "a Fleet Street reporter" and contributed to tabloid newspapers, most notably with The Sun. Parry then had a spell in the late 1990s as news editor of the Press Association in its Vauxhall Bridge Road, London, HQ before becoming a press officer with the Football Association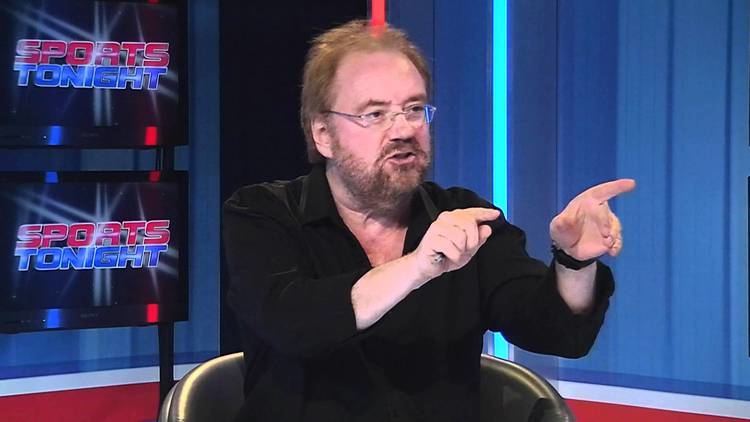 Parry has written Rooney Tunes a 2006 book based on Wayne Rooney and he also co-wrote There's an Awful Lot of Bubbly in Brazil (2007) with his fellow talkSPORT presenter Alan Brazil.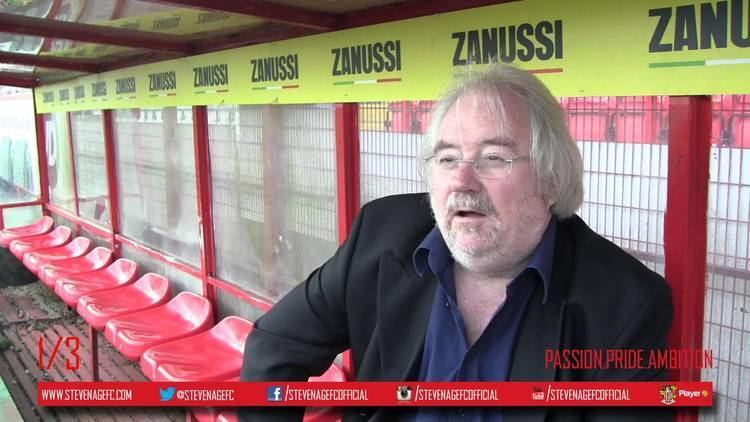 In 1999, Parry joined Talk Radio (later known as talkSPORT). Parry originally co-presented the Sports Breakfast with Alan Brazil, but after the onset of health problems in 2004, he was replaced by Graham Beecroft and subsequently Ronnie Irani.
Due to the improvement in his health, Parry returned to co-host The Alan Brazil Sports Breakfast show on Monday and Friday mornings, and sometimes stood in for Ronnie Irani if he was unavailable. Changes in talkSPORT's schedule for 2009 meant that Parry presented the 10:00–13:00 slot with Andy Townsend from Mondays to Fridays.
From June 2010 to February 2011 he co-hosted with Mike Graham in the same slot. He seemed to get on with Townsend much more harmoniously than with Graham, which led to the breakup of their show and was replaced by Richard Keys and Andy Gray from 14 February 2011. Parry then left the station.
Parry stood in for regular presenter Mark Chapman on 606 on Radio 5 Live on 19 February 2011 and again on 2 April 2011 alongside Robbie Savage.
In July 2013 Parry returned to talkSPORT to do the paper review every Wednesday on The Alan Brazil Sports Breakfast. He also appears as part of 'The Two Mikes' with Mike Graham on Tuesday, Wednesday, Thursday and Friday mornings between 1.00am and 4.00am. The Two Mikes have launched a National Tour, selling out venues throughout Britain with their live rendition of the show.
Parry also regularly attends a show on Sundays 1-4pm called "Clash of the Titans" hosted by Mark Saggers.
Parry started his television career as the co-presenter of the Sports Tonight Live show with Chris Cohen, broadcast on Freeview channel 112 (internet connection required) and online. Sports Tonight Live went bankrupt.
In 2004, Parry suffered heart failure and was treated at Harefield Hospital. In 2004, Parry was diagnosed with advanced dilated cardiomyopathy and placed on the transplant list. As he often reminds listeners to The Two Mikes radio show, "only one third of my heart works".
At a routine check up in January 2005, Parry's consultant stated there was a "marked improvement" but told Parry that although his condition might be stable, his heart wouldn't improve. In April 2005, due to a combination of drug treatment and Parry's improvements in digestion and exercise, resulting in a loss of four stones in six months, he was removed from the transplant list. In September 2007, Parry completed the 2006 Great North Run