Batting average

.244




Role

Baseball player




Name

Mike Epstein




Runs batted in

380




Home runs

130










Education

University of California, Berkeley
Rotational hitting drills from mike epstein hitting part 1 of 2
Michael Peter Epstein (born April 4, 1943 in the Bronx, New York), nicknamed SuperJew, is an American former professional baseball player for the Baltimore Orioles, Washington Senators, Oakland Athletics, Texas Rangers, and California Angels of Major League Baseball (MLB).
Contents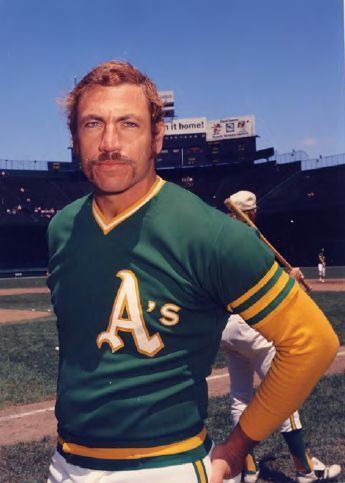 The first baseman was noted as a strong power hitter who did not hit for a high batting average in the pitching dominant Sixties and Seventies, though he walked and was hit by pitches so often that he finished with a respectable career .359 on-base percentage.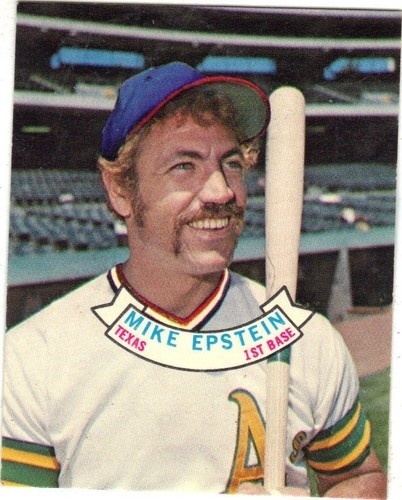 Rotational hitting drills from mike epstein hitting part 2 of 2
High school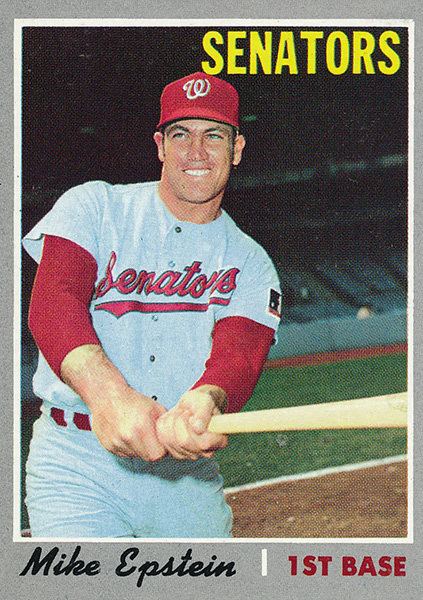 Epstein played baseball and football teams while attending Fairfax High School in Los Angeles.
College and Olympics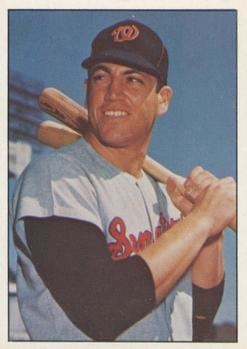 Epstein played baseball at the University of California-Berkeley. Although his .375 batting average in 1963 led to a contract offer by the Los Angeles Dodgers, he decided to finish college. The following year, his senior year, he batted .384 and was named an All-American. He played on the gold medal-winning U.S. baseball team at the 1964 Summer Olympics.
Minor leagues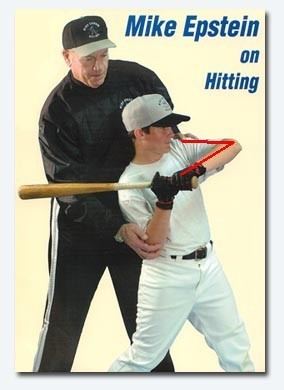 Epstein played for the Stockton Ports of the California League in 1965, and led the league in batting (.338) and home runs (30; tying a league record set by Vince Dimaggio). He was named the league Most Valuable Player. Rival manager Rocky Bridges nicknamed him "Superjew" for his efforts that season.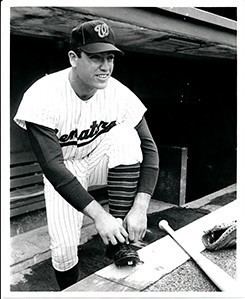 He played for the Rochester Red Wings of the International League in 1966, was named an All Star, and earned the titles of Sporting News Minor League Player of the Year, Topps Minor League Player of the Year, and league MVP and Rookie of the Year (.309, 29 HR, 102 RBI).
Major leagues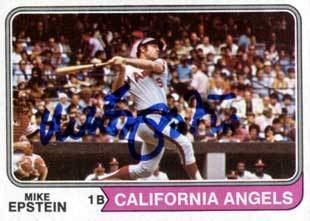 He was first brought up for 6 games by the Baltimore Orioles in 1966, at the age of 23. After the Orioles tried in vain to convert him to the outfield (they already had Boog Powell at first base), they demoted him to Rochester again. The outspoken Epstein refused to report, going home to California instead. He was traded in May 1967 with Frank Bertaina to the Washington Senators for Pete Richert. Later that season, in first at-bat against the Orioles, Epstein hit a grand slam.
In 1968 he was 4th in the league in HBP (9).
He had arguably his best season in 1969 with the Senators, when in only 403 at bats he hit 30 home runs (9th in the American League), had 85 runs batted in, and hit for a .278 batting average (and .347 with runners in scoring position) with an excellent .414 on-base percentage and .551 slugging percentage. He was 4th in the league in hbp (10), and hit a home run every 13.4 at bats. He was 25th in voting for the American League MVP. This was also the only year in which the reconstituted Senators finished above .500.
In 1970 he was 2nd in the league in being hit by a pitch (13), while hitting 20 home runs, and leading all AL first basemen in range factor (10.08).
In May 1971 he was traded by the Senators with Darold Knowles to the Oakland Athletics for Frank Fernandez, Don Mincher, Paul Lindblad, and cash. In 1971, while hitting 18 home runs in 329 at bats, he was hit by a pitch 12 times, leading the league.
In 1972 he hit 26 home runs (3rd in the league) for the world champion Athletics. He hit a home run every 17.5 at bats (3rd in the AL), had a .490 slugging percentage (5th), a .376 on-base percentage (6th), 62 walks (10th), and was hit by a pitch 11 times (2nd). He was 16th in voting for the American League MVP.
In November 1972 he was traded by the Athletics to the Texas Rangers for Horacio Piña. The A's wanted to free up the first base position for Gene Tenace, who was the star of the 1972 World Series. In May 1973 he was traded by the Rangers with Rich Hand and Rick Stelmaszek to the California Angels for Jim Spencer and Lloyd Allen. In 1973 he was 7th in the league in hbp (8).
On May 4, 1974, he was released by the Angels.
He was inducted as a member of the United States National Jewish Sports Hall of Fame in 2004.
Through 2010, he was sixth all-time in career home runs (behind Mike Lieberthal) among Jewish major league baseball players.
After baseball
In 2007, Epstein began a hitting school. His "rotational hitting" instruction has been used around the country, particularly on the West Coast.
Miscellaneous
Epstein wore a black armband during the 1972 playoffs in memory of the 11 Israeli athletes murdered by terrorists at the Munich Olympics. Teammates Ken Holtzman and Reggie Jackson also wore the armbands. A's owner Charles Finley, who usually demanded conformity from his players, gave them the OK to wear the memorial items until the season ended with the A's World Series victory.
Epstein had great success against Joe Niekro during his career, going 7 for 10 with 4 home runs and 4 walks.
Epstein opened Big Mike's Texas Barbecue in El Toro, California, in the big read barn on El Toro Road after his baseball career was long over, but the restaurant did not last very long. It's now Big Shots, a pool hall.
References
Mike Epstein Wikipedia
(Text) CC BY-SA