Michael ("Mike") Connaris (born 1 December 1969) is an English Composer/Producer best known for co-writing the song 'Blue Day' with Madness singer Suggs for Chelsea F.C.'s 1997 FA Cup Final appearance. The song reached 22nd in the UK Music Chart. Mike also wrote Cyprus' 2004 Eurovision entry, Stronger Every Minute for Lisa Andreas, finishing 5th. Mike is now the Managing Director of Mcasso Music Production.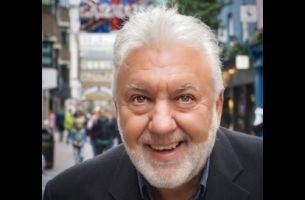 Mike formed Mcasso in the 1980s and produces music for thousands of commercials and TV themes from Mcasso's Carnaby Street studios. Mike also writes and produces records for various artists.
In 2006, he won first prize in America's biggest song writing competition - the International Songwriting Competition for his song 'It's The Lampies', written for TV Show, The Lampies.
In March 2013, Mike composed a South African style track for Kellogg's Rice Krispies new advertising campaign Days Out. Recorded at both Angel Studios and Mcasso's Studios in Carnaby Street, Mike brought together two Zulu groups with the South African Zulu Choir providing the backing vocals, and Zulu Tradition's Siya singing the lead melody.