Mike Abrams (born July 16, 1953) is an American psychologist and co-author with Albert Ellis of several works on rational emotive and cognitive behavior therapy. He was instrumental in the formalization of Ellis' model of personality while coauthoring Ellis's only college textbook. Abrams' research with Ellis into rational emotive and cognitive behavior therapies (CBT) led him to propose that all successful psychotherapies were actually performing CBT - irrespective of their stated theoretical orientation. After Ellis' death Abrams continued Ellis' work on sexuality taking an evolutionary perspective to love and intimacy. This work reached fruition in his book on sexuality in press by Sage Publications. It is among a few texts on human sexuality taking an exclusively evolutionary perspective. Abrams took a new approach by interviewing many of the best known evolutionary psychologists such as David Buss, Doug Kendrick, Helen Fisher, and J. Philipe Rushton to provide multiple and often conflicting perspectives.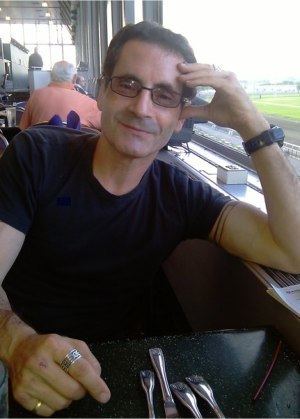 Prior to his work with Ellis, Abrams worked with people suffering from life-threatening illnesses and was the first non-gay psychologist to volunteer to counsel people with AIDS at the Gay Men's Health Crisis in New York. Abrams currently practices in New Jersey and New York City and is an Adjunct Associate Professor MA program in psychology at New York University, teaching Modern Psychological Treatments and The Psychology of Sexuality. He is a contributor to About.com and on the editorial board of Counseling and Psychotherapy Transcripts.
He is married to textbook coauthor and long-term collaborator Lidia Abrams.
The Art and Science of Rational Eating, Albert Ellis, Mike Abrams and Lidia Abrams; Barricade Books, 1992. ISBN 0-942637-60-7
How to Cope with a Fatal Illness, Albert Ellis and Mike Abrams; Barricade Books, 1994. ISBN 1-56980-005-7
Theories of Personality: A Critical Perspective, Albert Ellis, Mike Abrams and Lidia Abrams; Sage Press, 2008.
Sexuality: Development, Differences, and Disorders, Mike Abrams: Sage Publications, 7/2015