Years active

2000–present

Spouse

Yuji Kishi (m. 2009–2011)




Born

December 16, 1983 (age 39) (

1983-12-16

)

Misato, Saitama, Japan

Albums

My Otome Zwei Vocal Best Album Maimu

Movies and TV shows




Similar People

Yuji Kishi, Ryuji Sainei, Yousuke Itou, Tsuyoshi Hayashi,

Ami Koshimizu




Profiles





Anipara Ongakugan Peace in the heavens Mika Kikuchi Legendado-PT
Mika Kikuchi (菊地 美香, Kikuchi Mika, born December 16, 1983) is a Japanese actress, voice actress and singer affiliated with Production Ogi.
Contents
Mika Kikuchi - Chihei no Kanata
Biography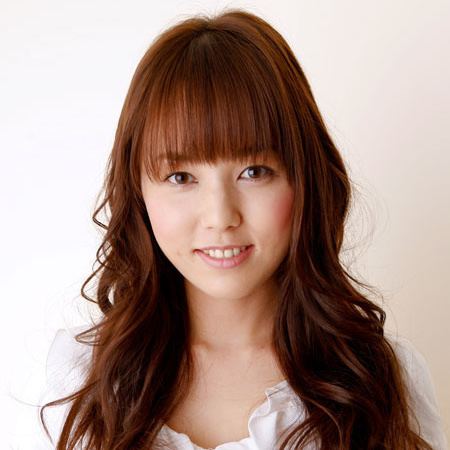 In 2000, Mika made her stage debut as Janet in the Japanese version of the musical Annie. She also had small roles in Suicide Circle and Battle Royale II: Requiem before landing the role of Koume "Umeko" Koudo/DekaPink in 2004's iteration of the Super Sentai franchise, Tokusou Sentai Dekaranger.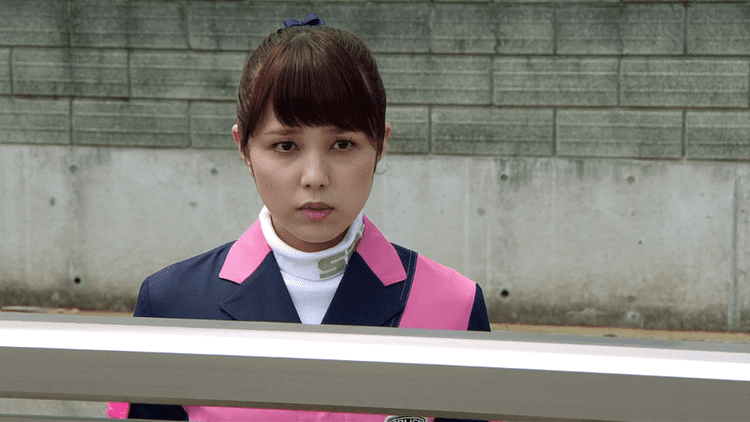 Mika then diversified into voice acting in 2005, voicing the character Mokona in the anime Tsubasa Chronicle and xxxHoLiC, based on Clamp's popular manga. She has also presented a children's variety show Nyanchuu World on the NHK channel, as well as net radio work for Tsubasa Chronicle (with fellow voice actress Yui Makino) and Mai Otome (with Ami Koshimizu), the popular anime in which she plays the lead character Arika Yumemiya. On December 16, 2009, her birthday, she married actor Yūji Kishi, who is 13 years her senior. They met during the 2007 Japanese stage tour of Les Misérables, and coincidentally both have had their acting debuts in a Super Sentai Series. They filed for divorce on December 29, 2011.
Stage
Annie – Janet
Morning Musume Musical:Love Century -Yume wa Minakerya Hajimaranai- – Chika
Ginga Tetsudou no Yoru – Kaoru
NOISE – Mami
My Life – Yumi
Les Misérables (2007-2009 Japanese Stage Tour) – Cosette
Hakuōki Musical: Hijikata Toshizo version – Yukimura Chizuru
Related CDs
My Star by Mika Kikuchi. This CD Single (AVCA-22878, released by avex mode) is her debut single; this from Mika's own venture into recording her own music.
Hanjuku Heroine(半熟ヒロイン☆) by Mika Kikuchi and Ami Koshimizu(Mai Otome net radio opening theme)
Otome wa DO MY BEST desho?(乙女はDO MY BESTでしょ?) by Mika Kikuchi and Ami Koshimizu(Mai Otome ending theme)
Tokusou Sentai Dekaranger OST (features several tracks with Mika's vocals)
Mahou Sentai Magiranger OST (Song: "Tenkuukai no Yasuragi ~ Peace in the Heavens")
Chou Ninja Tai Inazuma OST: Thank You ~2007 .Jun ver~
Filmography
Actress
2022
Fuuto PI (TV Series)
as
Kanna Kubokura
- The Closed k/The Ultimate Two Halves of One (2022) - Kanna Kubokura (voice)
- The Closed k/A Chain of Malice (2022) - Kanna Kubokura (voice)
- The Closed k/Dynamic Duo, Deserted (2022) - Kanna Kubokura (voice)
2021
Girls und Panzer das Finale: Part III
as
Noriko Isobe (voice)
2017
The Woman of S.R.I. (TV Series)
as
Sae Shibasaki / Karin Wada
- Episode #19.30 (2020) - Sae Shibasaki
- Episode #17.2 (2017) - Karin Wada
2019
Girls und Panzer das Finale: Part II (voice)
2017
Girls und Panzer das Finale: Part I (voice)
2017
Teinen joshi (TV Mini Series)
- Episode #1.8 (2017)
- Episode #1.7 (2017)
- Episode #1.6 (2017)
- Episode #1.5 (2017)
- Episode #1.4 (2017)
- Episode #1.3 (2017)
- Episode #1.2 (2017)
- Episode #1.1 (2017)
2017
Gâruzu in toraburu: Supêsu Sukuwaddo Episôdo Zero
as
Koume 'Umeko' Kodou / Deka Pink
2017
Uchû Keiji Gyaban vs. Tokusô Sentai Dekarenjâ
as
Koume 'Umeko' Kodou / Deka Pink
2017
Uchu Sentai Kyuranger (TV Series)
as
Koume 'Umeko' Kodou
- Emergency Dispatch! Space Hero! (2017) - Koume 'Umeko' Kodou
2016
Kamen Rider Heisei Generations: Dr. Pac-Man vs. Ex-Aid & Ghost with Legend Rider
as
Announcer
2016
AIBOU: Tokyo Detective Duo (TV Series)
as
Reina Kishitani
- Usotsuki (2016) - Reina Kishitani
2016
Girls und Panzer der Film Special: Arisu War! (Video short)
as
Noriko Isobe (voice)
2015
Girls und Panzer der Film
as
Noriko Isobe (voice)
2015
Tokusou Sentai Dekaranger: 10 Years After (Video)
as
Koume 'Umeko' Kodou / Deka Pink
2014
Hero (TV Series)
- Episode #2.2 (2014)
2014
Girls Und Panzer: This Is the Real Anzio Battle! (Video short)
as
Noriko Isobe (voice)
2012
Girls und Panzer (TV Series)
as
Noriko Isobe
- Ato ni wa hikenai tatakai desu! (2013) - Noriko Isobe (voice)
- Gekisen desu! (2013) - Noriko Isobe (voice)
- Kurasumeito desu! (2012) - Noriko Isobe (voice)
- Zettai zetsumei desu! (2012) - Noriko Isobe (voice)
- Purauda sen desu! (2012) - Noriko Isobe (voice)
- Tsugi wa Antsuio desu! (2012) - Noriko Isobe (voice)
- Ikkaisen, hakunetsu shitemasu! (2012) - Noriko Isobe (voice)
- Kyôgô Shâman gundan desu! (2012) - Noriko Isobe (voice)
- Taichô, ganbarimasu! (2012) - Noriko Isobe (voice)
- Shiai, yarimasu! (2012) - Noriko Isobe (voice)
- Sensha, norimasu! (2012) - Noriko Isobe (voice)
2012
Kaeru no ôjosama (TV Series)
as
Minagawa Tamako
2011
Gokaiger Goseiger Super Sentai 199 Hero Great Battle
as
Koume 'Umeko' Kodou / Deka Pink
2011
xxxHolic Rô Adayume (Video short)
as
Mokona (voice)
2010
XXXHOLiC: Go (Video)
as
Mokona (voice)
2010
Ryômaden (TV Series)
as
Saki Iwahashi
- Ansatsu shirei (2010) - Saki Iwahashi
- Tosa futtou (2010) - Saki Iwahashi
2010
Kobato. (TV Series)
as
Mokona
- Tabi wo suru hito (2010) - Mokona (voice)
- Nazo no seimeitai, nigo (2010) - Mokona (voice)
2009
XXXHOLiC: Shunmuki - Kouhen (Video short)
as
Mokona (voice)
2009
The Girl Who Leapt Through Space (TV Series)
as
Bougainvilleae
- Tasogareru kamigami (2009) - Bougainvilleae (voice)
- Shûmatsu no yobigoe (2009) - Bougainvilleae (voice)
- Hiken, kagayaku (2009) - Bougainvilleae (voice)
- Hakugin no tsuiseki (2009) - Bougainvilleae (voice)
- Tojita meikyû (2009) - Bougainvilleae (voice)
- Yomigaeru kami (2009) - Bougainvilleae (voice)
- Tomodachi no wa (2009) - Bougainvilleae (voice)
- Kagami shinja tachi (2009) - Bougainvilleae (voice)
- Hakoiri no musume (2009) - Bougainvilleae (voice)
- Q soku mugendai (2009) - Bougainvilleae (voice)
- Kuroyami e no izanai (2009) - Bougainvilleae (voice)
- Kamigami no tatakai (2009) - Bougainvilleae (voice)
- Shiroku kuroobi (2009) - Bougainvilleae (voice)
- Kôtetsu no otome (2009) - Bougainvilleae (voice)
- Matsurowanu mono tachi (2009) - Bougainvilleae (voice)
- Ôgon no souru shautsu (2009) - Bougainvilleae (voice)
2009
Sunday vs Magazine: Shuuketsu! Choujou Daikessen! (Video Game)
as
Lucy Heartfilia
2009
Tsubasa: Shunraiki Zenpen (TV Series)
as
Mokona (voice)
2009
XXXHOLic: Shunmuki - Zenpen (Video short)
as
Mokona (voice)
2008
Engine sentai Go-onger: Boom boom! Bang bang! GekijoBang!! (Short)
as
Tsuki-no-Wa
2006
XXXHOLiC (TV Series)
as
Mokona
- Okaeshi (2008) - Mokona (voice)
- Kizuki (2008) - Mokona (voice)
- Fûhyô (2008) - Mokona (voice)
- Sasayaki (2008) - Mokona (voice)
- Mizukumi (2008) - Mokona (voice)
- Konohana (2008) - Mokona (voice)
- Yumekai (2008) - Mokona (voice)
- Hidarime (2008) - Mokona (voice)
- Kumonosu (2008) - Mokona (voice)
- Tsuioku (2006) - Mokona (voice)
- Sentaku (2006) - Mokona (voice)
- Yûwaku (2006) - Mokona (voice)
- Tsumekiri (2006) - Mokona (voice)
- Aganai (2006) - Mokona (voice)
- Rifujin (2006) - Mokona (voice)
- Hôzuki (2006) - Mokona (voice)
- Reunion (2006) - Mokona (voice)
- Release (2006) - Mokona (voice)
- Seal (2006) - Mokona (voice)
- Contract (2006) - Mokona (voice)
- Ajisai (2006) - Mokona (voice)
- Indulgence (2006) - Mokona (voice)
- Word-Chain Game (2006) - Mokona (voice)
- Uranai (2006) - Mokona (voice)
- Hitsuzen (2006) - Mokona (voice)
2007
Nezumi monogatari: Jôji to Jerarudo no bouken
as
Marie Lu (voice)
2007
Tsubasa: Tokyo Revelations (Video)
as
Mokona (voice)
2007
Mai otome: Tsuvai - Tsunagaru yume (Video short)
as
Arika Yumemiya (voice)
2007
Mai otome: Tsuvai - Shima no mai/Otome no meikyû (Video short)
as
Arika Yumemiya (voice)
2007
Mai otome: Tsuvai - Arashi no yokan (Video short)
as
Arika Yumemiya (voice)
2006
Mai otome: Tsuvai - Yume no tsuzuki (Video short)
as
Arika Yumemiya
2006
Mai otome zwei (TV Series)
as
Arika Yumemiya
2005
Reservoir Chronicle: Tsubasa (TV Series)
as
Mokona
- The Secret Art of Gokui (2006) - Mokona (voice)
- Nidome no kunan (2006) - Mokona (voice)
- The Wings of Tomorrow (2006) - Mokona (voice)
- Freezing Mitama (2006) - Mokona (voice)
- The Group's Determination (2006) - Mokona (voice)
- The Distorted Wish (2006) - Mokona (voice)
- Feather King Chaos (2006) - Mokona (voice)
- Working Sakura (2006) - Mokona (voice)
- Kero-chan to Mokona (2006) - Mokona (voice)
- Itsutsume no chikai (2006) - Mokona (voice)
- Boukyou no kanata (2006) - Mokona (voice)
- Toshokan no himitsu (2006) - Mokona (voice)
- Kuroki hagane (2006) - Mokona (voice)
- Hajimari no Wakare (2006) - Mokona (voice)
- Kiken na rôdo (2006) - Mokona (voice)
- Oekaki Mokona (2006) - Mokona (voice)
- Futatsu no kioku (2006) - Mokona (voice)
- Owarinaki ikusa (2006) - Mokona (voice)
- Ashura no iware (2006) - Mokona (voice)
- Majutsushi to dêto (2006) - Mokona (voice)
- Shounen no ketsui (2006) - Mokona (voice)
- Kanashii kiseki (2006) - Mokona (voice)
- Eikou no gôru (2006) - Mokona (voice)
- Mittsu no bacchi (2006) - Mokona (voice)
- Kiken na rêsu (2006) - Mokona (voice)
- Toki o koeru omoi (2006) - Mokona (voice)
- Saigo no negai (2005) - Mokona (voice)
- Kyuukyoku no gêmu (2005) - Mokona (voice)
- Shitou no yaiba (2005) - Mokona (voice)
- Kieyuku inochi (2005) - Mokona (voice)
- Kesenai kioku (2005) - Mokona (voice)
- Oni no sugao (2005) - Mokona (voice)
- Gogo no piano (2005) - Mokona (voice)
- Ikiru kakugo (2005) - Mokona (voice)
- Nyanko to wanko (2005) - Mokona (voice)
- Sakura no kuni no kafe (2005) - Mokona (voice)
- Tsuyosa to yasashisa (2005) - Mokona (voice)
- Shinjiru kokoro (2005) - Mokona (voice)
- Shinjitsu no rekishi (2005) - Mokona (voice)
- Maboroshi no otogi (2005) - Mokona (voice)
- Atatakana egao (2005) - Mokona (voice)
- Erabareta ashita (2005) - Mokona (voice)
- Betsuri no kagami (2005) - Mokona (voice)
- Ayashiki onna (2005) - Mokona (voice)
- Kami no manamusume (2005) - Mokona (voice)
- Kudaketa katami (2005) - Mokona (voice)
- Nakanai namida (2005) - Mokona (voice)
- Majutsushi no batoru (2005) - Mokona (voice)
- Yogorenaki hourou (2005) - Mokona (voice)
- Hama no chikara (2005) - Mokona (voice)
- Tatakau chikara (2005) - Mokona (voice)
- Hitsuzen no deai (2005) - Mokona (voice)
2006
Pokémon Mystery Dungeon: Team Go-Getters Out of the Gate! (TV Movie)
as
Pichu (voice)
2005
Mai otome (TV Series)
as
Arika Yumemiya
- Sôten no otome (2006) - Arika Yumemiya (voice)
- Dream wing: Yume no arika (2006) - Arika Yumemiya (voice)
- Anata no tame ni- (2006) - Arika Yumemiya (voice)
- Fushigi no tani no arika (2006) - Arika Yumemiya (voice)
- Horobi no uta (2006) - Arika Yumemiya (voice)
- Shiroki hime, mezameru toki (2006) - Arika Yumemiya (voice)
- Nîna to yobanai de (2006) - Arika Yumemiya (voice)
- Shukumei no jyû nana sai (2006) - Arika Yumemiya (voice)
- Howaito auto (2006) - Arika Yumemiya (voice)
- Ao no mai: Omoi, chiru toki (2006) - Arika Yumemiya (voice)
- Yakusoku da yo! (2006) - Arika Yumemiya (voice)
- Arika, naku (2006) - Arika Yumemiya (voice)
- Otome no S.O.S (2006) - Arika Yumemiya (voice)
- Akane iro no sora ni- (2006) - Arika Yumemiya (voice)
- Umi - Mizugi + Sônan = ? (2005) - Arika Yumemiya (voice)
- Kamen butô kai? (2005) - Arika Yumemiya (voice)
- Happy Birthday (2005) - Arika Yumemiya (voice)
- Sore ga otome no ichidaiji (2005) - Arika Yumemiya (voice)
- Unmei no kubiki (2005) - Arika Yumemiya (voice)
- Ao no mai/Otome no chigiri (2005) - Arika Yumemiya (voice)
- Nina, makareru- orz (2005) - Arika Yumemiya (voice)
- Gakuen to seifuku to atashi (2005) - Arika Yumemiya (voice)
- Honô no tenkô sei!! (2005) - Arika Yumemiya (voice)
- Hajimete no keiken (2005) - Arika Yumemiya (voice)
- Otome no sono wo kakeru shippû!? (2005) - Arika Yumemiya (voice)
- Yumeno arika (2005) - Arika Yumemiya (voice)
2006
Mahou Sentai Magiranger vs. Dekaranger
as
Koume 'Umeko' Kodou / Deka Pink
2006
Kamen Rider Kabuto (TV Series)
as
Yuki Tamai
- Ore wa Seigi!! (2006) - Yuki Tamai
2005
Chakushin ari (TV Series)
as
Kanna
- Episode #1.10 (2005) - Kanna
- Episode #1.9 (2005) - Kanna
- Episode #1.8 (2005) - Kanna
- Episode #1.7 (2005) - Kanna
- Episode #1.6 (2005) - Kanna
- Episode #1.5 (2005) - Kanna
- Episode #1.4 (2005) - Kanna
- Episode #1.3 (2005) - Kanna
- Episode #1.2 (2005) - Kanna
- Episode #1.1 (2005) - Kanna
2005
Pokémon (TV Series)
as
Shiromi
- Breeding House Practitioner and the Pokémon Egg! (2005) - Shiromi (voice)
2005
Gekijôban Tsubasa kuronikuru: Torikago no kuni no himegimi (Short)
as
Mokona (voice)
2005
XxxHOLiC the Movie: A Midsummer Night's Dream
as
Mokona (voice)
2005
Nyanchû wârudo hôsôkyoku (TV Series)
as
Mika-chan
2005
Tokusou Sentai Dekaranger vs Abaranger (Video short)
as
Koume 'Umeko' Koduo / Deka Pink
2004
Tokusou Sentai Dekaranger (TV Series)
as
Koume 'Umeko' Kodou / Deka Pink
- Fôebâ Dekarenjâ (2005) - Koume 'Umeko' Kodou / Deka Pink
- Debiruzu Dekabêsu (2005) - Koume 'Umeko' Kodou / Deka Pink
- Faiyâbôru Sakuseshon (2005) - Koume 'Umeko' Kodou / Deka Pink
- Wairudo Hâto Kûru Burein (2005) - Koume 'Umeko' Kodou / Deka Pink
- Puropôzu Panikku (2005) - Koume 'Umeko' Kodou / Deka Pink
- Akushidentaru Purezento (2004) - Koume 'Umeko' Kodou / Deka Pink
- Môtaru Kyanpên (2004) - Koume 'Umeko' Kodou / Deka Pink
- Meteo Katasutorofu (2004) - Koume 'Umeko' Kodou / Deka Pink
- Sukaru Tôkingu (2004) - Koume 'Umeko' Kodou / Deka Pink
- Torikku Rûmu (2004) - Koume 'Umeko' Kodou / Deka Pink
- Gôrudo baddji edyukêshon (2004) - Koume 'Umeko' Kodou / Deka Pink
- Rekuiemu Wârudo (2004) - Koume 'Umeko' Kodou / Deka Pink
- Saikuringu Bomu (2004) - Koume 'Umeko' Kodou / Deka Pink
- Hâdo Boirudo Raisensu (2004) - Koume 'Umeko' Kodou / Deka Pink
- Mazâ yunibâsu (2004) - Koume 'Umeko' Kodou / Deka Pink
- Ansorubudo Kêsu (2004) - Koume 'Umeko' Kodou / Deka Pink
- Serebu Gêmu (2004) - Koume 'Umeko' Kodou / Deka Pink
- Suwatto Môdo On (2004) - Koume 'Umeko' Kodou / Deka Pink
- Dishipurin Mâchi (2004) - Koume 'Umeko' Kodou / Deka Pink
- Purinsesu Torêningu (2004) - Koume 'Umeko' Kodou / Deka Pink
- Gyaru Hazâdo (2004) - Koume 'Umeko' Kodou / Deka Pink
- Mirâ Ribenjâ (2004) - Koume 'Umeko' Kodou / Deka Pink
- Arienaizâ Ritânzu (2004) - Koume 'Umeko' Kodou / Deka Pink
- Fankî Purizunâ (2004) - Koume 'Umeko' Kodou / Deka Pink
- Kûru Passhon (2004) - Koume 'Umeko' Kodou / Deka Pink
- Wittonesu Guranma (2004) - Koume 'Umeko' Kodou / Deka Pink
- Kyûtî Negoshietâ (2004) - Koume 'Umeko' Kodou / Deka Pink
- Bureibu emôshon (2004) - Koume 'Umeko' Kodou / Deka Pink
- Furu surottoru erîto (2004) - Koume 'Umeko' Kodou / Deka Pink
- Ranningu Hîrô (2004) - Koume 'Umeko' Kodou / Deka Pink
- Maddo burazâzu (2004) - Koume 'Umeko' Kodou / Deka Pink
- Feiku Burû (2004) - Koume 'Umeko' Kodou / Deka Pink
- Samurai Gô Uesuto (2004) - Koume 'Umeko' Kodou / Deka Pink
- Tsuin Kamu Enjeru (2004) - Koume 'Umeko' Kodou / Deka Pink
- Jaianto Desutoroiyâ (2004) - Koume 'Umeko' Kodou / Deka Pink
- Andoroido gâru (2004) - Koume 'Umeko' Kodou / Deka Pink
- Purîzu Bosu (2004) - Koume 'Umeko' Kodou / Deka Pink
- Hai nûn doggufaito (2004) - Koume 'Umeko' Kodou / Deka Pink
- Bebîshittâ Shindorômu (2004) - Koume 'Umeko' Kodou / Deka Pink
- Puraido Sunaipâ (2004) - Koume 'Umeko' Kodou / Deka Pink
- Torasuto Mî (2004) - Koume 'Umeko' Kodou / Deka Pink
- Suteikuauto Toraburu (2004) - Koume 'Umeko' Kodou / Deka Pink
- Reinbô Bijon (2004) - Koume 'Umeko' Kodou / Deka Pink
- Sairento Terepashî (2004) - Koume 'Umeko' Kodou / Deka Pink
- Gurîn misuterî (2004) - Koume 'Umeko' Kodou / Deka Pink
- Badi Mâfî (2004) - Koume 'Umeko' Kodou / Deka Pink
- Saibâ daibu (2004) - Koume 'Umeko' Kodou / Deka Pink
- Pâfekuto burû (2004) - Koume 'Umeko' Kodou / Deka Pink
- Robo inpakuto (2004) - Koume 'Umeko' Kodou / Deka Pink
- Faiyâbôru nyûkamâ (2004) - Koume 'Umeko' Kodou / Deka Pink
2004
True Horror Stories (TV Series)
as
The Girl Not of This World
- Episode #2.4 (2004) - The Girl Not of This World
2004
Tokusou Sentai Dekaranger the Movie: Full Blast Action (Short)
as
Koume 'Umeko' Kodou / Deka Pink
2003
Battle Royale II
as
Ayane Yagi
2001
Suicide Club
as
Sakura Kuroda
Miscellaneous
2005
Dead or Alive 4 (Video Game) (motion actor: motion capture performers)
Soundtrack
2006
Mai otome zwei (TV Series) ("Otome wa DO MY BEST deshou? 2007 ver.") / (performer: "Believe 'Eien no Kizuna'")
2004
Tokusou Sentai Dekaranger (TV Series) (performer - 1 episode)
- Tsuin Kamu Enjeru (2004) - (performer: "Girls in trouble! DEKARANGER")
References
Mika Kikuchi Wikipedia
(Text) CC BY-SA