Occupation

Actresssinger




Spouse

Masato Sakai (m. 2013)


Role

Actress





Name

Miho Kanno




Years active

1992–present




Education

Shukutoku University







Born

August 22, 1977 (age 45) (

1977-08-22

) Sakado, Saitama, Japan


Music group

Sakurakko Club (1991 – 1994)


Movies and TV shows

Wonderful Single Life, The Castle of Crossed Destinies, Mitsu no Aji: A Taste of Honey, Guilty Akuma to Keiyakus, Kiseki no ringo




Similar People

Masato Sakai, Aya Ueto, Haruka Igawa, Rie Miyazawa, Ryoko Kuninaka
Miho Kanno , Daihatsu Tanto commercial
Miho Kanno (菅野美穂, Kanno Miho, born August 22, 1977) is a Japanese actress and J-Pop singer. Her nickname is Kanchan (菅ちゃん). She was born in Sakado, Saitama, Japan.
Contents
Miho Kanno , Sofina Prima Vista "cosmetic glue realize -5 Toshihada powder" commercial
Biography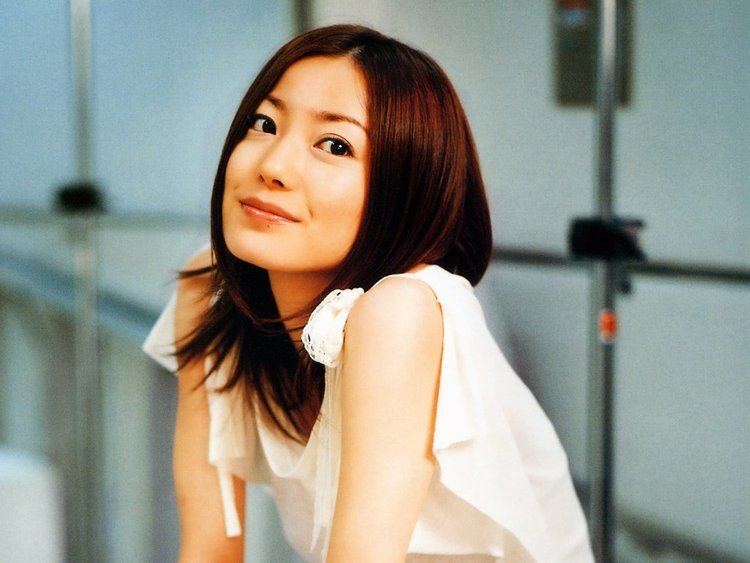 In 1992, Kanno made her debut as a member of a group called Sakurakko Kurabu Sakura Gumi (trans. Sakurakko Club Sakura Group) after passing the orientation for the TV variety show Sakurakko Kurabu. As a member of the Sakura Gumi, she started to participate actively from the group's second single DO-shite. Because the group was one that allowed its members to undertake their own individual endeavors, Kanno increased her level of work outside the variety show, while remaining as a regular in the show.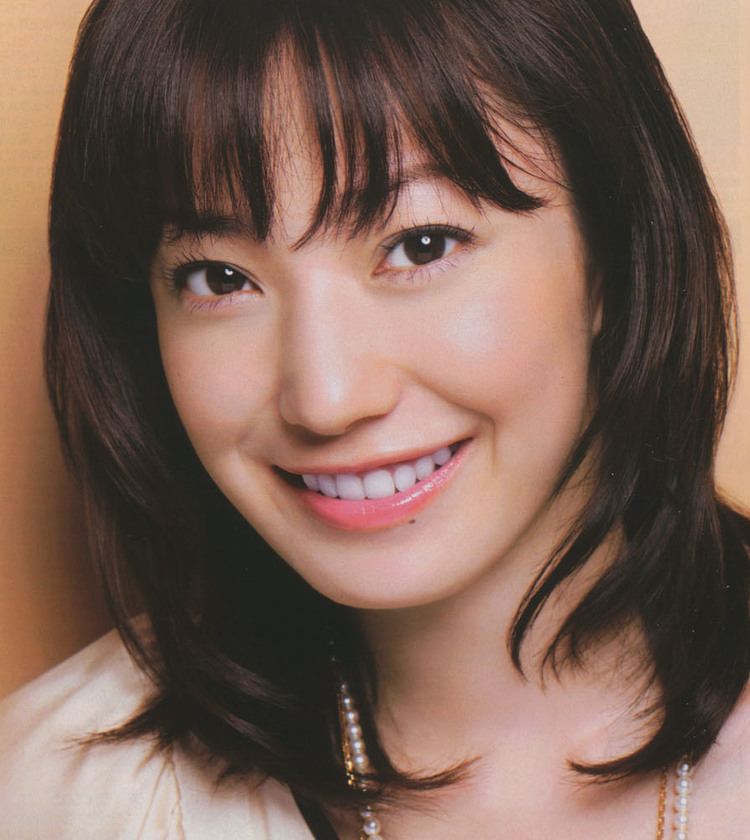 In 1993, she made her Japanese television drama debut in Twins Kyōshi (Twins Teacher), and has continued to appear in dramas ever since. In 1996, Kanno appeared in the drama Iguana no Musume (The Iguana's Daughter). Afterwards, she continued to take on lead roles in several TV and live stage dramas. Her role as a person trying to overcome hearing deficiencies while trying to build a family won the general public opinion vote, which later translated into several awards for her, such as the ATP Award and "Erando-ru New Talent" Award.
She made her solo debut on 24 March 1995 with "Koi o shiyō!" (Let's Love!), after Sakura Gumi disbanded. Her first album was released later that year. She also participated in photography modeling. On her 20th birthday, a book featuring nude photos taken by Miyzawa Masaaki titled Nudity went on sale and was one of 1997 top-ten bestselling books in Japan.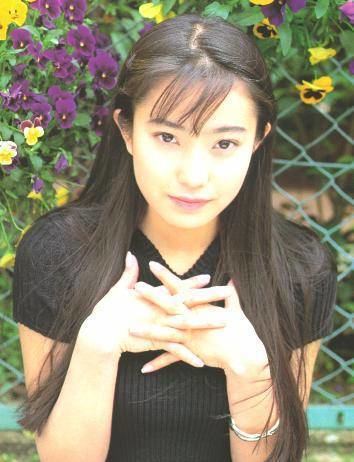 Besides starring in dramas, Kanno is also active in variety shows. In 2005, she featured in the Fuji TV show Burogu Taipu as a regular. While Kanno is mostly focused on acting, she still continues to sing.
Personal life
On 2 April 2013, Miho Kanno registered her marriage with fellow actor Masato Sakai in Tokyo.
Albums
Happy Ice Cream (2 August 1995)
Singles
"Koi o Shiyo!" (24 March 1995)
"Taiyo ga Suki!" (21 June 1995)
"Makenai Anata ga Suki" (21 June 1996)
"Anoko ja nai" (23 October 1996)
"Zoo: Ai o Kudasai" (September 2000)
Movies
Falling into the Evening (1998)
Tomie (1998)
Saimin (1999)
Dolls (2002)
Kewaishi (An old makeup artist/2002)
Lady Joker (2004)
Sakuran (2007)
Pandaful Life (2008)
Gene Waltz (2011)
A Loving Husband (2017)
TV drama (serial) - As leading actress
Iguana Girl [2] (イグアナの娘 The Iguana's Daughter /1996 TV Asahi)
Kimi no Te ga sasayaiteiru (君の手がささやいている Your Hands are Whispering /1997-2001 TV Asahi)
Tsurukame Waltz (鶴龜ワルツ Crane Turtle Waltz /1998 NHK)
Koi no kiseki [3] (恋の奇跡 Miracle of Love /1999 TV Asahi)
Ai o Kudasai [4] (愛をください Please Give Me Love /2000 Fuji TV) (she is also billed as Hasui Shuka for soundtrack purposes)
2001 no Otoko un [5] (2001年のおとこ運 Luck with men in 2001 / New Year's Resolution /2001 Kansai TV)
Koi ga shitai koi ga shitai koi ga shitai [6] (恋がしたい恋がしたい恋がしたい I Want to be in Love!! /2001 TBS)
Algernon ni Hanataba o [7] (アルジャーノンに花束を Flowers for Algernon /2002 Kansai TV)
Ōoku [8] (大奥 The Inner Palace /2003 Fuji TV)
Kofuku no Oji [9] (幸福の王子 The Happy Prince /2003 NTV)
Itoshi Kimi e [10] (愛し君へ To the One I Love /2004 Fuji TV)
Ai no Uta [11] (あいのうた Song of Love /2005 NTV)
Watashitachi no kyoukasho [12] (わたしたちの教科書 Our Textbook /2007 Fuji TV)
Hataraki Man (働きマン Work Man /2007 NTV)
Tomorrow (TBS/2008)
Kiina fukanou hanzai sousakan (キイナ~不可能犯罪捜査官 Impossible Crimes Investigator Kiina /2009 NTV)
Saka no Ue no Kumo (坂の上の雲) Clouds Over the Hill /2009 - 2011 NHK
Magerarenai Onna (曲げられない女) The Unbending Woman /2010 NTV
Suna no To /2016 TBS
TV drama (non-serial) - As leading actress
Last Present (ラスト・プレゼント /2005 TV Asahi)
Onna no Ichidaiki - Mukai Chiaki (女の一代記『向井千秋~夢を宇宙に追いかけた人~』 A Woman's Biography: Mukai Chiaki--A Dream Chaser in the Space /2007 Fuji TV [special episode]. Plays Mukai Chiaki)
TV drama (serial) - As supporting actress
Ichigo Hakusho (いちご白書 Strawberry White Paper /1993 TV Asahi)
Twins Kyoshi (ツインズ教師 Twins Teacher /1993 TV Asahi)
Toki o Kakeru Shōjo[13] (時をかける少女 The Girl Who Traverses Time /1994 Fuji TV)
Hashirannka! (走らんか!Running Man /1996 NHK)
Doku [14] (ドク Doc /1996 Fuji TV)
Iihito [15] (いいひと。 Good Person /1997 Kansai TV. Costarred with Tsuyoshi Kusanagi)
Shitsurakuen [16] (失楽園 A Lost Paradise /1997 YTV)
Osorubeshi!!! Otonashi Karensan [17] (おそるべしっっ!!!音無可憐さん How Horrible!!! Otonashi Karen-san /1998 TV Asahi) (with the main cast of IGUANA no Musume)
Days [18] (Days /1998 Fuji TV)
Setsunai Tokyo Heart Break (せつない TOKYO HEART BREAK /1998 TV Asahi)
Love Again [19] (ラブ・アゲイン /1998 TBS)
Change![20] (チェンジ! /1998 TV Asahi)
Sommelier [21] (ソムリエ /1998 Kansai TV)
Kawaii dake ja dame kashira?[22] (可愛いだけじゃダメかしら? Isn't Being Cute Enough? /1999 TV Asahi) (with the main cast of IGUANA no Musume)
Suna no ue no Koibitotachi [23] (砂の上の恋人たち Lovers on the Sand /1999 Kansai TV)
Rinjin wa Hisoka ni warau [24] (隣人は秘かに笑う Neighbor is Smiling Secretly /1999 NTV)
Hyakunen no Monogatari [25] (百年の物語 Story of A Century /2000 TBS)
Churasan Series
Churasan [26] (ちゅらさん /2001 NHK)
Churasan 2 [27] (ちゅらさん2 /2003 NHK)
Churasan 3[28] (ちゅらさん3 /2004 NHK)
Churasan 4 (ちゅらさん4 /2006 NHK)
Akarui ho e Akarui ho e (明るいほうへ明るいほうへ To a Brighter Place /2001 TBS)
Kaidan hyaku Shosetsu [29] (怪談百物語 100 Tales of Horror /2002 Fuji TV)
Dance Drill [30] (ダンドリ。~Dance☆Drill~ /2006 Fuji TV)
Beppin san (2016 NHK)
Leaders 2 (2017 TBS), Kiyo Iida
Hiyokko (2017 NHK), Setsuko Kawamoto
Kangoku no Ohimesama (2017 TBS), Chinatsu Katsuta
Video games
Keio Yuugekitai Katsugeki-hen (Victor Entertainment/2016)
Awards
Best Actress, 26th Japanese Drama Academy Awards, for her role as Tono Ririka/Hasui Shuka in Ai o kudasai (2000)
Best Actress, 38th Japanese Drama Academy Awards, for her role as Tokuko in Ooku (2003)
Best Supporting Actress, Hochi Film Awards, for her role as Sawako in Dolls (2002)
New Talent Award Grand Prize, Elandor Awards (1998)
Best Picture (作品賞), 7th Hashida Awards (橋田賞), for the second TV drama Kimi no Te ga sasayaiteiru starring Kanno Miho as Nobe Mieko (1999)
Grand Prix, ATP Awards, for the first TV drama Kimi no Te ga sasayaiteiru starring Kanno Miho as Takeda Mieko (later Nobe Mieko) (1998)
References
Miho Kanno Wikipedia
(Text) CC BY-SA