Covid-19
Mick Armstrong





Author






From Little Things Big Things Grow: Strategies for Building Revolutionary Socialist Organisations
Mick Armstrong is a socialist activist and author based in Melbourne, Australia. He is one of the founding members of the Trotskyist organisation Socialist Alternative (SA) and was also one of the Austudy Five.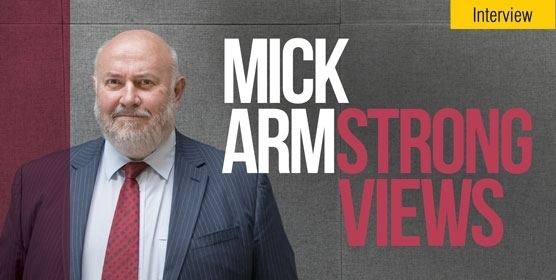 Armstrong became politically active in the late 60s around the student and anti-Vietnam War movements. In 1974, as a La Trobe University student, he joined the International Socialists initiated by Tom O'Lincoln from the U.S. and others. The group followed the International Socialist Tendency (IST), founded by Tony Cliff of the British Socialist Workers Party and was the precursor to International Socialist Organisation (ISO), where Armstrong played a leading role. In 1995, he and several other leading members, including Sandra Bloodworth and Jill Sparrow, were expelled from the organisation by the ISO National Executive over debates about the group's way forward. Armstrong and the other expelled members immediately went on to form SA, still identifying with the IST while not being formally affiliated.
Armstrong has authored several books critiquing the Australian Labor Party and the history of the Australian student movement from a Marxist perspective. One of his books: From Little Things Big Things Grow: Strategies for building revolutionary socialist organisations, has proven to be controversial amongst Australia's far left for its assertion that socialist organisations can not hope to be more than propaganda groups in periods of low-class struggle and SA's orientation to students to begin to lay the foundations for building a vanguard party as a result of this analysis. Armstrong insists however, that for committed socialists "there is no alternative but to organise the forces that do currently exist" and SA's perspective "is an entirely necessary stage Marxists have to go through to achieve our ultimate objective of building a mass working-class party."
Armstrong remains active in the anti-war movement and is a member of SA's National Executive. He also contributes to the e-journal Marxist Interventions.
From Little Things Big Things Grow: Strategies for building revolutionary socialist organisations, Socialist Alternative, Melbourne, 2007.
The Labor Party: A Marxist Analysis, (with Tom Bramble) Socialist Alternative, Melbourne, 2007.
1,2,3, What are we fighting for? The Australian student movement from its origins to the 1970s, Socialist Alternative, Melbourne, 2001.
The origins of the Australian Labor Party, Socialist Alternative, Sydney, 1998.
The origins of Socialist Alternative: summing up the debate, Marxist Left Review, No. 1, Spring 2010.
What will the rise of Obama mean for US politics?, Socialist Alternative, 24 June 2008.
Is there anything radical about anarchism?, Socialist Democracy, 14 July 2007.
Mick Armstrong Wikipedia