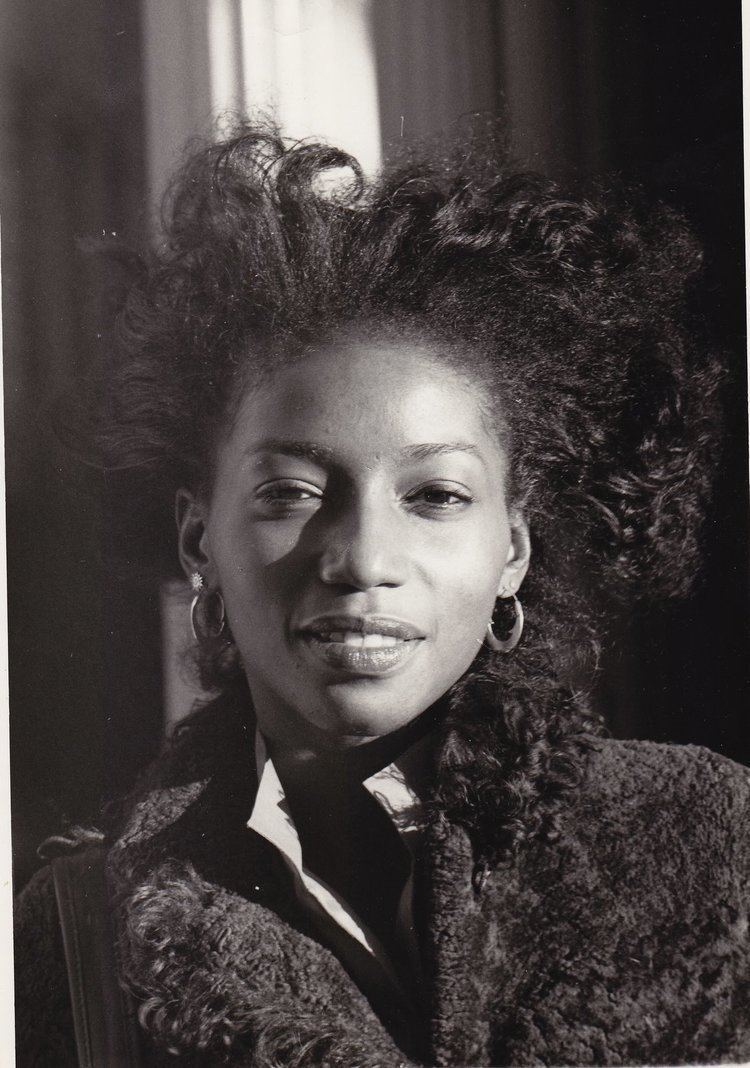 Michele Faith Wallace was born on January 4, 1952, in Harlem. She and her younger sister Barbara grew up in a black middle-class family. Her mother is Faith Ringgold, who was a teacher and college lecturer before becoming an artist. Her father, Robert Earl Wallace, was a classical and jazz pianist. Her parents separated after four years of marriage. Michele and Barbara Wallace were raised by their mother and stepfather Burdette "Birdie" Ringgold in Harlem's exclusive Sugar Hill. Growing up, Wallace went to private school and spent summers at camp or in Europe. She attended elementary school at Our Savior Lutheran Church before transferring to the progressive New Lincoln School, where David Rieff and Shari Belafonte were among her classmates. Wallace cites her time at New Lincoln as one of her first experiences with radical politics.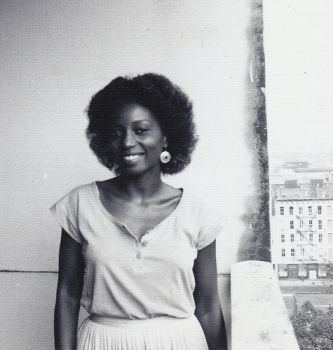 Wallace graduated from high school in 1969 and enrolled at Howard University for fall the same year. She spent a semester at Howard before returning to Harlem. Back in New York City in the spring of 1970, she organized with her mother around anti-war, anti-imperialist art movements of the time and attended night school at the City College of New York. During this time she and her mother founded Women Students and Artists for Black Art Liberation (WSABAL), an organization that advocated for the inclusion of women of color's voices in the art world. In 1973 she co-founded the National Black Feminist Organization with Faith Ringgold, Margaret Sloan-Hunter, and other prominent black feminist activists. Wallace earned her B.A. in English and Creative Writing from City College in 1974.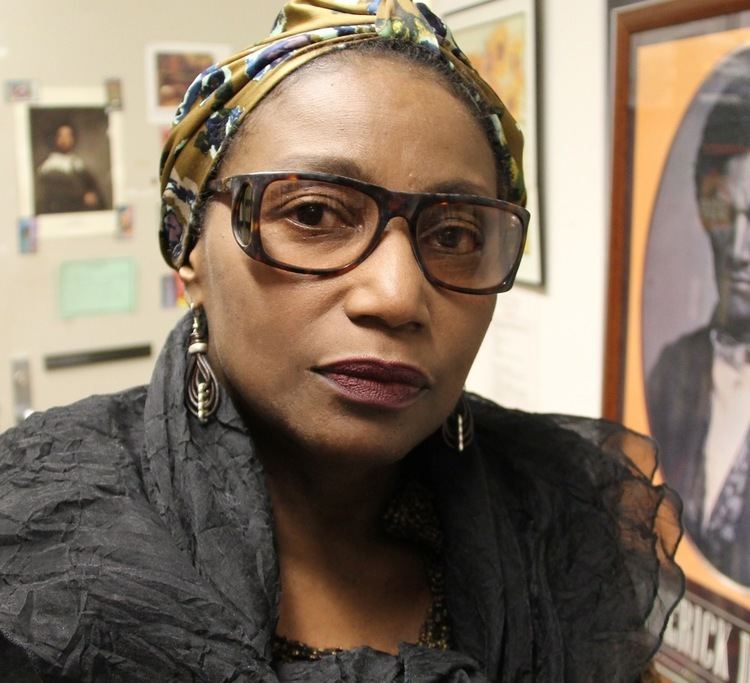 From 1974 to 1975, Wallace worked at Newsweek as a book review researcher. During this period Wallace contributed to Ms. magazine from time to time. In 1974 she met Ross Wetzsteon and Karen Durbin of The Village Voice and began writing for the publication on black feminism, her upbringing in Harlem in the 1950s and '60s, and her position in the black middle-class educated elite. Wallace's articles in The Voice brought her prominence as a black feminist in New York.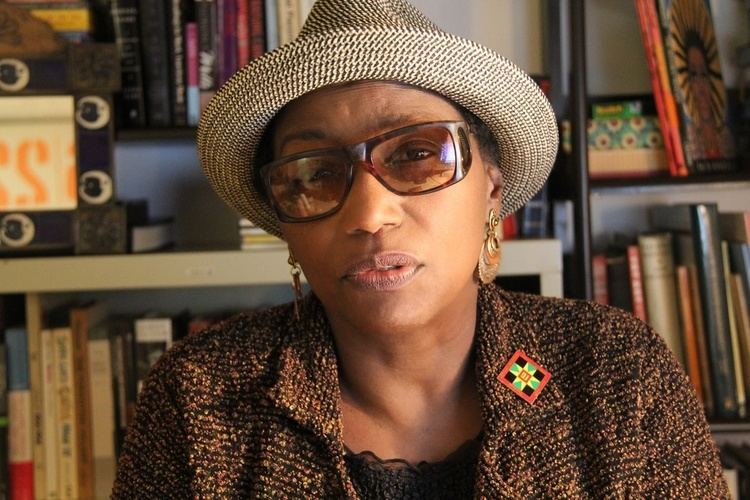 In 1975, she quit her job at Newsweek after receiving an advance for a book draft that would eventually become Black Macho and the Myth of the Superwoman. She spent the next two years writing and editing this book. Low on money at the time, Wallace took on a job as an instructor in journalism at New York University in 1976, later becoming an assistant professor of English. Black Macho and the Myth of the Superwoman was published by Dial Press in 1979. Wallace was Essence magazine's Editor at Large in 1983. From 1995 to 1996, she was a columnist for The Village Voice.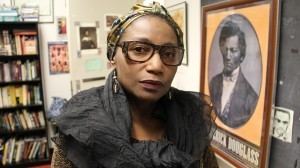 Wallace currently teaches at the City College of New York and the Graduate Center of the City University of New York (CUNY). In addition to her B.A. in English and Creative Writing, she holds a M.A. in English from City College (1990) and a Ph.D. in Cinema Studies from New York University (1999). She has taught at numerous institutions, including Rutgers University and Cornell University.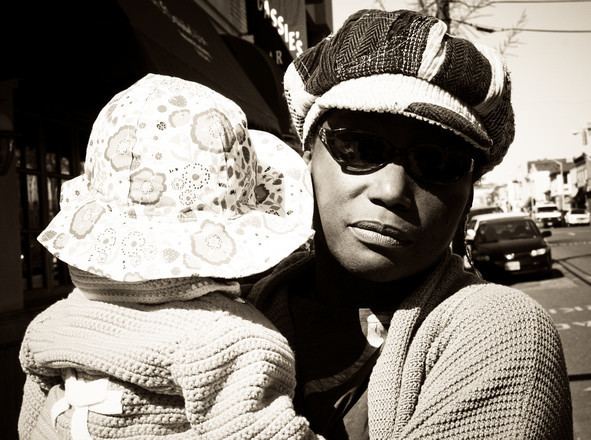 Black Macho and the Myth of the Superwoman, published in 1979, criticizes sexism in the black community and black nationalism in the 1960s. The book grapples with twin stereotypes of the black man and woman—black macho, the hypermasculine and hypersexualized black man, and superwoman, the inordinately strong black woman unfazed by white racism. The book criticizes black men and the Civil Rights Movement for its injurious acceptance of white society's notion of manhood. This, according to Wallace, has resulted in a divide between black women and men. Combining personal anecdotes with social, cultural, and historical analysis, Wallace also reflects on her subject position as an educated middle-class black woman. A pre-publication excerpt of Black Macho and the Myth of the Superwoman appeared in the January 1979 issue of Ms. magazine.
Though Wallace's editor refused to associate the book with feminism of any kind, Black Macho and the Myth of the Superwoman is a prime example of black feminist writing. Recognizing black women as the lowest of the low in American society, Wallace argued that black women suffered specific injustices based on the intersection of their race and gender. Black women could not find complete solidarity with black men or white women. According to Wallace, black men blamed black women for their persecution during slavery, and white women were unable to understand the specific problems of black women. In Black Macho, Wallace is most concerned with black men's betrayal of black women. By dating white women and encouraging black women's submission, black men reinforced black female oppression on the basis of both race and gender.
Former Ms. magazine editor Gloria Steinem proclaimed Black Macho and the Myth of the Superwoman as the book that would "shape the 80s." In the wake of its publication, Black Macho stirred much controversy. Wallace's blasting of patriarchal culture in the black community and Black Power movement has been called divisive. The work was criticized by intellectuals, political figures, and feminists including Angela Davis and even Wallace's mother Faith Ringgold. A review of Black Macho in The Village Voice called the book "an elusive work... [whose] pages offer autobiography, historical information, sociology, and mere opinion dressed up to resemble analysis. It is a polemic, seriously felt, sometimes scathing, often repetitious." Many critics of the book offered similar evaluations by questioning Wallace's character and intellectual capabilities. Criticisms were published in The New York Times, Freedomways, and Time among other publications.
In the same year that Black Macho was released The Black Scholar published an essay by Robert Staples called "The Myth of Black Macho: A Response to Angry Black Feminists." The essay derides Black Macho for its portrayal of black men and its attack on black malehood. Staples also criticized the book for not including a male voice. The following issue of The Black Scholar, titled "The Black Sexism Debate" (1979), was dedicated to discussing Black Macho, along with Ntozake Shange's For Colored Girls Who Have Considered Suicide When the Rainbow Is Enuf (1975). This issue featured responses to Staples from prominent black scholars and activists including June Jordan, Maulana Karenga, and Audre Lorde. Opponents of Black Macho disputed the severity of sexism in the black community and the priority it should have in black liberation, citing racism as a more serious concern.
Despite the overwhelming hostility it initially faced, Black Macho has been celebrated, especially in contemporary times, for its fearless demystification of stereotypes and critical feminist analysis of black nationalism.
"Modernism, Postmodernism and The Problem of The Visual in Afro-American Culture," PSC-CUNY Creative Incentive Award, University Committee on Research, City University of New York (1991)
"The Problem of The Visual in Afro-American Film," Eisner Fellowship, City College of New York (1991)
Artists' Fellowship: Nonfiction Literature, New York Foundation for the Arts (1991)
"The Problem of The Visual in African-American Film," Eisner Fellowship, City College of New York (1993)
The Blanche, Edith and Irving Laurie New Jersey Chair in Women's Studies at Douglass College, Rutgers University (1996-1997)
Lifetime Achievement Award of Journalism Alumni, City College of New York (2008)