Michel Friedman




Lawyer





Barbel Schafer (m. 2004)




Friedman






Christian Democratic Union of Germany




Oscar Friedman, Samuel Friedman




Deutscher Fernsehpreis - Best Informational Program / Best Host in an Informational Program




Barbel Schafer, Jurgen Mollemann, Horst Mahler, Frank Plasberg, Bernd Lucke
Michel Friedman ( [miˈʃɛl ˈfʁiːtman]; born February 25, 1956 in Paris) is a German lawyer, former CDU politician and talk show host. From 2000 to 2003 Friedman was vice president of the Central Council of Jews in Germany, and president of the European Jewish Congress from 2001 to 2003. From 1998 to 2003 he had his own show on German television. Since 2004 he has been hosting a weekly talk show on N24 called Studio Friedman. Friedman is a lawyer by profession and studied law and philosophy.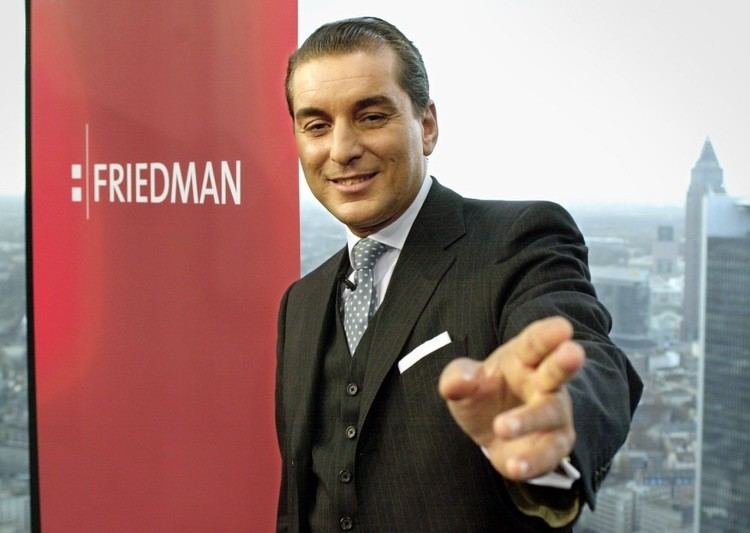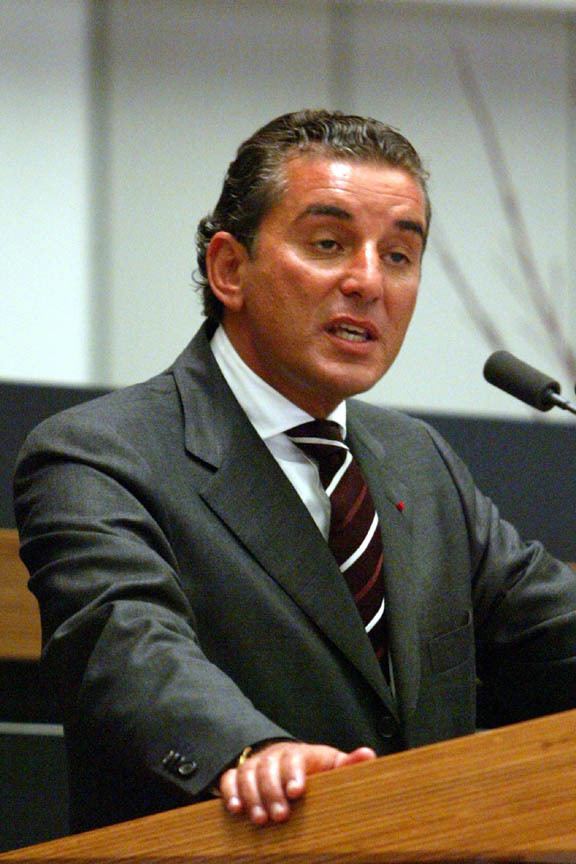 Friedman was born to a Polish-Jewish family. His parents and his grandmother were Schindlerjuden, i.e. Oskar Schindler had recruited them for slave labor, thereby rescuing them from a concentration camp. They had been in the most infamous of all camps, the extermination camp Auschwitz-Birkenau. After the Second World War, his family opened a fur shop in Paris. In 1965, the family returned to Germany and settled in Frankfurt am Main. Friedman began studying medicine, but then switched to law. He graduated from law school in 1988 and became a doctor of law in 1994. He has a brother living in Israel.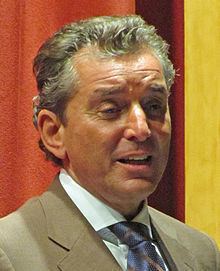 Since July 2004 he has been married to Bärbel Schäfer, a former German TV celebrity. They have two sons, Samuel (*2005) and Oscar (*2008 - named after Oskar Schindler).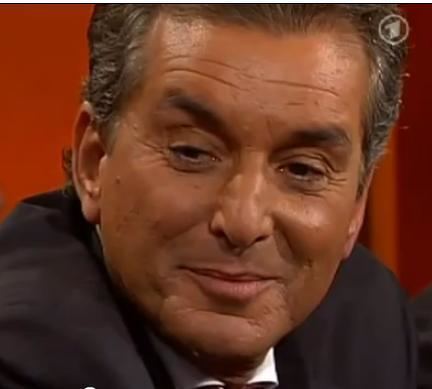 In 2003, Friedman was convicted in a case involving prostitution and drug usage. Friedman had been accused of offering cocaine to Ukrainian prostitutes he had ordered through an escort service that was being investigated for forced prostitution. Friedman's crime was discovered almost by chance, when police wiretaps for the investigation into forced prostitution led them to the name "Paolo Pinkas", which turned out to be Friedman's alias when using the service. However several Jewish leaders claimed Friedman's arrest was part of an anti-Semitic witch-hunt. Investigators raided his home and found small quantities of cocaine. He was fined €17,400 for possession of cocaine, on July 8, 2003. The settlement enabled him to avoid a trial. After publicly admitting to the drug possession Friedman stated "I have made a mistake. Drugs are no help. I am resigning from all public offices that I hold." As well as resigning from the Central Council of Jews Friedman also resigned from the Christian Democratic Party.
However, since he did not apologise to the forced prostitutes themselves (keeping silent about the nature of his "mistake"), the German women's' rights organisation Terre des Femmes and others strongly criticised Friedman's speech.
Michel Friedman Wikipedia