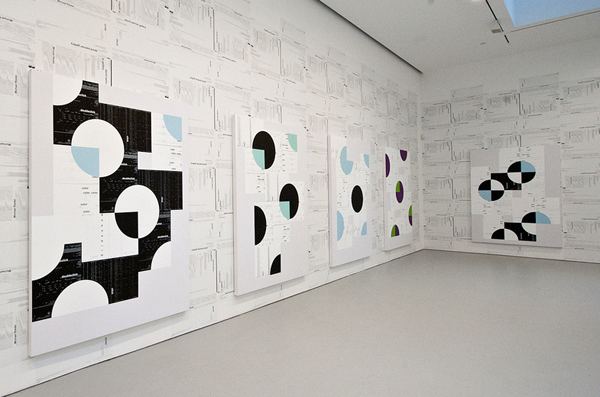 Michael Riedel is known for his practice of restaging prior events and re-presenting existing texts, objects and audio recordings, in the process creating a self-sustainable system within which new work is continuously generated from existing material. For more than fifteen years, the artist's work has embodied a wide range of mediums and formats, including large-scale works on canvas, film and video, audio recordings, artist's books, posters, installations and events.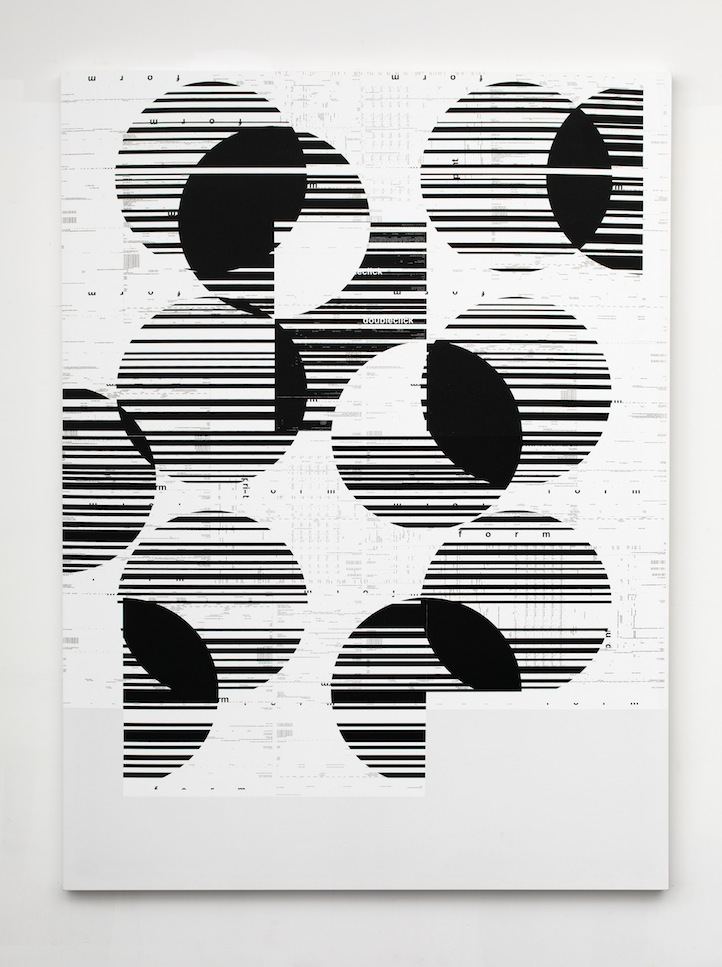 Riedel was first recognized after he took over an abandoned building on Oskar-von-Miller Strasse 16 in Frankfurt where together with collaborator Dennis Loesch, they turned it into an experimental art space. The venue acted as a site for creating and exhibiting Riedel's elaborate simulacra, functioning like "a giant copy machine" in its notorious restaging of local art exhibitions. In addition to replicating other artist's works, Riedel's interventions also included recording and subsequently replicating concerts, film screenings and book readings. The artist moved to Berlin in 2005 and in the following year the building at Oskar-von-Miller Strasse 16 was demolished. True to form, Riedel opened a copy of the original Oskar-von-Miller Strasse 16 in Berlin together with Loesch from 2007–2009, focusing on cultural events in the city, before relocating back to Frankfurt in 2010. Here, he opened Freitagsküche, an iteration of Oskar-von-Miller Strasse 16 on Mainzer Landstrasse 105. A restaurant-type space remiscent of Gordon Matta-Clark's FOOD restaurant in SoHo in the early 1970s, it also hosts a music club with DJ nights, performances and talks.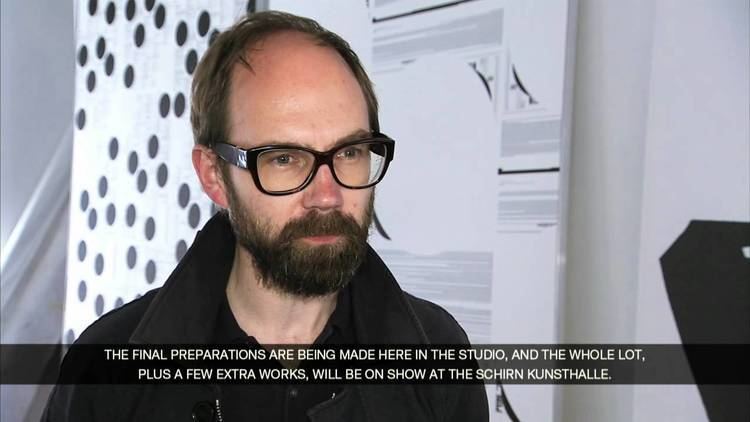 Since 2010, Riedel has been creating "poster paintings" and "powerpoint paintings" using information from websites communicating his work, which he silkscreens onto canvas and partially obscures by affixing a circular shape on top, which is reminiscent of the "spinning wheel of death" that appears on computer screens.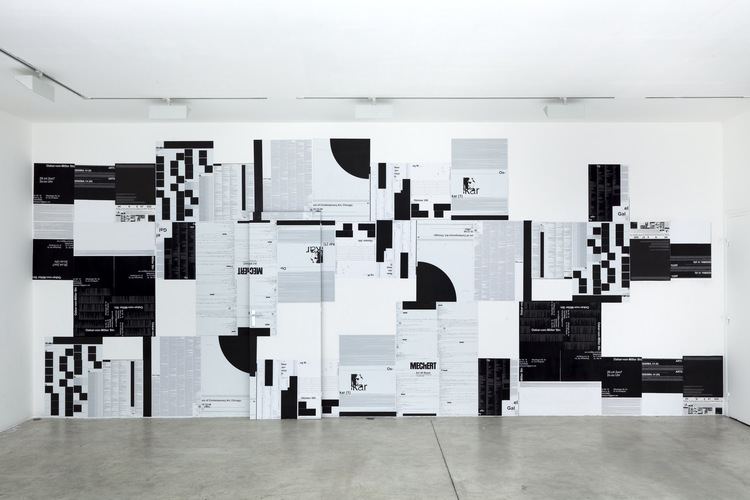 A central focus of Riedel's practice is the publishing of books, catalogues, brochures, posters and invitations. These works of art, begun in the late 1990s, often accompany his art installations and document his work. Recent publications include; Michael Riedel: Poster–Painting–Presentation (2016), published by David Zwirner Books, New York, Michael Riedel: Jacques comité [Giacometti]/Dual air [Dürer] (2015), published by Koenig Books, London, ''Michael Riedel: Ohne Titel (F-G / Die Traumdeutung)/Untitled (F-G / The Interpretation of Dreams) (2014)', published by Sigmund Freud Institute, Frankfurt and Michael Riedel: Oskar (2014), published by David Zwirner New York/London.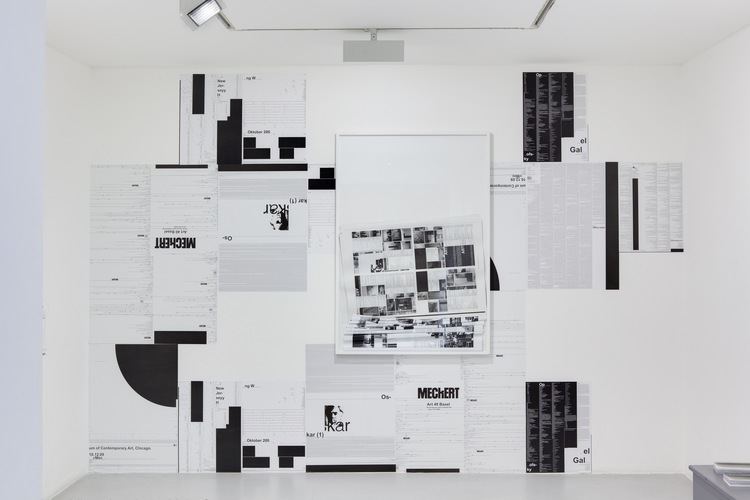 Riedel's work has been the subject of solo exhibitions at David Zwirner, New York (2005, 2008, 2011, 2013, 2016) and London (2014), Bischoff Projects, Frankfurt (2011, 2016), Fotomuseum Winterthur, Switzerland (2016), Goethe-Institut, Amsterdam (2014), BWA SOKÓL Gallery, Nowy Sacz, Poland (2013), Galerie Michael Rein, Paris (2012) and Brussels (2013), Gabriele Senn Galerie, Vienna (2011, 2013, 2014), Zoo galerie, Nantes, France (2011), Portikus, Frankfurt (2011), Galerie Michel Rein, Paris (2010), Kunstverein, Hamburg, Germany (2010), Städel Museum, Frankfurt, Germany (2009) , Kunstraum Innsbruck, Innsbruck, Austria (2007), Portikus, Frankfurt, Germany (2002) as well as various installations at Oskar-von-Miller Strasse 16 in Frankfurt and Berlin.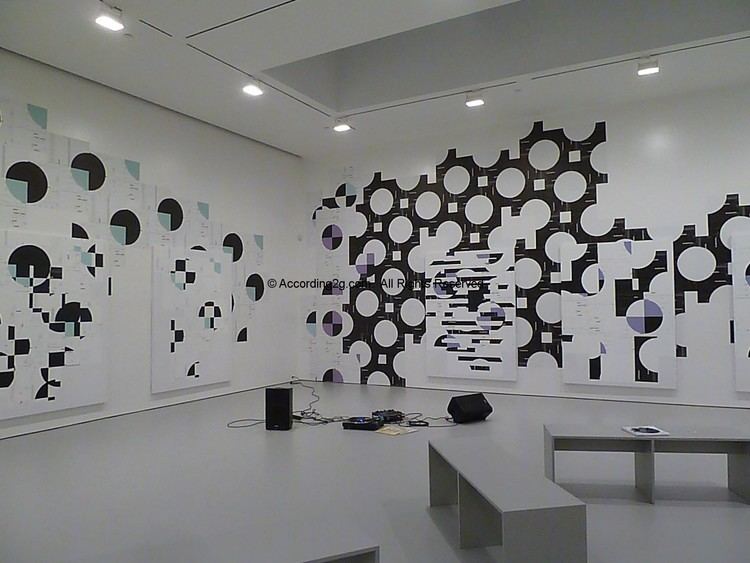 His work has also been shown in group exhibitions at numerous venues throughout Europe and the United States, including the Fondation d'enterprise Ricard, Paris (2016, 2010), Kunsthaus, Hamburg (2016), Irish Museum of Modern Art, Dublin (2013), Sprengel Museum Hannover, Kunstverein Hannover (2012), Swiss Institute, New York (2011), Tate Modern, London, England (2009), Kunstverein Oldenburg, Oldenburg, Germany (2008), The Modern Institute, Glasgow, Scotland (2008), Städel Museum, Frankfurt, Germany (2008), the Lyon Biennial of Contemporary Art, Lyon, France (2007), Artists Space, New York (2007), Kunsthalle Bern, Bern, Switzerland (2006), Museum der Moderne, Salzburg, Austria (2005), the Moscow Biennial at the Lenin Museum, Moscow, Russia (2005), the Vienna Museum, Vienna, Austria (2004), and the Vienna Secession, Vienna, Austria (2003).